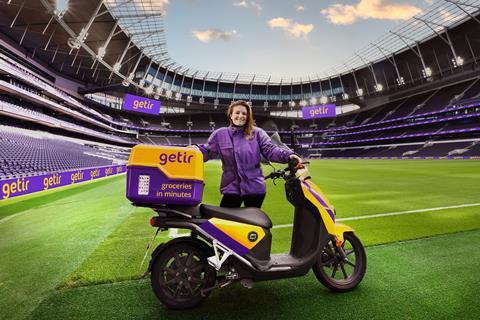 Rapid grocery player Getir is to acquire rival Weezy, in a move it says "solidifies Getir's long-term commitment to the UK market".
Getir announced today it had reached a definitive agreement to acquire the UK-founded ultra-fast grocery brand.
Weezy is understood to have been seeking a buyer for some time and had previously approached Getir rival Gopuff, which was not interested, having acquired Dija and Fancy earlier this year.
The Grocer last week reported Weezy had shuttered a quarter of its dark stores, with suppliers saying volumes had declined significantly over the past few weeks.
Getir launched in the UK in January this year, and now operates in 15 towns and cities including Manchester, Birmingham and Liverpool. Most of its dark stores are in London, where Weezy also has several locations. Weezy, which launched in 2019, also has a presence in Manchester, Brighton and Bristol.
Getir said it would "join forces" with Weezy's team of 700 employees.
Read more:
"Getir is able to offer a great service to our customers thanks to us working with the best people and constantly innovating," said Turancan Salur, Getir UK general manager. "Teaming up with Weezy, which has quickly established itself across the UK, is an exciting opportunity and one that complements our people-first belief and business approach.
"We look forward to welcoming Weezy's customers, employees and partners to the enlarged group," he added.
The acquisition will "increase Getir's nationwide service" the company said.
The acquisition of Weezy comes after Getir's expansion into the US last week, which has started in Chicago. New York and Boston are to follow soon. Getir was founded in Turkey in 2015, and is now valued at $7.7bn. It has expanded across three continents and now delivers in nine countries.
Getir noted Weezy's "vertically integrated distribution network and friendly eye-catching pink couriers" and its success in "attracting a valuable and loyal customer base". It is not currently known if Weezy's app and branding will be retained after the acquisition.
"We are incredibly excited to continue our journey in disrupting the skyrocketing ultra-fast grocery market," said Kristof Van Beveren, CEO and co-founder of Weezy.
"Getir has an unparalleled track record of achievements and experience with an equally ambitious team," he added. "Our alignment in purpose and culture is a winning formula for expansion globally and we will continue to deliver an exceptional offering to consumers in minutes."