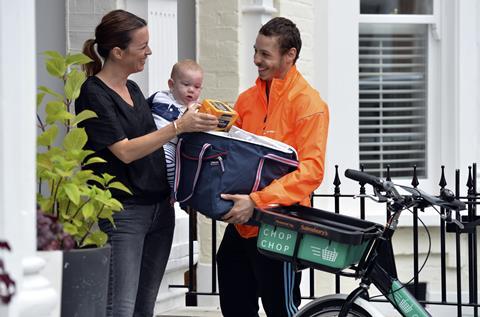 The next instalment of the Fast & Furious film franchise isn't out for a while but we seem to be living in a world obsessed with speed. The Morrisons-Amazon rollout has thrown quick turnaround grocery delivery back into the spotlight.
The partners are expanding their same-day delivery to several UK cities, with delivery within the hour in some cases. Likewise, Waitrose is to extend its own two-hour delivery service beyond London, to Bath and Hove.
How quickly consumers want their groceries delivered increasingly comes to mind as retailers test their propositions to satisfy the apparent demand. When coming to such decisions, retailers will need to consider the shift away from the main shop and success of specialist players satisfying for-tonight and category-specific demand. But is there really enough demand for same-day delivery now and will there be in the future to justify the investment and partnerships we're seeing?
All grocers are experimenting with fast delivery turnaround. Ocado Zoom, Waitrose Rapid and Sainsbury's Chop Chop are all available and obviously fantastic propositions for distressed shopper missions. However, these missions are often very low value and while some consumers are willing to pay a fee, they are a small portion of the sector. A quarter of shoppers are still reluctant and say they would not pay anything for same-day delivery, while only 19% would be willing to pay over £5, says Mintel data.
Turning attention to consumer behaviour, while there's a longer-term trend of lower value shopping missions being carried out more frequently, more than 90% of online missions are still for the main shop [Kantar]. This could indicate online ordering is used by those who plan and have a weekly routine, rather than for last-minute ordering for a specific missing ingredient. Tesco Now, the supermarket's one-hour delivery proposition for Londoners, came and went quickly, indicating perhaps that demand for grocery wasn't there within the timeframe.
I'm not denying the hunger for immediacy – but immediacy can often mean 'now'. We can see this from search behaviour, with people looking for where they can go to grab produce and goods in the moment. Searches for a 'supermarket near me' have increased 57% year on year to date, with some supermarkets eclipsing that. Asda plus 'near me' rose 49% in March this year, Lidl plus 'near me' jumped 115% [Google internal data]. We can contrast with 'same-day' grocery delivery search growing at a modest 6%
While alcohol, pet, household goods and health & beauty are important categories for delivery, evidenced by their prominence in both online sales with traditional retailers and the volume of specialist online category retailers in the market. Perishables are a very different story. Cautious evaluation, rather than a headlong rush, is good advice. Nearly three-quarters of consumers prefer to choose fresh products themselves [Mintel].
What is clear, however, is the need to futureproof against how core grocery shoppers' expectations will evolve.
Mintel data shows that younger customers in particular are far more willing to pay for same-day delivery, while technological innovations will mean retailer costs for immediate grocery delivery will eventually decline to a much more sustainable level. If grocery follows the trends of other non-food categories, these kinds of delivery partnerships and propositions will definitely be needed to ensure traditional retailers retain their dominant position in fulfilling consumers' grocery needs.