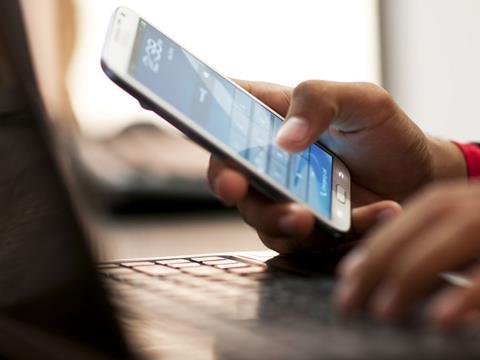 Remember when your customers used to panic when they reached the till and found out they had forgotten their wallet?
Now it's far more likely they'll be over-anxious if they can't find their mobile when wandering the aisles. In fact, they've probably used their smartphone before coming to the store to research products, compare offers and deals, and check to-do lists and ingredients for the evening meal.
I panicked on my way to the airport yesterday as I realised my son's birthday was coming up and I hadn't bought the roller skates he'd asked for. First I wanted information on which roller skates were the best for beginners. When I found the right type I wanted to arrange a pick-up via 'click & collect' to ensure they arrived on time.
It turned out the supplier could ship to our home in time so that ended up being more convenient. The point is, I managed to research, figure out best delivery options and pay in minutes before we arrived at our terminal.
"Mobile is now a behaviour and m-commerce is going to increase"

Peter Fitzgerald
Mobile is no longer a device. It's a behaviour and m-commerce is only going to increase. Customers are living their lives online, with almost 75% of people in the UK owning a smartphone and more than 90% of under 35s [Google Consumer Barometer].
They are using their devices to ask questions about shopping and location in the 'I want to know…' or 'I want to buy…' moments. With more than 100 billion searches a month, there is a great opportunity for retailers to offer useful products and information just when shoppers are looking for it.
Google's analysis of UK search queries for apparel on Black Friday last November shows mobile accounted for 55% of all queries. Globally, we've seen an amazing 34x rise in 'near me' searches since 2011, with 80% coming from mobile.
Retailers need to wake up to this trend in consumer behaviour because it is permanent. Shoppers are living via mobile and it means they are more often making decisions in the moment - including shopping decisions. Smart retailers will make it easy for them and more and more tools are becoming available for businesses to take advantage of the mobile mindset.
Developments in contactless payment are also helping lower barriers to purchase. Last week saw the arrival of Apple Pay on mobile, the first real example of 'wave and pay' likely to find mass take-up. The same technology could evolve to combine coupons and other loyalty schemes under one device.
Mobile is set to influence more than £50bn worth of UK sales this year [Deloitte]. If you want a share then it's time to pull out the phone and make some sensible judgment calls.
Peter Fitzgerald is country sales director at Google UK