Rapid delivery has exploded in the past year, spurred on by billions of dollars, dynamic leaders, and surging consumer demand.
It's a market hardly recognisable from month to month, with new players emerging and others being subsumed by their competition.
Therefore, it's a game of not just speed, but strategy and differentiation needed in order to win big, and these 10 are playing to win.
In reverse order, these are the major players in the fast-moving market
10. Tony Xu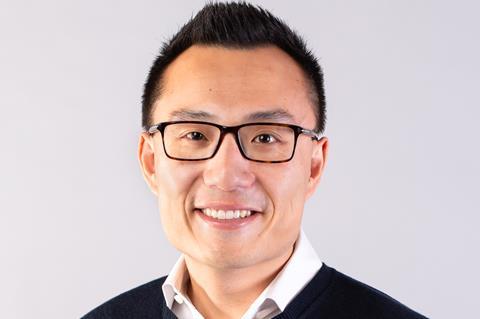 Co-founder & CEO, DoorDash
In the US, DoorDash has 58% market share of convenience store spend via third-party on-demand delivery apps. It's also the country's biggest takeaway delivery app.
In November, Xu made his move into rapid grocery and Europe, acquiring Finnish takeaway delivery and dark store operator Wolt in an all-stock transaction for €7bn. It is also reportedly investing in Berlin-based dark store grocery brand Flink, which has a "strategic partnership" with German supermarket chain Rewe). A UK arrival of ultra-fast groceries courtesy of DoorDash could be imminent.
"DoorDash isn't afraid of any of the dominant powers in the industries it competes in," says Ladd. "DoorDash could[n't] care less if it runs the risk of 'war' with the dominant players in the industries it enters because it believes it can beat them. It's becoming the most dangerous competitor in multiple industries," he adds.
9. Niklas Östberg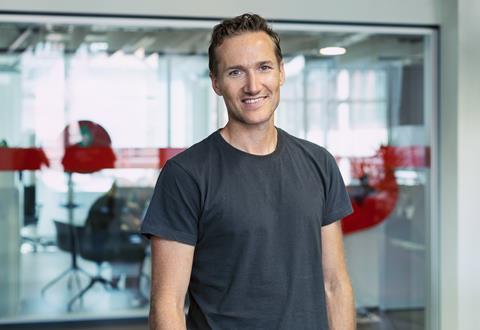 CEO, Delivery Hero
British consumers may not have heard of Delivery Hero, but globally the Berlin-founded company is present in nearly four times as many countries as Deliveroo and has a four-times market value. Indeed, since August it has also had a 5% stake in Deliveroo.
Its sheer scale makes Östberg's statement in April last year that "we have now entered the era of quick commerce" impossible to ignore. It has rolled out more than 600 dark stores around the world.
Östberg's experience with running a major food delivery brand means making it faster is less of a stretch than for those rivals starting from scratch – quick commerce is "a natural extension of what we've been doing for many years" he says.
Nevertheless, Östberg's company in October invested €200m in Gorillas – taking an 8% stake. What Delivery Hero does next in the space, and in the UK, is yet to be seen.
8. Jason Tarry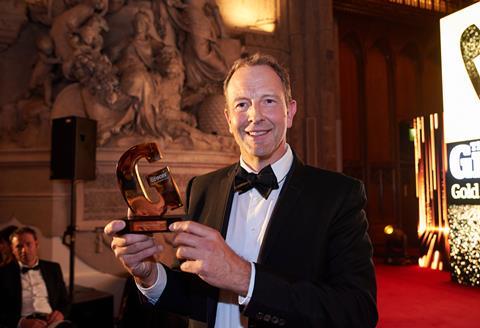 CEO, Tesco UK & Ireland
After launching its own speedy delivery service Whoosh in May – with a sluggish one-hour delivery promise – Tesco entered the rapid delivery game in October via a partnership with Gorillas.
As Tarry, who has taken a special interest in the project, put it at the time: "The idea that we can reach our customers in just 10 minutes is really exciting.
In striking a deal, Tesco gained overnight access to "a ready-made and scalable network of riders and micro-fulfilment centres, as well as existing [Gorillas] shoppers" says Wright.
Tarry stands to be a kingmaker in the burgeoning sector – his decision to expand the Gorillas partnership, opt to work with a rival or indeed, acquire a rapid delivery firm, could make or break the careers of any of those in this power list. Plus, with InMobi research finding 75% of consumers would switch to a rapid service offered by a major supermarket, Tarry will surely be considering the option.
7. Evgeny Chernikov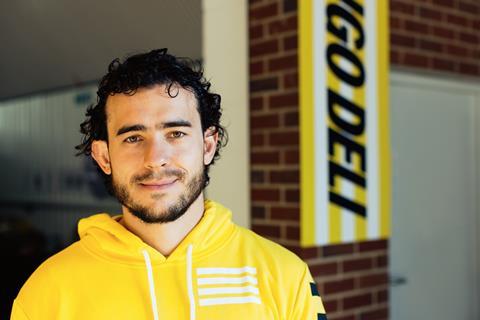 General manager, Yango Deli UK
Prior to joining Yango Deli as head of its UK operations in March this year, Chernikov ran a specialist glass-making business. But don't let this artisanal vibe fool you – Chernikov's background includes consulting and business development in petro-chemicals, biogas, construction and agritech.
Crucially, Chernikov has the backing of NASDAQ-listed Russian multinational Yandex, which launched its 15-minute service in Moscow in the summer of 2019 before expanding across the country. Tel Aviv came online in late 2020 as a "testing ground" for the service's chances in Europe. Operations in Paris and London started this year.
The UK chief has a knack for grabbing consumer attention without big-budget marketing campaigns – launching a 15-minute Christmas tree delivery service on the platform this month, as well as partnering with surplus food non-profit My Yard.
But it's the other arms of Yango Deli's parent company that add significant firepower to Chernikov and his firm's future prospects. Yandex's business ecosystem in Russia includes an autonomous delivery robot service, an AI-based voice assistant, restaurant delivery service, an online marketplace and ride-hailing business as well as car sharing, music streaming and classifieds.
6. Joe Falter & Navid Hadzaad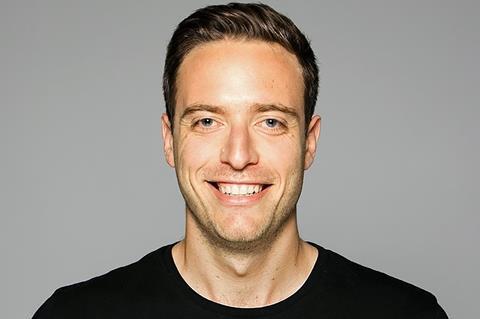 Co-founders, Zapp
Falter (pictured) and Hadzaad are taking a "full stack approach" to on-demand grocery, determined to own and master every step of the journey from receiving from suppliers to product arriving at customer doors.
As well as clocking up a growing number of dark stores in London, Manchester and Amsterdam, the company is building a network of distribution centres meaning it can handle more product so secure better deals, and never let dark stores run out of stock. The brand was the first in the UK to sponsor a football team (Chelsea) a marketing move since mimicked by Getir (with Tottenham Hotspur) and Gorillas (Paris St-Germain)
The pair have grown a team of "scale-up and exit experience" from the likes of Amazon, Deliveroo, Tesco, Stuart and Just Eat, but are not looking to sell up, according to the company.
Having raised £72.5m, the duo are now seeking the same again to continue expanding.
5. Vladimir Kholiaznikov & Artur Shamalov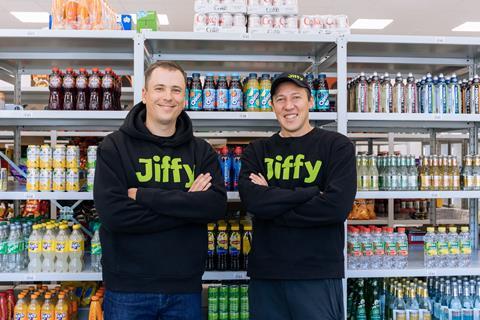 Co-founders, Jiffy
Co-founders Vladimir Kholiaznikov and Artur Shamalov are clear they are in this for the long haul. The company has a "very long horizon" Kholiaznikov told The Grocer in August, and would grow steadily, unlike competitors who were "blitz-scaling without a purpose".
While leading with a calm approach, their ambition runs high. Slow and steady may win the race. "In 10 years' time I'll be speaking to you about opening the 3,000th dark store, Jiffy brand," Kholiaznikov said.
Unlike many of their competitors, Jiffy says it is focused on making postcodes profitable. "In the mid to long-term retail fundamentals will play out," he said. Time will tell if it's a sound strategy.
But there's reason to believe it is. Shamalov built and scaled eight food tech and e-commerce companies before joining Jiffy. Kholiaznikov was food tech director at X5 Group, one of Russia's biggest food retailers, where he led its on-demand delivery services.
They're not averse to pushing boundaries, in September launching an own-label range of fresh produce – a rapid grocery first. Moves into other categories are expected. The app is soon to feature a social side, with "customer-proposed recipes and meal ideas". One of its dark stores even offers Click & Collect.
"We are hugely proud of the rapid yet sustainable growth we have achieved," Kholiaznikov said. And he should be.
4. Kagan Sümer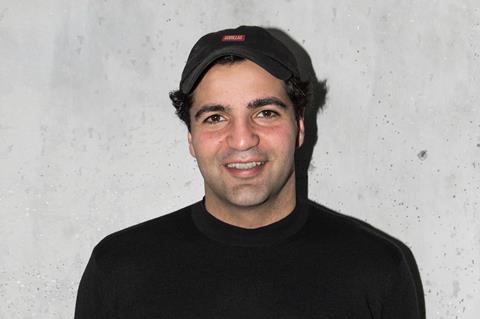 CEO, Gorillas
Gorillas' expansion under Sümer's leadership has been fast and furious. The company has launched more than 200 micro-fulfilment centres around the world in less than a year-and-a-half. The business has fulfilled 4.5 million orders in the past six months alone, with operations in nine countries.
Across Europe, Gorillas has the second-highest number of app downloads this year – estimated at around 200,000 by App Radar. Having landed in the UK in March, Sümer has quickly built awareness locally – around 8% of Brits in an InMobi survey had heard of it. Of those that have already tried instant delivery apps, 14% have used it, the second-highest usage rate after Jiffy.
Underlying the company's success is Sümer's PURE drive to win. He told a German podcast this summer: "You can outsmart me. You can out-structure me. You can out-X me. But you cannot out-self-discipline me. You cannot outwork me."
Certainly few can out-fundraise him. His efforts meant Gorillas in March became Europe's fastest-ever unicorn (achieving a valuation of more than $1bn) and he recently secured close to one billion US dollars in an October round.
Usage and awareness is set to soar further following the rapid company's tie-up with Tesco in October.
"Sümer deserves the most credit for introducing rapid grocery delivery to consumers," says former Amazon executive Brittain Ladd. "Yes, there were other rapid companies before Gorillas but he, through his marketing and vision, made it something of interest to consumers and investors. Gorillas spawned a movement."
3. Will Shu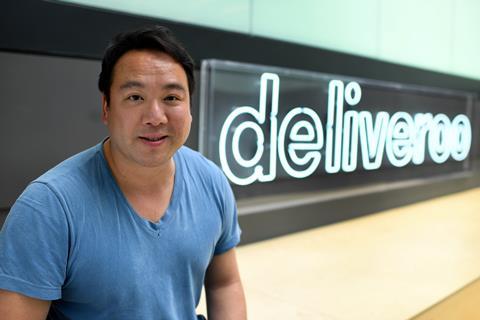 CEO, Deliveroo
Earlier this year, Deliveroo's Shu revealed he had tried virtually every rapid grocery brand, through virtue of working in central London. He was impressed. It "makes a lot of sense", he said in August.
Evidently it is a sector he couldn't resist not being involved with. In September, Deliveroo launched its own rapid service, Deliveroo Hop, starting with a single dark store in Vauxhall.
This is not a vanity side project for Shu. He is serious about competing. Hop aims to offer an "even better consumer experience" the company says. And Deliveroo's technical nous means it very well might. "Grocery management technology" enables real-time inventory control and "eliminates the need for substitutions" while "leading warehouse management technology, combined with Deliveroo's world-renowned logistics algorithms" and its large network of riders ensures the 10-minute delivery time, Deliveroo says.
Shu has data to hand on what customers want, when, and where. He has a legion of couriers ready to ride. He has a secure supply of product, thanks to Morrisons. And a network of dark kitchen locations already in prime spots. Plus "considerable experience in last-mile optimisation and logistics" says Florence Wright, senior retail insight analyst at Edge by Ascential.
Together with InMobi research showing 65% of consumers would ditch the rapid upstarts if an established online delivery brand like Deliveroo or Uber Eats launched a similar service, it's quite possibly a market-dominating combination.
2. Rafael IIishayev & Yakir Gola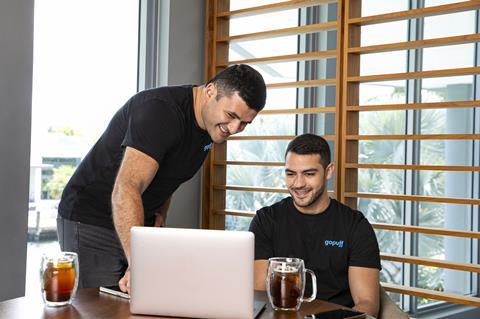 Co-founders & co-CEOs, Gopuff
These two friends founded Gopuff while at university as long ago as 2013, delivering hookahs on demand before expanding into popular products sold at convenience stores. Gopuff now operates more than 500 micro-fulfilment centres in the US and since acquiring UK rapid brands Fancy and Dija this year, it has opened around 30 of its own in the UK. It aims to be in 33 UK cities next year.
Undoubtedly, the pair have a knack for raising cash, securing $1bn in new funding this summer, including from Uber and DoorDash backer SoftBank.
They've done it with more than a hint of arrogance: "I don't view some of those [rapid grocery] companies you mentioned as competitors, to be honest," Gola told The Grocer at the brand's UK launch.
But it's probably deserved. Having "created the category of instant need" it has "a track record of execution" Gola said (and a $15bn valuation).
The UK is a big test for the company, though. It must prove it can take its model to new regions and succeed.
"Before we come into a market we've got to be sure we're going to win," Gola said. "And we're sure we're going to win."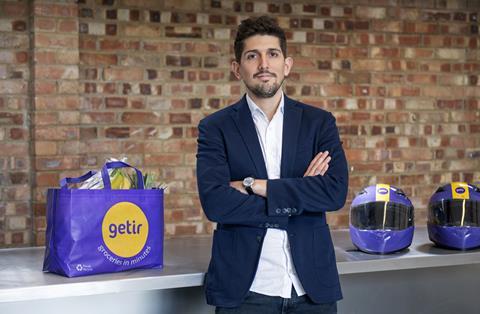 General manager, Getir UK
The UK is a major test for Getir. The company was founded in Turkey in 2015 by Salur's father Nazim, and has been refining the dark store rapid model across the country ever since. But if its brand can make it in the UK, then it's a pretty good sign it can make it anywhere.
The younger Salur is going the right way about it. While rivals have mostly tapped the tech sector for their talent, Turancan Salur has been shrewd enough to pick some of the best from UK grocery.
Key appointments have included Neil Franklin, former head of the ambient trading team at Ocado and a category director at Tesco and Somerfield, to Getir UK's head of buying.
And on the supply side, Nic Casby, previously brand director at Heineken UK, is Getir's head of marketing, fast proving his value with Getir's sponsorship of Tottenham Hotspur's training kit. There's also been a national TV ad and a Christmas version is also in the works.
Despite his calm demeanour, Salur has made some bold calls this year. While the launch of the franchise model locally follows what's been done in Turkey, it is a first for the sector here, and may enable it to scale at a pace that access to funds alone would not as franchisees seek to ride the wave.
Getir's acquisition of Weezy also gave Salur 180,000 additional app users (according to App Radar), new dark stores and the timing was such that he picked up a bargain. Unlike his rivals, the brand has also been quietly expanding into places like Slough and High Wycombe – signalling mainstream ambitions beyond students and city slickers.
Company insiders tell The Grocer Salur has garnered a culture of 'always onward'. Undoubtedly, his success here has given the brand confidence to expand further into Europe (where it has the most downloads of any rapid grocery app by a long stretch, according to App Radar analysis) and, since November, the US.
"It's not a winner takes all market," Salur told The Grocer last month, "but it's a winner takes most market".
Correction: An earlier version of this story said Getir was the first rapid grocer to sponsor a football team. The first was Zapp, announcing a partnership with Chelsea Football Club a month earlier, in August.
The 10 most powerful people in rapid delivery and q-commerce
1

Currently reading

The 10 most powerful people in rapid delivery and q-commerce

2