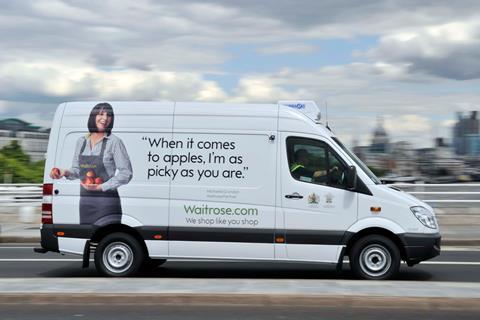 Waitrose has dramatically parted ways with online partner Today Development Partners, just four months into a deal that had been supposed to help triple the size of its dotcom business.

The retailer has ended the relationship with TDP, run by Jonathan Faiman, one of the three former Goldman Sachs bankers who set up Ocado in 2000.

The end of the partnership, which was formed just three months after the termination of Waitrose and Ocado's link-up, raises major questions about the future of Waitrose's digital plans. However, MD Rob Collins vowed the split wouldn't disrupt its plans to turn its online operation into a £1bn business in the next three years.
TDP and Waitrose.com had planned to work together to develop three automated customer fulfilment centres and use innovative technologies to enhance the online customer experience.

In a brief statement on the back of results that saw the John Lewis Partnership post a £25.9m loss in the first six months of the year, despite improved profit performance from Waitrose, the parent company announced the end of the relationship.

"In mid-May, we announced a proposal to explore opportunities around automated online fulfilment with Today Development Partners," it said. "We have recently decided not to continue with that relationship and will instead pursue our online ambitions utilising existing expertise across the partnership."
Faiman said: "Our business is solid and growing, new people are joining us and our path is clear. We are building a business that will have a number of different partners in different markets and this was always going to be the case.
"Indeed we are in advanced talks with new partners and there will be announcements in the near future.
"We enjoyed working with Waitrose until our partnership ended back in July and we wish them the very best in the future. Whilst they are an astounding business, we are very excited about our plans with other partners."