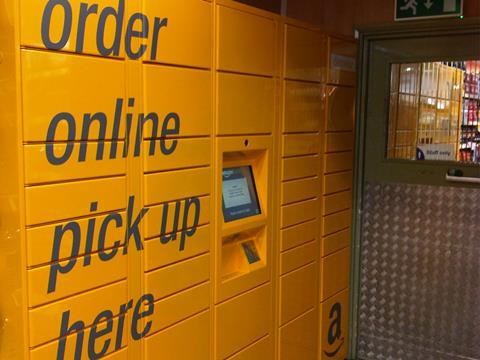 Happy Prime Day!
I admit it doesn't have an especially catchy ring to it – nor can you imagine overpriced greetings cards changing hands – but Amazon's very own Black Friday is back for a second year, and it seems to be gaining traction.
While the argument rages over whether Prime Day is a genuine revenue-boosting sale or a cynical burning of cash to get people to sign up for the £79.99 a year Amazon Prime fee (Prime members are the only consumers who may access the deals), I'd argue a little bit of both is true.
Last year, the reaction to Prime Day was decidedly mixed. While people were excited at the prospect of a big sale from such a huge online player, the deals themselves were a little… stingy. Clavis Insight says that Prime Day 2015's deals "didn't look dramatically different than those typically offered, other than in sheer volume," and that sentiment on social media "was decidedly negative".
This year repeats the flagship deals that anchored last year's Prime Sale (big discounts on Amazon's variable-quality own-brand electronics like its media-streaming Fire Stick and the unloved Kindle Fire tablet), but the 2016 deals appear to strike a better tone. There's a buzz online about cheap, good quality electronics (a vital market for generating online buzz) that wasn't there last year.
Despite the seemingly underwhelming response to Prime Day 2015, analysts at SimilarWeb tell us the first Prime Day was actually 2015's sixth biggest UK online shopping day, ahead of Valentine's Day. It also unlocked an added $400m (£304m) in US revenue alone, says Kantar Retail. Not a bad start.
As well as the extra traffic to the site and money coming in, the real big deal for Amazon is Prime membership. Prime members, with their free shipping and extra discounts, spend on average two and a half times more with Amazon than non-Prime Amazon customers [Clavis Insight], as well as contributing their £79.99 annual fee.
Once customers have committed a seemingly sizable fee to Amazon for this membership (even though it works out less per month than a Netflix membership), they tend to want to get the most out of it, and that involves spending even more money with Amazon. With the launch of Amazon Fresh, Ray Gaul of Kantar Retail goes as far as to say that 12 July 2016 is the launch of the "war for eFresh", Amazon's attempt to muscle into the online grocery market.
Amazon's not slowing down on any front – despite the general market uncertainty arising from the referendum and the potential for disruption to Amazon's controversial tax affairs once the UK leaves the EU, Amazon announced last week it would be taking on a further 1,000 permanent jobs in the UK, on top of the 2,500 announced in January. Kantar Retail suggests a remarkable one in three households now has access to a Prime subscription, but Amazon won't be settling for that.
Doubtlessly a lot of those households signed up for one-month free trials of Prime to see what the fuss is all about, but a decent number should retain their membership and pay for the full year. Those consumers are Amazon's real victory from Prime Day, no matter how many cheap Xbox Ones they shift.