Suppliers are being let off scot-free in the battle to reduce food waste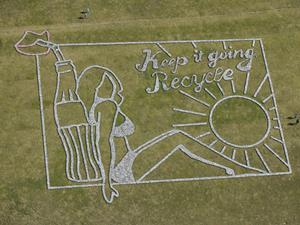 This week we publish the first-ever food waste ranking for the top 10 food and drink suppliers. Like our ranking of the leading supermarkets (published in our recent Green Issue), the methodology was developed in conjunction with leading food waste experts, as well as using the latest data from the suppliers themselves.

The results are enlightening. While Unilever deserves praise for coming top, it is clear that fmcg suppliers are lagging behind retailers in this area. Tesco, for example, the winner of our retailer ranking, scored five points more than Unilever. And the average across the 10 manufacturers was two points lower than among the 10 grocery retailers.

These findings are particularly important because it is manufacturers that account for the vast majority (89% or 1.7 billion tonnes) of food waste.

And that makes the response from manufacturers to our Waste Not Want Not campaign all the more disappointing. We've written to 150 of the leading suppliers. Only a handful have supported our campaign (take a bow Unilever, Nestlé, General Mills, Yeo Valley, Bakkavor, Arla Foods, Birds Eye, Dairy Crest, Wessanen.) The rest are hiding: either behind Courtauld, or consumers, or behind the supermarkets, who take all the flak (and have supported our campaign far more), while suppliers are let off scot-free.

That's why, in submitting evidence this week to the Efra Select Committee inquiry into the economic, social and environmental impact of food waste in England, The Grocer has urged it to expand its remit to include UK fmcg manufacturers.

We are happy to praise (when it's due) industry efforts to reduce food waste. We also appreciate how hard suppliers work to eliminate food waste. And the other recommendation in The Grocer's submission to the Efra inquiry is for the government to subsidise food waste redistribution to level the playing field against other disposal methods. We also plan to facilitate greater knowledge sharing. What we will not accept is for manufacturers to assume (as too many clearly do) that food waste is someone else's problem.