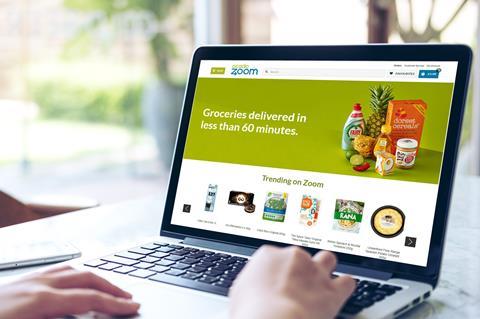 The demise of Tesco Now shows how challenging it is to make rapid grocery delivery work. Picking and dispatching small baskets on demand is expensive and the charges needed to make it profitable are not attractive to consumers. At up to £7.99 for delivery, is Tesco Now's fate any wonder?

Having tested several services this week, there are problems I can see beyond cost. Will 15 minutes on a website to get perhaps half the products you ideally wanted really rival walking to a convenience store and choosing from the shelves? It will take a reinvention of the model - and Ocado might have cracked it. Ocado chief executive Tim Steiner boasted of a "unique model with micro-automated centralised fulfilment" when Zoom was announced in February. It unlocks the efficiency of Ocado's robotic CFCs for rapid delivery, using similar tech at a smaller scale.

With 10,000 products, a paltry £1.99 delivery charge, and just a 29-minute wait for the shopping, it smashed the competition in our test. And it could be delivering more than groceries - it might just be an on-demand model that works.
"At up to £7.99 for delivery, is Tesco Now's fate any wonder?"

Steve Farrell, deputy news editor