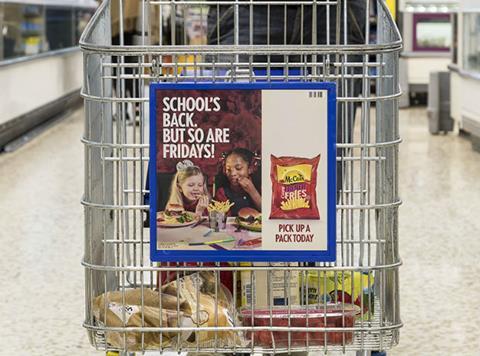 We have never seen a retail environment like the one we're experiencing today. With increased competition from the discounters, higher fixed costs for stores and staff, an online threat from giants such as Amazon and the recent economic uncertainty driving currency fluctuations, the pressure on margin and profit has never been greater.
For grocers to thrive over the next few years, they need to focus on new revenue streams to improve profitability. And a recent study by Threefold suggests there is a £1bn revenue stream opportunity from monetising their media estates each year, with only half of this being realised today.
Over the past five years alone, Amazon has become one of the largest media owners in the world, generating over $10bn of media revenue worldwide from the sale of its algorithmically-driven on-site media assets to brands. So why aren't UK retailers doing the same?
The simple answer is many retailers haven't quite grasped how to develop successful media centres that attract serious investment from their supplier brands.
The Co-op is a good exception to this rule. It is capitalising on a change in the way brands are spending their media budgets, and in light of an increase in convenience shopping and the ever-changing shopper journey, brand managers are now targeting the 'connected journey', ensuring there is a brand influence and presence from the initial awareness stage, all the way through to that crucial 'first moment of truth' where a product is experienced in-store or online and bought for the first time.
As a result, brands' focus and, crucially, their investment choices are shifting away from traditional brand equity building media channels and into channels that can deliver credible recommendation and conversion at the point of purchase.
Perhaps unsurprisingly, the largest opportunity lies in grocery, with the large physical and digital media estates in this sector and vast array of supplier-branded products representing over 60% of the value that is available in the UK. Combine this with the nature of fmcg and the high proportion of low-cost, high-impulse purchases, and you can see why this sector is where 'shopper' communications are most influential.
Creating the right environment for brand managers to be confident in their investments in retail means competing with very well-oiled and experienced media owners. And whilst it will take structural shifts and cultural changes to take place, a £1bn advertising revenue stream is hard to ignore during tough times, particularly when retailers already have the assets needed to tap this opportunity.