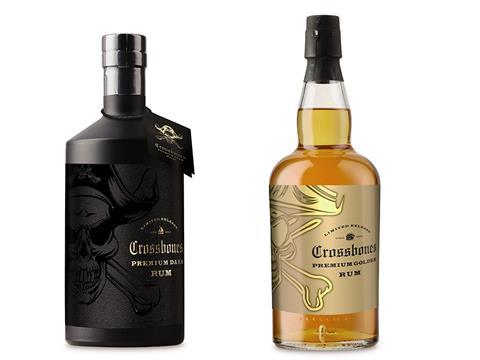 Aldi has launched a new own-label rum brand.
Crossbones, which enters stores on 22 August as part of the Aldi Spirits Festival, features two limited-release premium rums in dark and golden variants (rsp: £14.99/70cl).
Crossbones rum is made by master blenders to create the "finest mix of young and older rums, aged in oak casks", according to the retailer. Both lines carry an abv of 40%.
The new own-label brand will join the retailer's limited-release gin ranges Greyson's and The Infusionist, which will also be bolstered with NPD for the festival.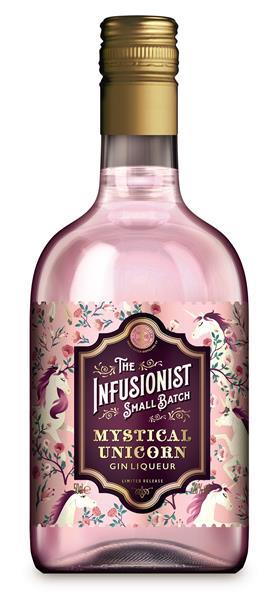 Rhubarb & Bramble Gin (rsp: £15.99/70cl), which has a "fresh yet tangy" flavour combination "inspired by an English garden" will join the Greyson's range. Meanwhile, Mystical Unicorn Gin Liqueur (rsp:£9.99/50cl), which has flavours of candy floss and marshmallow, joins The Infusionist lineup.
Aldi is also adding two branded tequila lines to its online spirits store.
Tequila Villa Lobos 100% Agave Reposado (rsp: £29.99) and Mezcal Eterno Joven (rsp: £34.99), the first mezcal to be stocked by Aldi UK, will be available ahead of the bank holiday weekend.
"Mexican spirits are becoming increasingly popular, with statistics revealing that tequila is the second-fastest growing spirits category after gin," said an Aldi spokeswoman.
"The rise of cocktail culture means Brits are becoming more adventurous with their spirit choices, accounting for the growth of mezcal, which is often favoured due to the variety of flavours available."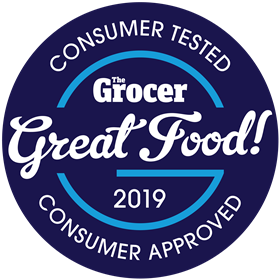 Work in own label? The Grocer Own-Label Accreditation Scheme allows UK retailers to gain independent consumer approval of their products and a robust, objective analysis of their quality and purchase intent.
The accreditation scheme is unique and offers continuous review by consumers for consumers. Find out more: thegrocerownlabel.co.uk