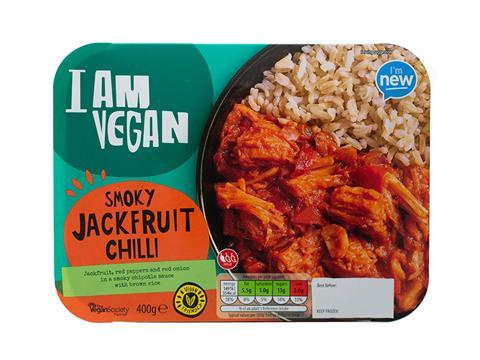 Aldi has expanded its I Am Vegan own-label range with plant-based ready meals.
The discounter will launch three microwave meals (£1.99/400g) into the frozen section of all stores on 8 September.
Red Pepper Red Pepper & Mango Curry includes black turtle beans and sugar snap peas in a coconut curry sauce with ginger, garlic and coriander alongside brown rice. Smoky Jackfruit Chilli combines red peppers, red onion and jackfruit in a chipotle sauce with brown rice. The Yellow Thai Curry is made with aubergine, red peppers, lentils and spring onions in a Thai coconut-based curry sauce with brown and black rice.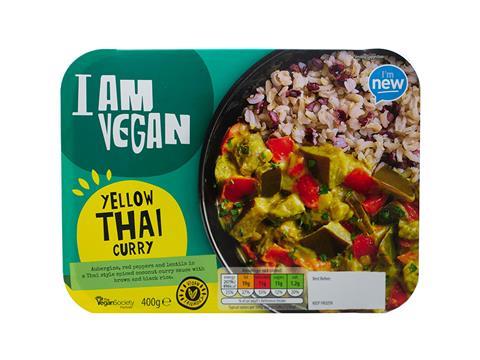 The launch will boost the I Am Vegan range to four lines, joining the quarter pounders it launched to announce the new brand in July.
At the same time as the launch, Aldi will be running a range of plant-based Specialbuys including Summer Pride canned jackfruit (£1.19/400g) and Clearspring Organic Tofu (£1.49/300g).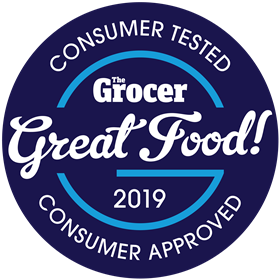 Work in own label? The Grocer Own-Label Accreditation Scheme allows UK retailers to gain independent consumer approval of their products and a robust, objective analysis of their quality and purchase intent.
The accreditation scheme is unique and offers continuous review by consumers for consumers. Find out more: thegrocerownlabel.co.uk