In part two of our peek at what the retailers have lined up for the big Christmas battle, lobsters have emerged as the key weapon…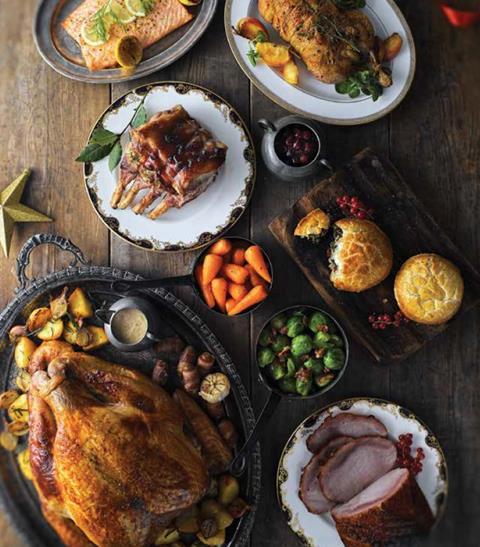 Aldi

Chilled whole lobsters for £7? Who else but Aldi, which describes the price point as "aggressive". It can afford to be confident: it sold 550 lobster tails an hour last year so this time around it's doubled its order and introduced whole ones from Canada, which will be offered pre-cooked and chilled. The discounter is also attempting to steal more of the main event, ordering 4,500 fresh free-range turkeys from Rumburgh Farm in Suffolk, which will be "hand plucked and hung for 10 days", packaged in super-smart premium packaging and sold with a USA-style pop-up timer. It's also offering five varieties of smoked salmon, twice-cooked soufflés, a wide range of charcuterie and premium-looking party food.

Verdict: It wants its biggest Christmas ever and there is nothing to suggest it won't get it.

Star product: Every retailer has pinched Aldi's trick of a whole leg of Serrano ham over the last two years, so Aldi has launched a mini ham to accompany the full size leg, bundled with a mini stand and knife, for £12.99.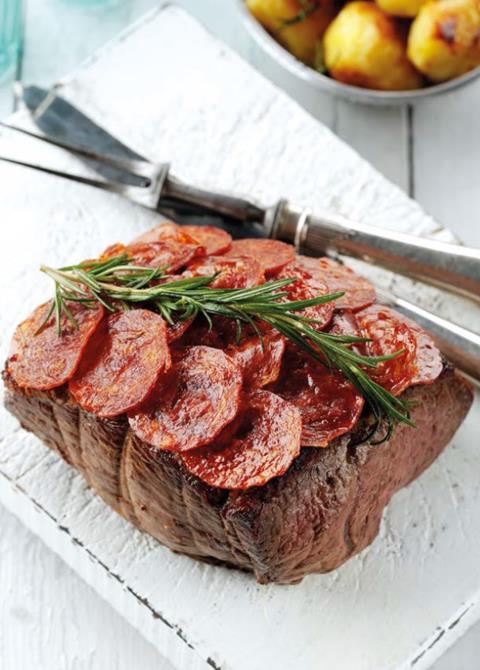 Asda

Asda plans to deliver low prices without compromising on quality this year, and its light and fluffy Wykes Farm soufflés, smoked salmon and prosecco flutes and a moreish maple smoked salmon are definitely on trend. Its lobsters are frozen, Canadian, and topped with cream cheese, chive mayonnaise and succulent king prawns (price tbc), while for the big dinner, choices range from a traditional Bronze free-range turkey to a more experimental joint of Angus rump topped with sliced chorizo, while a Chioggia Stripy Beetroot livens up the vegetables. Like Tesco, Asda has also created indulgent free-from treats, including a Yule log and dairy-free chocolate coins.

Verdict: A classic Christmas range filled with typically lively touches.

Star product: Strawberry Daiquiri, Mojito or Marc de Champagne and Elderflower flavoured truffles rolled in glitter to resemble mini baubles.

Co-op

With its convenience-led store estate, The Co-op is focused on little and often, but its seasonal strategy is to offer products that meet as many shopper needs as possible, while upping the quality where it can. Its party food range (rsp: £2.50-£3.99) has all been moved under the standard-tier Loved By Us brand, and both savoury and sweet options are included in a 3-for-2 deal - but it still has room for products targeting the posher foodie shopper, like the brightly coloured Steamed Dim Sum Selection, elegant-looking Thai Red Chicken Steamed Buns, and brownie-esque Belgian Hot Chocolate Melting Muffins. The retailer's small range means everything has to be on trend, which is why everything seems to have Prosecco in it. There's the Wensleydale with Raspberries & Co-op Prosecco - more of a creamy dessert than a cheese - a Prawn Cocktail with Prosecco Verrines, and Chocolate & Prosecco Bombes. There's also the garish looking but tasty Blingleberry Juice, a mixture of red and white grape juices with mulled spices and glitter, which can be mixed with Italian fizz for a festive spin on a Mimosa.

At the time of the launch, The Co-op turkeys weren't ready to try, but they are is also offering a Festive Chicken with a bacon lattice topping - and it's a cook-in-the-bag job - helping stave off the chance of a nightmare Boxing Day campylobacter infection. Trimmings include two new stuffings, both made with a generous meat content, while those who pfff at poultry could serve up the Whole Side of Salmon with Oranges and Cranberries - a surprising but pleasant flavour combination.

Verdict: Covers the bases while capturing the imagination of convenience shoppers on a whim.

Star product: Sausages with Honey and Mustard Glaze and Popping Crackling - a fun talking point, these DIY snacks covered in (optional) crunchy crackling bits are based on staff member's family Anna Marsh's recipe.

Morrisons

The last few Christmas periods have not gone well for Morrisons, so it will be interesting to see if it can maintain its current upward momentum through the festive period. The retailer is hoping to build on its value credentials by offering a solid range of party essentials and festive classics that are both convenient and offer value for money. The supermarket said it had learned from previous years' experience to improve its offer - such as offering lobster (price tbc) and turning the stuffed rack of lamb 'guard of honour' it introduced last year into the Morrisons in-store prepared Lamb in a Manger - two French trimmed racks of lamb with a pork, apple and cranberry stuffing.

Verdict: Playing it safe but getting back to core Morrisons values - Sir Ken would approve.

Star product: Christmas tree tear and share Panettone.
Poundland
You can't buy lobsters at Poundland, yet, but when it comes to decorations, presents for the kids and stocking fillers for all ages, Poundland has nailed it this year. Its Christmas range stands at over 400 products, and 80% of it is new for 2015, but where Poundland really excels is at variety, offering everything from major movie paraphernalia (from Star Wars to Minions via Frozen), to Christmas aprons, cake toppers, seasonal selfie sticks, stocking fillers for Mum and Dad and decent wrapping paper, giant stocking sacks and Christmas cards. That range makes Poundland a fruitful one-stop Christmas shop for a busy gift shopper on a budget.

Verdict: Christmas has emerged as a money spinner for Poundland in recent years and it's taken full advantage again this year. The variety and affordability of its offer means anyone devoid of inspiration can wander into Poundland and come out loaded down.

Star product: its 23-strong Frozen range includes three Anna and Elsa exclusives: a Christmas hat, a fluffy stocking, and tree decorations.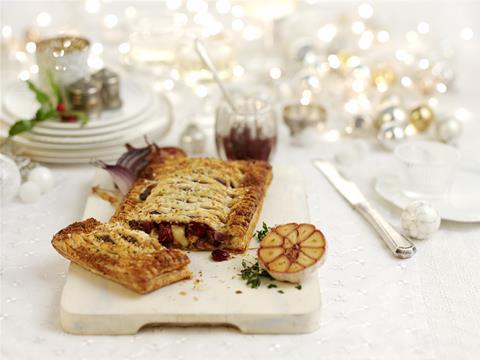 This is a crucial Christmas for Tesco and CEO Dave Lewis will be relieved to see a well thought out and well executed range to suit all tastes and pockets. Frozen whole Canadian lobsters weighing around 400g will go for £7, while a pair of fresh lobster tails will be available to pre-order for £20. Free-range turkey will be priced at a competitive £7 per kg, and the 90-strong party range includes 'Croquette Roulette', a round platter complete with spinning dial (see pic, left). One lucky guest will spin the dial and land on a fiery hot one. "It's joyful and playful, which as a business we are driving towards," says Tesco.

Verdict: Fresh ideas combined with convenient solutions for stressed out home cooks are in abundance.

Star product: Turkey in 10: a stuffed 500g turkey breast cooked sous vide then frozen. Takes 10 minutes in a microwave and will be marketed at singletons, novice cooks, elderly couples or anyone experiencing the thrill of a last-minute unexpected guest.