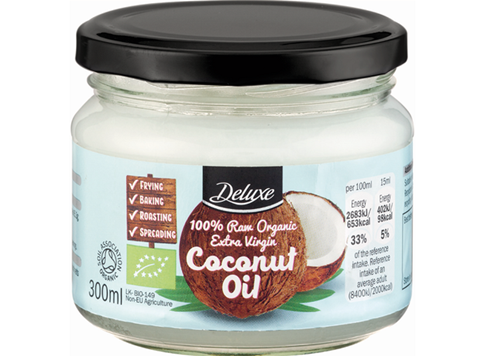 Lidl is targeting new year health-kickers with the launch of an own-label coconut oil for just £2.99.
The discounter is introducing 300ml tubs of 100% raw organic extra virgin coconut oil under its Deluxe own-label range from 28 January, until stocks last.
Lidl claimed the Deluxe Raw Organic Coconut Oil was 50% cheaper than some branded rivals, which retail at about £6.
"Coconut oil is a topical, on-trend 'superfood' which consumers are demanding more and more," said Joshua Smith, Lidl buyer. "It is an extremely versatile product with a number of health benefits and we are pleased to announce that we will be selling a 100% raw organic coconut oil under our Deluxe brand. As this can be used in a multitude of ways, we hope that it will aid our customers who are looking to get 2016 off to a healthy start."
Although the product is initially on offer for a limited period, a Lidl spokeswoman confirmed it could be rolled out as part of the discounter's permanent range if it proved successful.