In February, Ocado announced it was embarking on a £1.5bn joint venture with M&S. The partnership would see it drop its current Waitrose supply deal in favour of access to around 4,000 M&S products from September 2020. Ahead of the switch, we've enlisted an expert to offer some insight into Ocado Gold, the retailer's premium own-label range and its wider ranging strategy for own brand.
This time, analysis is from Fitch junior strategist, Mark Allen.

This showcase is part of a new series of articles examining key trends and developments in own label and has been introduced to support The Grocer Own-Label Accreditation Scheme. Under this new scheme, all the products we review can apply for accreditation at any time, through a programme of continuous consumer testing and approval, developed to help retailers and suppliers promote the best own-label products. You can find out more about The Grocer Own-Label Accreditation Scheme here. 

You might be interested in our other own-label showcases – we've analysed M&S's vegan range Plant Kitchen, Amazon's private-label brands, Waitrose's Cooks' Ingredients lineup and Spar's convenience-led wine range.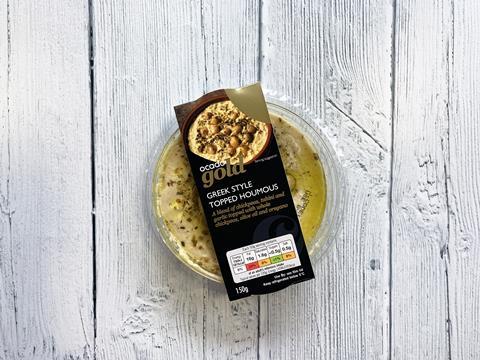 Ocado Gold Greek Topped Houmous
£1.90
A blend of chickpeas, tahini and garlic topped with whole chickpeas, olive oil and oregano.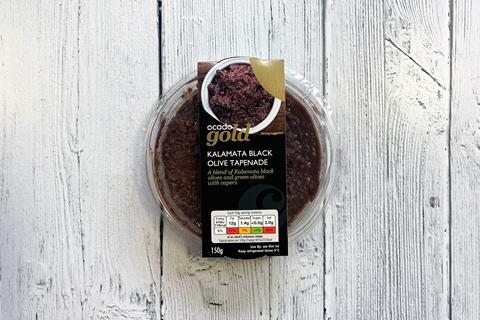 Ocado Gold Kalamata Black Olive Tapenade
£1.77
A blend of Kalamata black olives and green olives with capers.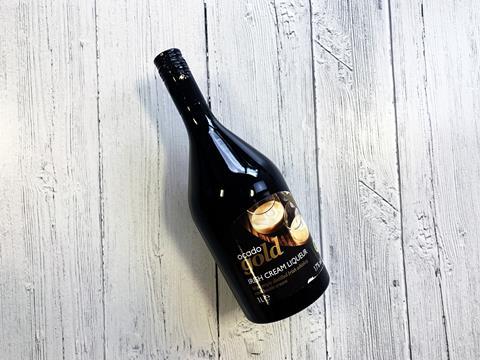 Ocado Gold Irish Cream Liqueur
£10.00
Prepared with fresh Irish dairy cream and triple distilled Irish whiskey for a rich caramel and vanilla creaminess, with toffee and butterscotch notes and a lingering sweet warmth.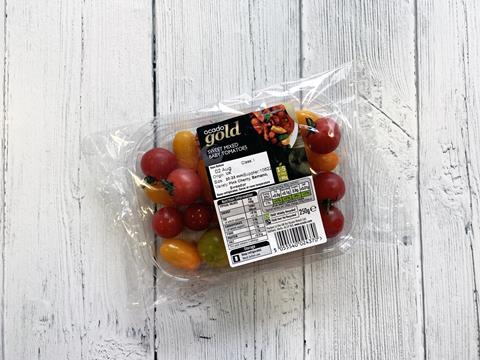 Ocado Gold Mixed Baby Tomatoes
£1.50
Ocado's Gold baby mixed tomatoes are specially selected and deliver exceptional taste and appearance.
Ocado Gold Free Range Eggs from Special Breed Hens
£2.49
Ocado Gold Free Range Eggs have been laid on farms by hens that have the freedom to roam outdoors during the day. They have been produced to high welfare and environmental standards and the hens enjoy a cereal-based vegetarian diet.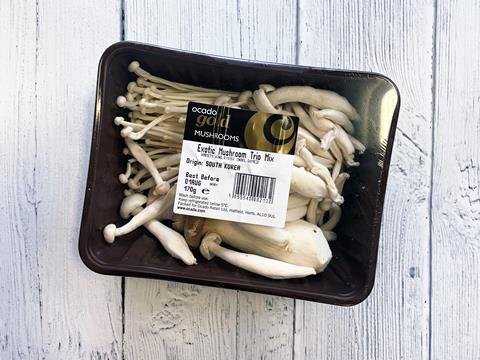 Ocado Gold Exotic Mushroom Trio Mix
£2.04
A great way of trying exotic mushrooms for the first time! Ideal for oriental cookery and stir-fries.

This mix contains:
- King Oyster: tan-coloured caps, thick white/cream stems.
- Enoki: Long, thin stalks with small caps, cream or brown in colour (variety dependent).
- Shimejii: Small ivory white/brown round caps (variety dependent) with white stems.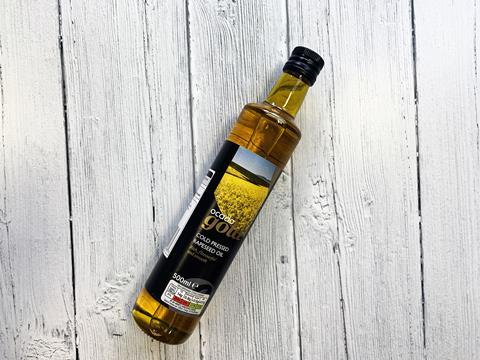 Ocado Gold Cold Pressed Rapeseed Oil
£3.00
Rich, flavourful and smooth.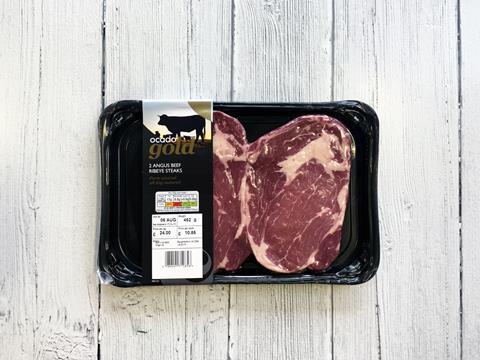 Ocado Gold 2 Angus Beef Ribeye Steaks
£10.90
The Gold Angus Beef Ribeye steak is carefully selected and matured slowly over 28 days. This flavoursome steak is juicy with generous marbling. Angus beef has natural marbling that enhances the flavour and texture of the meat.

Ocado says it matures all its Gold prime steak cuts for a minimum of 28 days.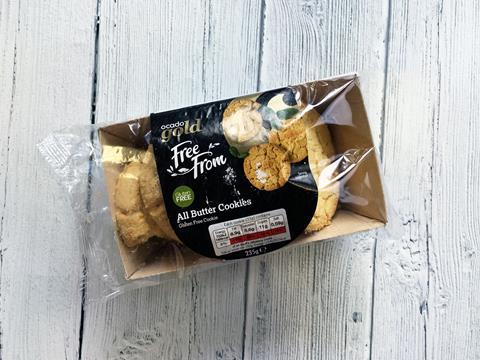 Ocado Gold Free From All Butter Cookies
£2.79
Seven gluten-free butter baked cookies.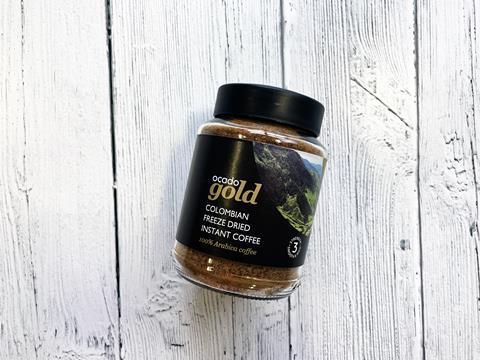 Ocado Gold Colombian Freeze Dried Coffee
£3.19
100% arabica coffee.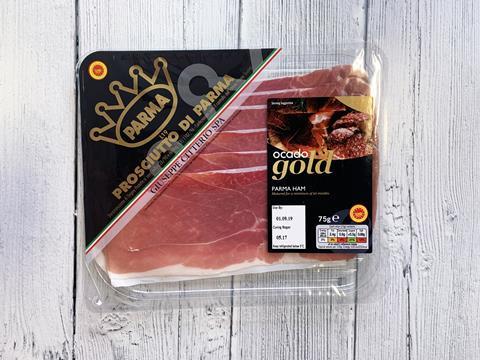 Ocado Gold 20 Month Aged Parma Ham
£3.96
Five slices of Parma ham matured for a minimum of 20 months.
Expert verdict on the Ocado Gold range
Mark Allen, junior strategist at Fitch
Why does Ocado have an own-label range?
Ocado has been selling its own-label range from as early as 2010, so it is no stranger to the concept. In doing so, it creates a distinction between Ocado and Waitrose as two separate brands, and challenges the perception that Ocado is simply Waitrose's delivery service. Not to mention this proposition also begins to tackle the migration of customers who go direct to Waitrose.com to fulfil their orders and cut out Ocado entirely.
This extends beyond just traditional grocery and through to the other categories on the website, such as its adorably named 'Fetch' store, which specialises in pet goods. By enhancing its existing product assortment, it strengthens its proposition as well as making it easy for the consumer. In a world where shoppers are increasingly time-poor, convenience is king.
What does its wider own-label range tell us about the business?
As the dietary requirements of our society become ever more complex, Ocado continues to look at expanding its offer beyond own-brand crisps. The brand is thinking deeper about, and reflecting strategy to meet, cultural trends such as the rise of veganism, the demand for organic produce and the desire for lactose, gluten, dairy and wheat-free options.
This diversification of its product portfolio puts Ocado in an interesting position ahead of Waitrose's exit from their agreement in September 2020. Ocado is clearly viewing this exit as an opportunity to develop.
What has steered the ranging choices on Ocado Gold?
The mix of products sit mainly within grocery staples – excluding the Kalamata Black Olive Tapenade, which is hardly a robust fixture on the shopping list – with meat and fish making up roughly one in three products in the range.
Given its relative size and position on the market, it is likely Ocado has assessed the products constantly in shoppers' baskets and focused on the bestsellers with the premium Ocado Gold range.
The range elevates these staples through qualitative descriptors such as the Angus beef or through an ethical and organic source, like the Golden Maran Free Range eggs, or the Corn-Fed Free-Range Chicken. Although a common strategy, it definitely reinforces the premium quality of the products in the Ocado Gold range.
What do you think of the Ocado Gold range?
The range is unlikely to inspire the next generation of budding chefs, but nor will it offend the militant foodie. It feels safe and low-risk which, for an online grocer whose proposition is based on convenience, may be incredibly on-brand. I would have liked to have seen Ocado push this range further and build on the current staples on offer – especially with its audience open to exploring new foods. Credit where it's due, however, as Ocado expresses some flair through its selection of beloved dips. The Wasabi Houmous and Beetroot & Mint Dip will certainly tempt a few into getting the pitta bread out.
What do you think of the packaging for Ocado Gold?
Just like the range itself: safe. It plays very much within the category norm for the slightly higher-tier product ranges. If you look at the competitors 'premium ranges' (Tesco Finest, Sainsbury's Taste the Difference, Asda Extra Special, etc), it seems the standard means of conveying high quality is through the use of dark colours such as Purple or Black as a backdrop, contrasted with crisp white or metallic typography. So in that sense, the Ocado Gold packaging, by both name and nature, makes sense.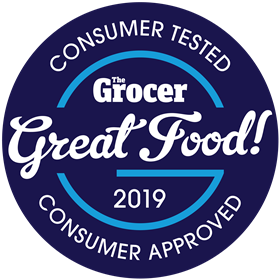 Work in own label? The Grocer Own-Label Accreditation Scheme allows UK retailers to gain independent consumer approval of their products and a robust, objective analysis of their quality and purchase intent.
The accreditation scheme is unique and offers continuous review by consumers for consumers. It also delivers quick results to optimise sales during key seasons as well as promote trial of new and exciting lines.
Our Festive Showcase for Christmas products is now open, find out more here.