After quite the year, Asda anticipates shoppers will be looking for products that "provide light relief and surprise and delight loved ones" this Christmas, so it has upped the number of fun and easy-to-prepare lines in the range. Here's our pick of the new products
Reindeer Crumpets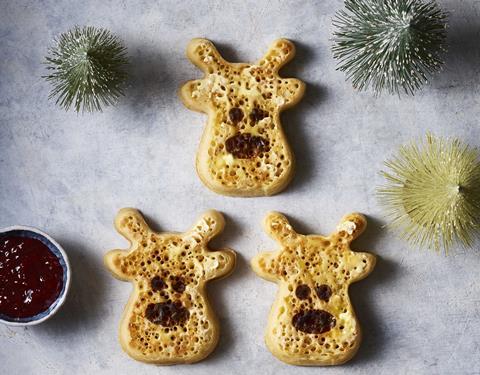 Building on the success of last year's Christmas tree crumpets, these cheerful reindeer crumpets are "perfect for the whole family but little ones particularly", according to Asda.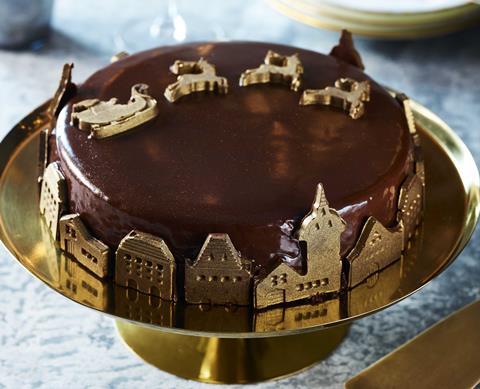 Sure to go down well with Terry's Chocolate Orange fans, this dessert is made with three layers of chocolate sponge soaked with orange liqueur, dark chocolate orange-flavoured ganache, creamy orange curd and chocolate mascarpone cheesecake, covered in a dark chocolate mirror glaze and topped with a hand-moulded chocolatey village scene.
Extra Special Pigs on Fire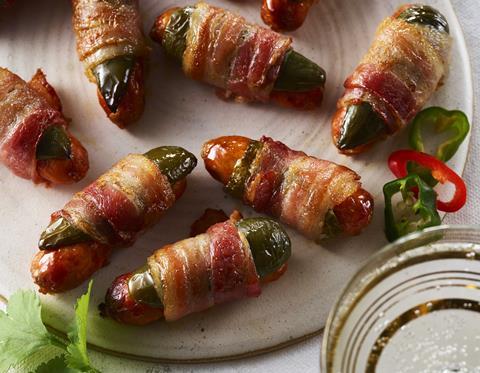 Pigs in blankets designed to be enjoyed well ahead of Christmas day are a huge trend for 2020 and Asda's range is no exception. These British pork sausages are blended with Carolina Reaper hot chillies and, for an even more fiery twist, a whole jalapeño chilli is tucked underneath the oak-smoked streaky bacon wrapper. And Asda hasn't forgotten the shoppers who go for sweet over spicy: see the new Candied Pigs in Blankets.
Bruce the Brussel Sprout Cake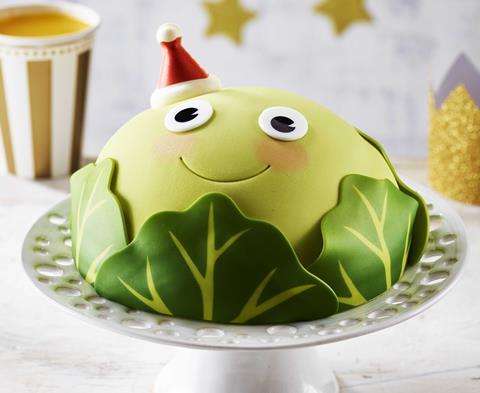 Helping to minimise grumbles about eating sprouts, Asda will be introducing the new character Bruce the Brussel Sprout across a number of sweeter categories this year, including this chocolate sponge cake and iced gingerbread biscuits.
Extra Special Beef Shin
Sous vide for nine hours, this slow-cooked beef shin will "fall off the bone" when it's dished up at the Christmas table. It comes with a red wine and redcurrant sauce and is seasoned with garlic, rosemary and thyme.
Candied Pigs in Blankets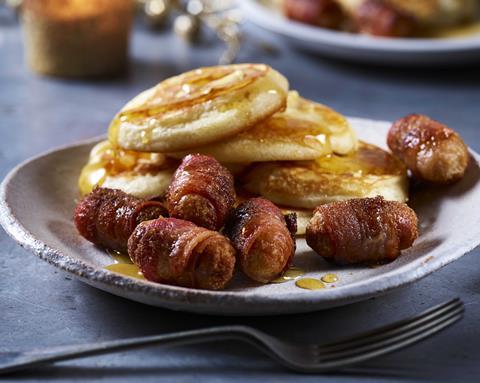 The ultimate combination of sweet and savoury, these pigs in blankets come with a sachet of spiced sugar to sprinkle over before cooking. Asda recommends combining them with pancakes and maple syrup for an indulgent Christmas breakfast.
Spiced Clementine Fudge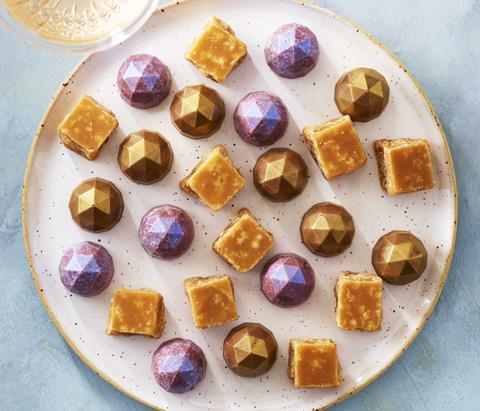 Handcrafted and batch-made in a small factory in Harrogate, this fudge is flavoured with citrus peel, cinnamon and ginger, which "tastes just like Christmas", says Asda. It's pictured here alongside new Gin and Rhubarb Gin Truffles.
Salmon Mac & Cheese Bites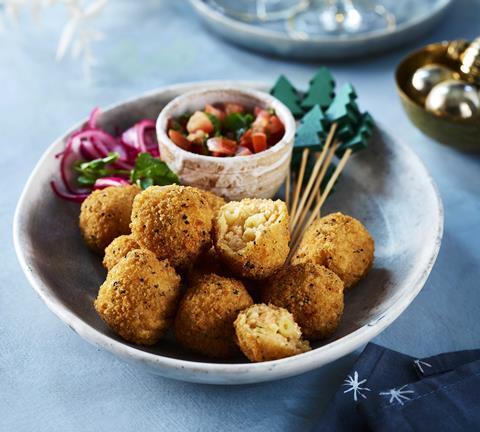 A party food twist on lobster mac & cheese, these bites are filled with smoked salmon, macaroni and Yorkshire cheese and rolled in a black pepper crumb.
Christmas Cake Truckle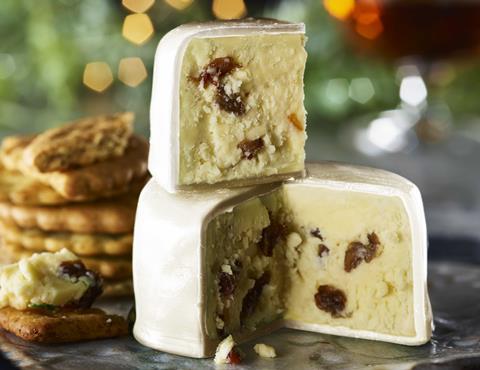 Described as "the ultimate festive hybrid", Asda has combined a handcrafted Wensleydale cheese with Courvoisier cognac and fruit cake for this festive truckle.