Even if the weather disappoints, this summer is going to be a hot one, judging by the number of spicy new lines Asda has planned for its latest range. Here's our pick of what's to come
BBQ, picnics and outdoor dining
Extra Special Flaming Carolina Reaper Pork Sausage Whirls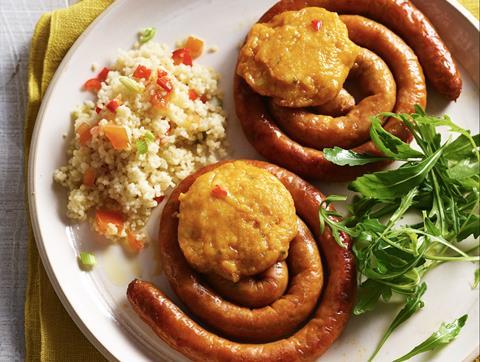 Ready to spice up the dampest of barbecues, this British pork sausage whirl is flavoured with the world's hottest Carolina Reaper chilli. They come with a chilli cheese disc to melt on top.
Plant Based Buffalo Chicken Style Wings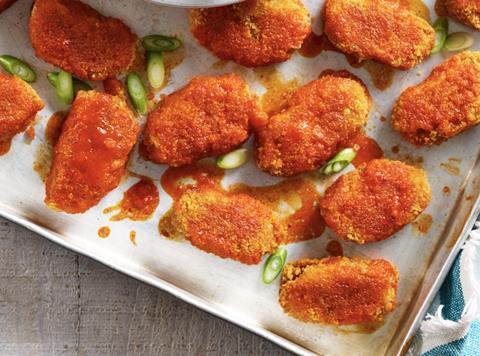 A new addition to the Asda Plant Based brand ahead of summer, these 'wings' are soya-based, coated with spicy breadcrumbs and come with buffalo sauce to dip or drizzle over the top.
Katsu Style Potato Wedges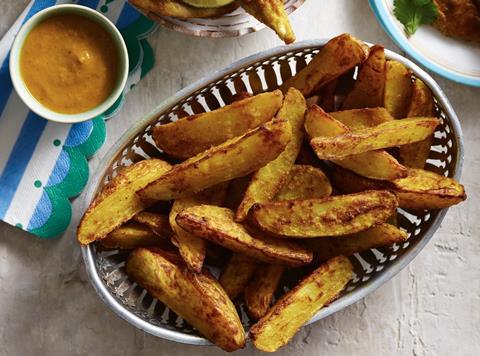 Katsu is trending across the retailers this summer and Asda's expansion on the Japanese classic brings it in as a seasoning on these skin-on potato wedges. They're launching alongside Katsu British Chicken Mini Fillets, which come with a serving of coconut curry sauce for dipping.
Spicy Wraps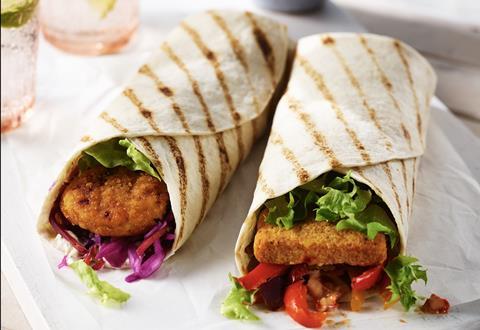 Two new additions to the Asda food to go meal deal, Hot & Spicy Chicken comes with picked slaw, lettuce and mayo and for meat-free fans the Spicy Veggie Wrap is filled with chickpea and sweet potato fritters, chargrilled peppers and onions, salsa and spicy mayo.
Simple To Cook The Fry Up' Burger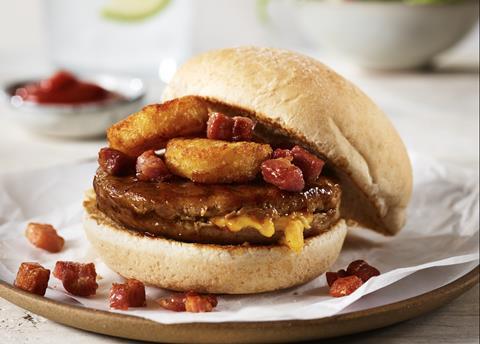 A combination that can only be described as outrageous, Asda has combined the greasy goodness of a fry-up with the equally greasy goodness of a cheeseburger. The main event is the double decker pork burger, which is stuffed with cheese, and it's topped with mini hash browns and bacon pieces. Asda recommends serving it with brown sauce.
This line is one of four new loaded burgers, the other new additions are: The Meat Feast Pizza Party Burger, which is topped with cheese, pepperoni, garlic dough balls and mozzarella sticks, The Jalapeno Stack Burger, topped with salted tortilla chips, monterey jack cheese, peppers and jalapeños and The Bacon Crunch Burger, which is topped with red onions, cheddar, chives and bacon corn crisps (all pictured top l-r).
Butcher's Selection Chilli Chicken Wing Ladder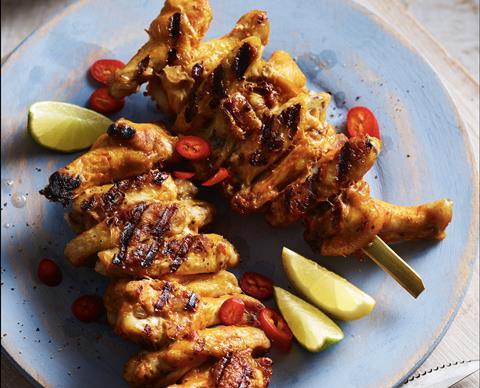 If you've ever seen the YouTube series Hot Ones, where celebs answer interview questions while eating increasingly spicy chicken wings, you'll appreciate this new line from Asda. The chicken-based endurance test begins with a fruity Scorpion Chilli infused wing, working up to the Carolina Reaper.
Treats, desserts and drinks
Ruby Chocolate and Raspberry Cake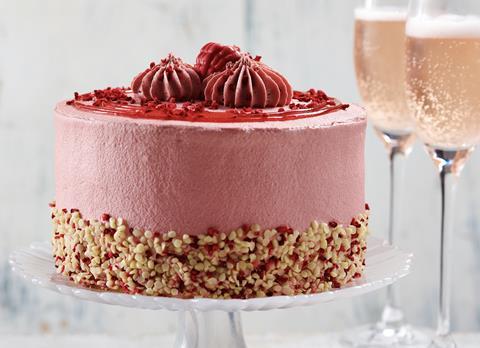 Expecting afternoon tea to be high on the outdoor gatherings agenda this year, this madeira sponge is covered in ruby chocolate frosting, freeze-dried raspberry pieces, white chocolate drops, and a raspberry jam swirl.
Vegan Ice Cream Sticks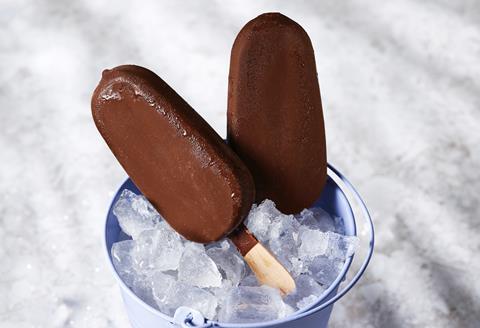 Asda's take on the vegan magnum, these dairy-free ice creams come in two flavours: Vegan Choc Classic and Silky Salted Caramel. Both are dipped in vegan chocolate.
Poop Fairy Cakes (Kit)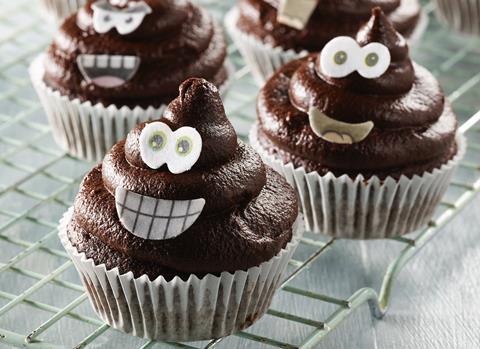 Inspired by every six-year-old's favourite emoji, this kid-friendly home baking kit comes with everything needed to make and decorate iced chocolate sponge cupcakes that look like 💩.
Extra Special Cocktails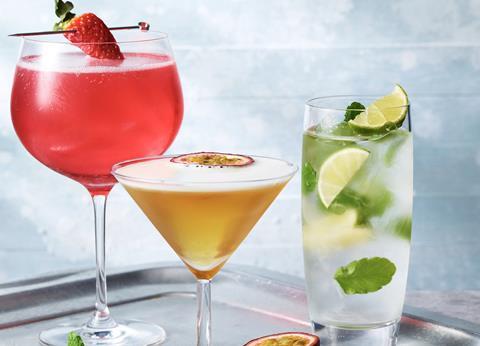 Staying out of the kitchen and maximising social time is going to be extra important at summer parties this year, so Asda is introducing three new pre-mixed cocktails: Mojito, Strawberry Daiquiri or Passionfruit Martini. All they need is a mixer for "a bar-quality serve", says the retailer.
Work in own-label? Enter your new products in The Grocer's New Own-Label Awards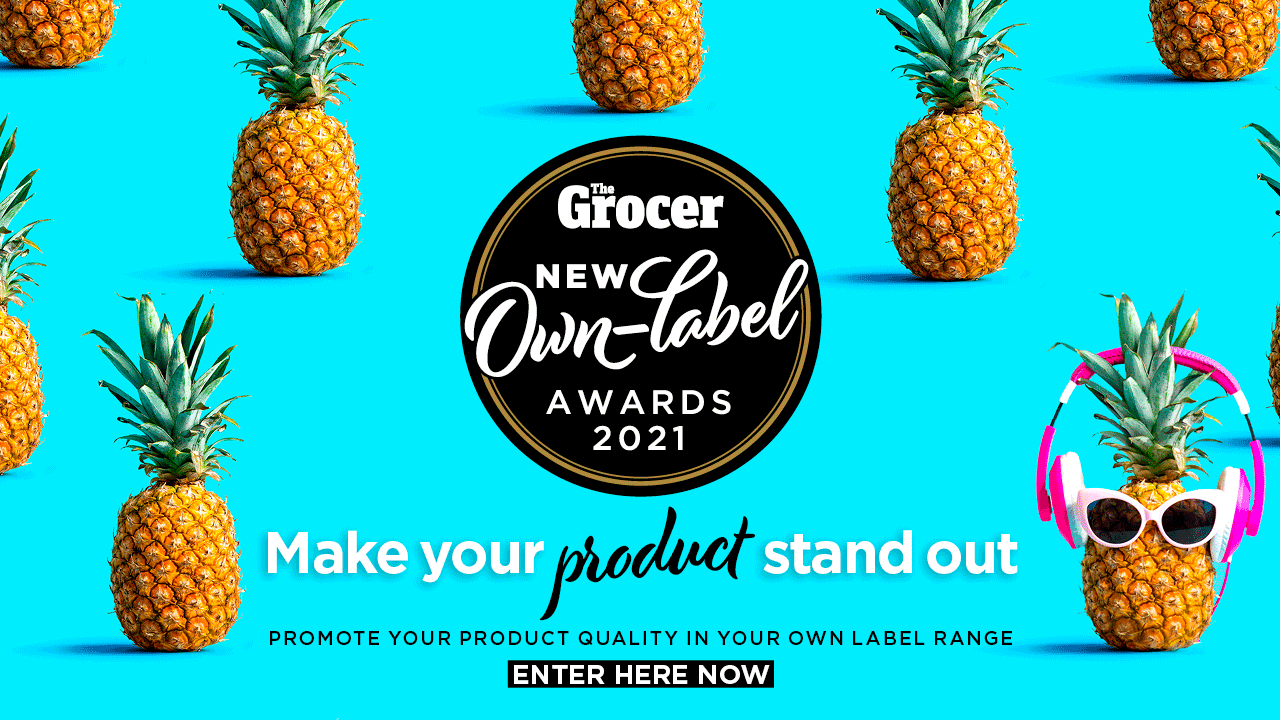 The Grocer's New Own-Label Awards is the best way to get an independent read on how your new own-brand product stacks up against other retailers and suppliers. Find out more about the awards, and how to enter them, here.


Ellis looks after the day-to-day running of thegrocer.co.uk and The Grocer's social media channels, alongside creating and co-ordinating digital content.
Ellis joined The Grocer and moved south in 2015 after working as a local news reporter in her home town of Glasgow. Ellis doesn't work on a particular patch, and you'll find her writing about a vast range of topics across the universe of food and drink, but she specialises in own-label, culinary trends and internet food culture.
Follow Ellis on Twitter: @ellishawthorne
Supermarket spring and summer ranges 2021
1

2

3

4

5

6

Currently reading

Range preview: Asda summer food and drink 2021

7

8