After a year spent distanced from family, M&S is making a big deal of Father's Day, with a host of budget-friendly sweet treats and grand gesture hampers in a bid to make dads feel special on Sunday.
These are our top picks from the range
Dad's Six Pack of Beer Whips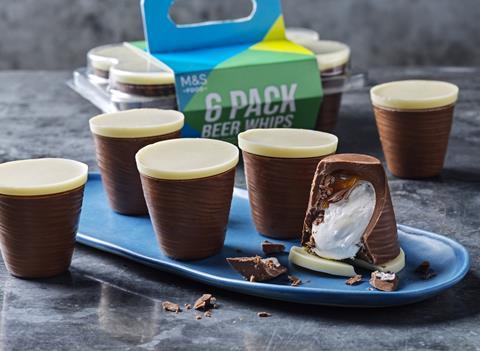 £5/200g
A twist on a traditional whip, this six-pack is of pint-imitation chocolate whips are filled with a "soft and fluffy" mallow and a layer of "gooey, boozy" beer-flavoured caramel.
Cheers Dad Beers and Snacks Hamper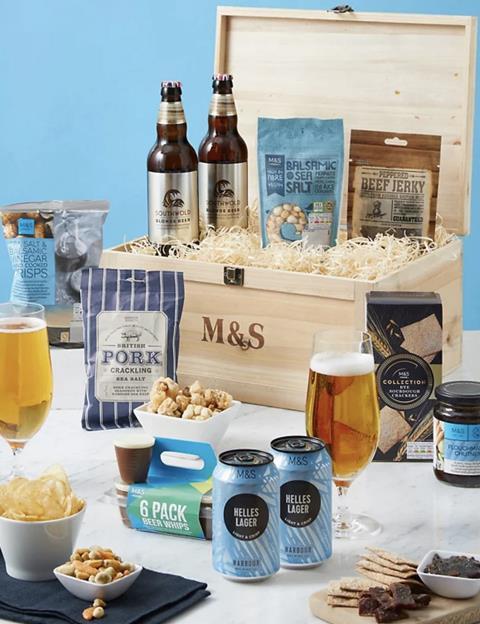 £50
There will be plenty of opportunity to raise a glass, or a can, to dad with this hamper filled with two Southwold blonde beers and two Helles lagers. They are accompanied by savoury treats, such as rye sourdough crackers, ploughman's chutney, peppered beef jerky and more. It also holds a pack of beer whip chocolates in its rustic wooden crate.
Bank of Dad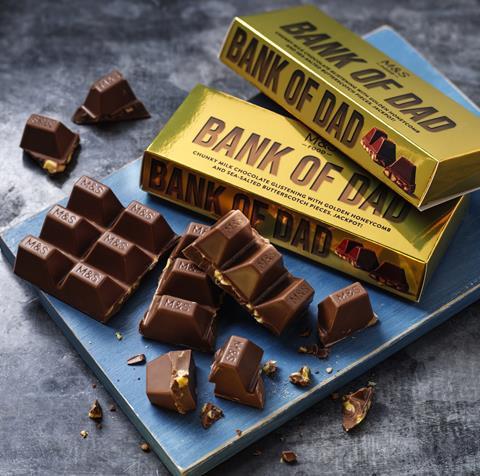 £5/250g
It may not contain a golden ticket, but it sure looks like one. Made with chunky milk chocolate glistening with golden honeycomb and sea-salted butterscotch pieces.
My Hero Colin the Caterpillar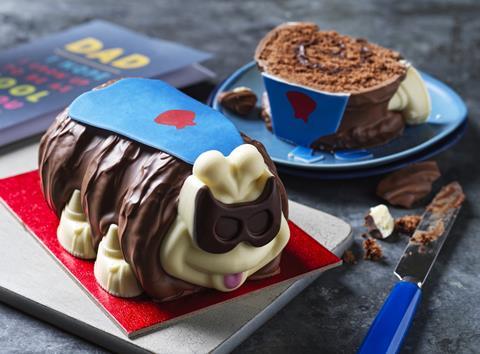 £5/350g
My Hero Colin is the newest special-edition Colin the Caterpillar – a half-size version of the standard cake. He comes complete with chocolate mask and edible cape, with the option to cut your hero their own mask from the box.
Father's Day Pork Pie Gift Selection
£30
In pride of place in this gift selection is a pork pie reading 'dad' across the pastry. Among the nostalgic accompaniments are piccalilli, pork crackling and crisps. Two bottles of Southwold blonde beer are thrown in for good measure.
Chip off the Old Block Corn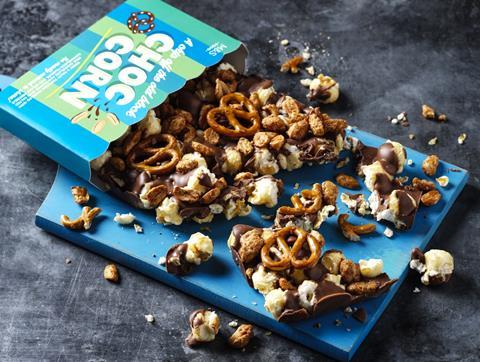 £5/205g
Sweet & salty popcorn drizzled with milk chocolate and topped with salted caramelised peanuts and salted pretzels.
Daddy of All Hampers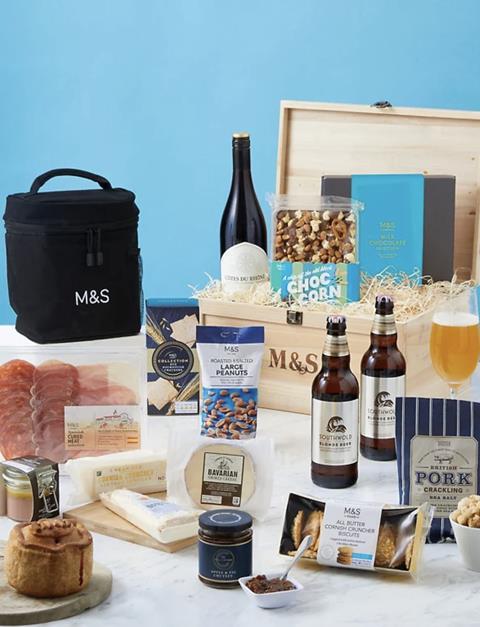 £100
A mix of the previous hampers and more, featuring a selection of cured meat, cheese, parfait and pork pie to be enjoyed with Côtes du Rhône and Southwold blonde beer.
The Big Daddy Bar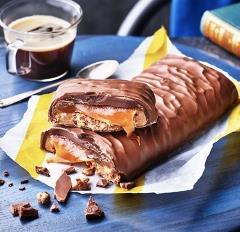 £5/300g
M&S's Big Daddy Bar is back by popular demand. A take on a Snickers, it is filled with peanut butter, roasted peanut pieces, soft caramel and coated in milk chocolate.
Whisky Warmer Gift Box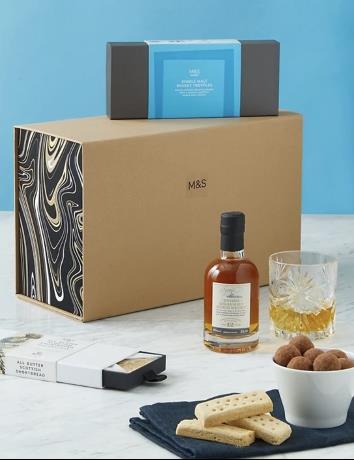 £40
For those who prefer whisky, this gift box includes Speyside whisky, all-butter Scottish shortbread and whisky truffles.
Work in own-label? Enter your new products in The Grocer's New Own-Label Awards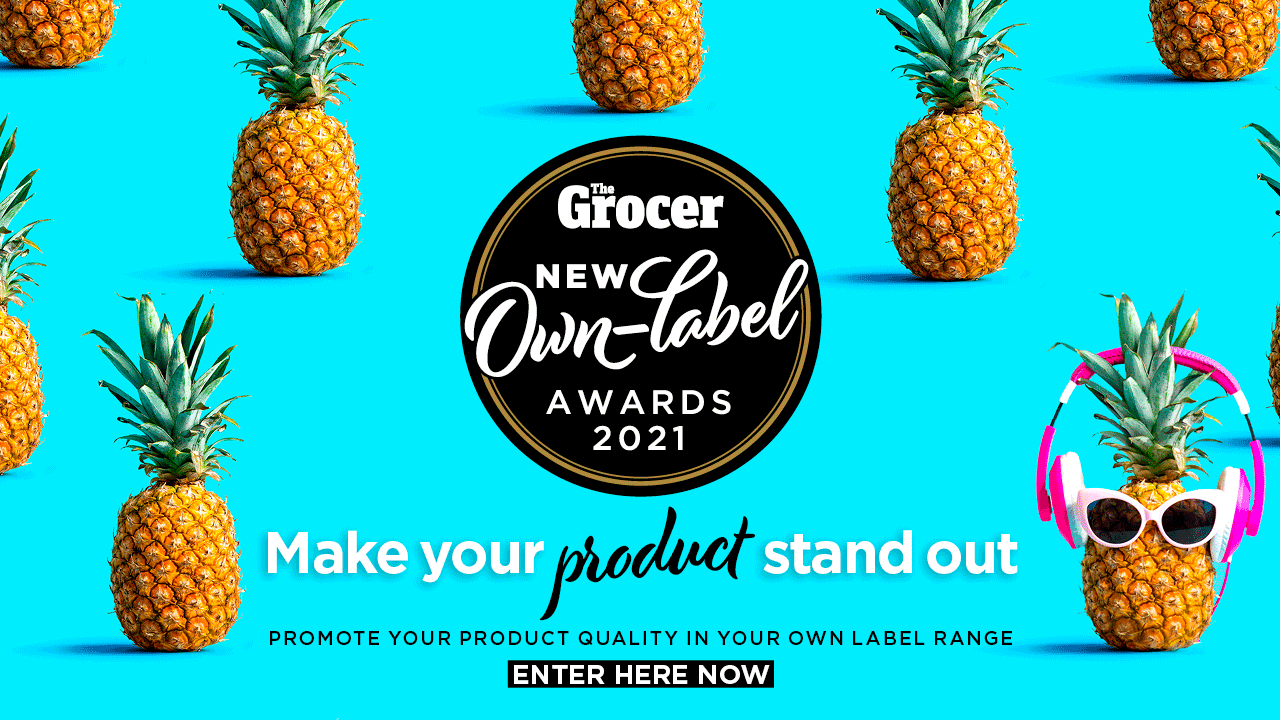 The Grocer's New Own-Label Awards is the best way to get an independent read on how your new own-brand product stacks up against other retailers and suppliers. Find out more about the awards, and how to enter them, here.