Summery weather has finally arrived. Between that and the impending removal of Covid-19 restrictions, there should be plenty of things to toast this summer. To celebrate a return to normality, Sainsbury's has launched host of new options in the booze aisle, including new cider and gin flavours, ale and a selection of light summer wines
Taste the Difference Lemon & Raspberry Cider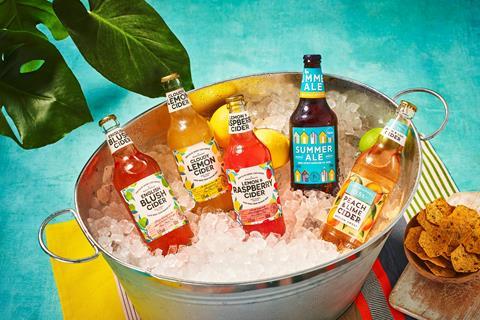 £2
This blend of raspberry, lemon and lime flavours delivers a "burst of zest, with a tart edge", says Sainsbury's. The "sweet but tangy" cider has a citrus aroma that offers a fresh twist among aisles of fruity ciders. It's joined on shelves by a Taste the Difference Cloudy Lemon Cider (rsp: £2), once the domain of topfruit and berries, Sainsbury's has banked on the citrus cider trend this summer, in a bid to "stimulate the senses" and create a cider line that pairs well with food. The clean and crisp taste of this cloudy lemon cider is designed to accompany delicate seafoods.
La Terrasse Sparkling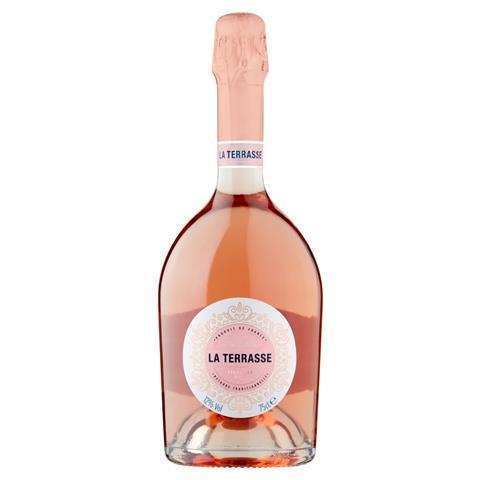 £14
Made with grapes from the south of France by winemaker Jean-Claude Mas, this sparkling rosé features notes of wild strawberry with a "crisp, fruity finish", says the retailer. It pairs with sushi, white meats or spicy dishes.
Taste the Difference Blackfriars Corsican Lemon Gin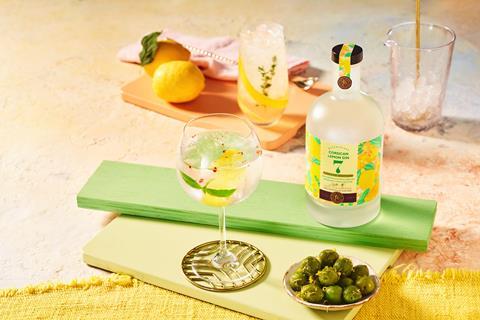 £16
Blackfriars Corsican Lemon Gin combines Corsican lemon with a hint of Mediterranean thyme and seven botanicals, including bitter orange, coriander, iris and angelica.
By Sainsbury's Peach & Lime Low-Alcohol Cider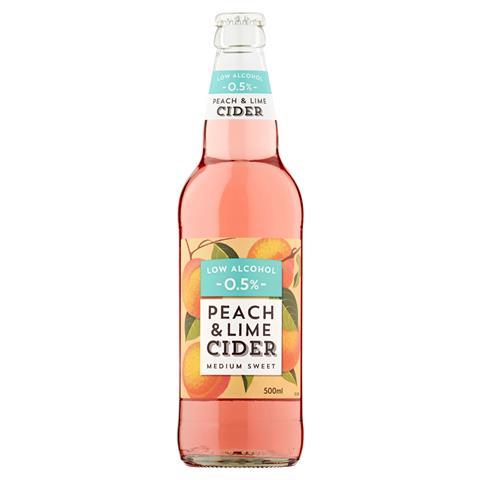 £1.30
This BBQ and picnic-ready cider hops on the low-alcohol trend at a time when the category is booming.
Taste the Difference Prosecco Rosé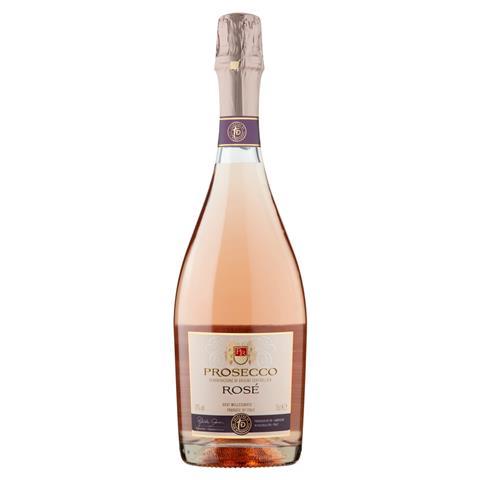 £10
Looking at the world through rosé tinted glasses? Pink drinks are in at Sainsbury's this summer, exemplified by its Taste the Difference Prosecco Rosé from the Veneto region of north-east Italy where the traditional white glera grape is given mixed with pinot nero to create its pink hue.
Taste the Difference Awatere Valley Pinot Noir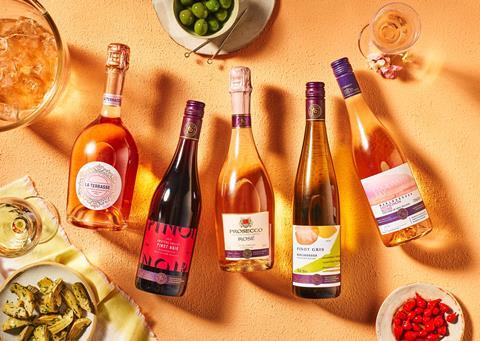 £12
This red wine features red cherry and juicy redcurrant notes, making for the a perfect accompaniment for roast pork or stuffed mushrooms, says Sainsbury's.
Taste the Difference Marlborough Pinot Gris
£9
A New Zealand white, with "tropical notes and generous stone fruit flavours", says the retailer. It is intended to sit alongside spicy dishes, salads and seafood.
Taste the Difference Summer Ale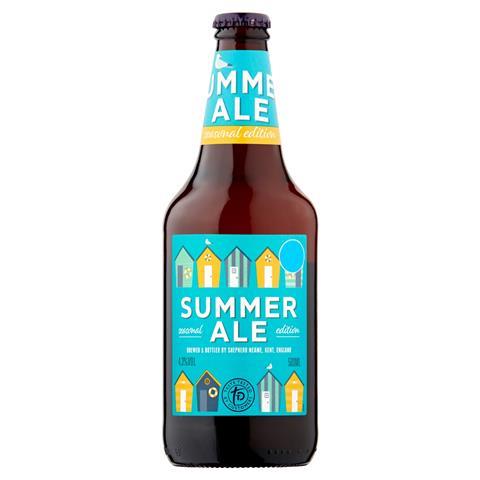 £1.70
The Taste the Difference Summer Ale is brewed using English malting barleys and mineral water. It has citrus pine notes stemming from the addition of Centennial and Saaz hops.
Taste the Difference Coolwater Bay Sauvignon Blush
£8
Another BBQ-ready pink wine, Sainsbury's suggests pairing this New Zealand sauvignon rosé with salad or barbecued seafood.
Taste the Difference English Blush Cider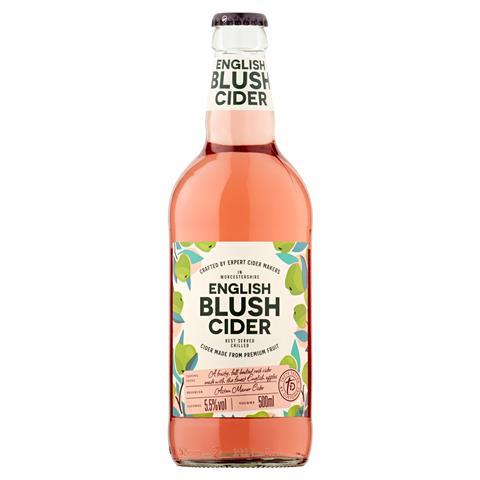 £2
For the non-traditionalists, a cider featuring undertones of rosé. It is made with English culinary apples including Red Falstaff and Katy varieties.
Work in own-label? Enter your new products in The Grocer's New Own-Label Awards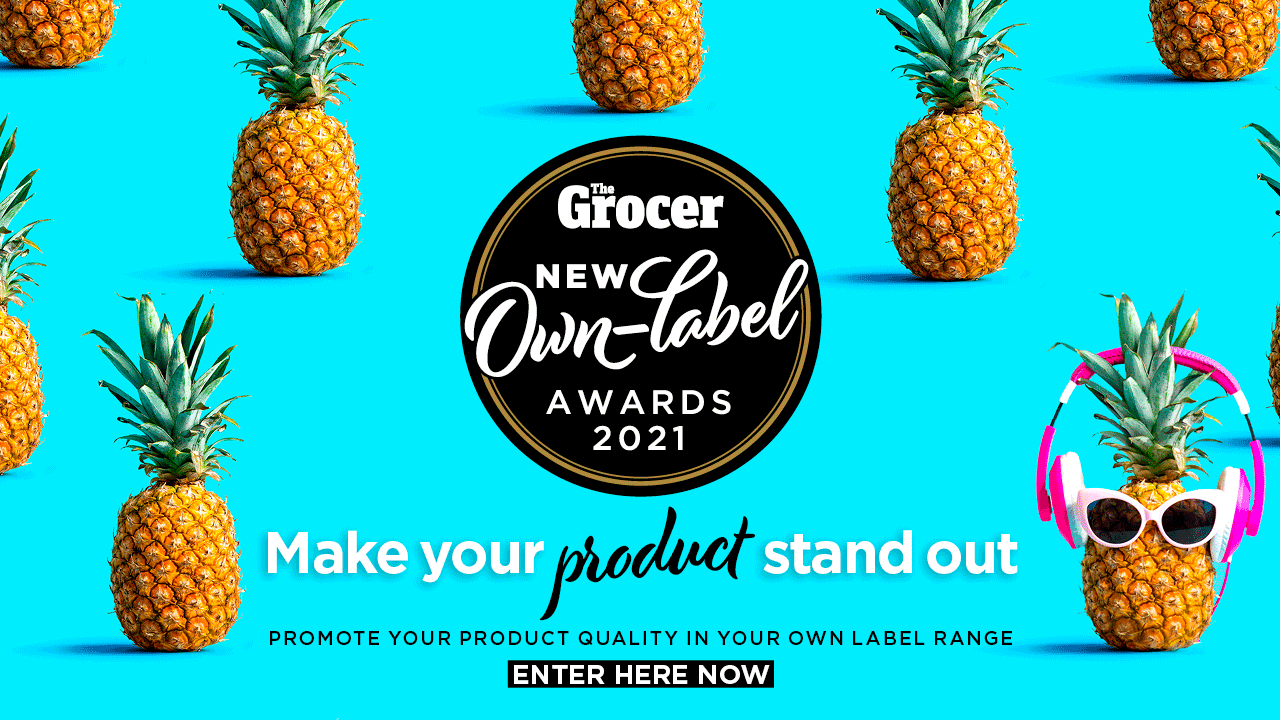 The Grocer's New Own-Label Awards is the best way to get an independent read on how your new own-brand product stacks up against other retailers and suppliers. Find out more about the awards, and how to enter them, here .