From marinating the spiciest wings to grilling the sauciest ribs, American 'pitmasters' take barbecuing so seriously that it has led to week-long festivals and reality TV shows. That's where Tesco has drawn inspiration for its latest own-label brand Fire Pit, which aims to make it easy for Brits to release their inner grill-seeker. Here's our pick of the range
Chicken and Maple Hot Dog Sausages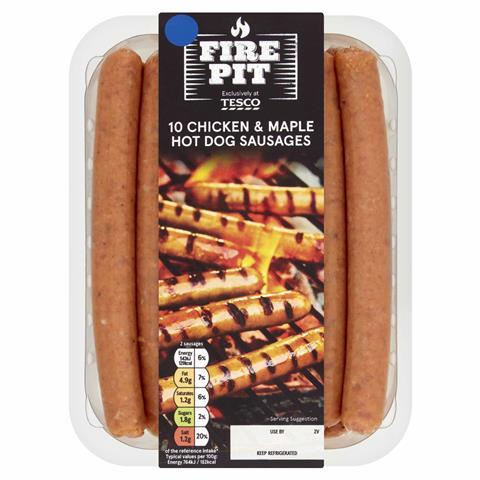 £3
These hot dog-style sausages are made with chicken thighs and flavoured with classic North American barbecue flavours: maple, smoked salt, chilli and paprika.
Truffle Flavour Mayo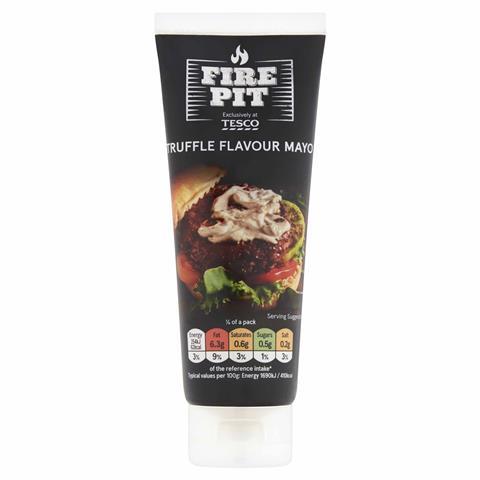 £1
"Perfect for chargrilled steaks," says Tesco, this black truffle flavoured mayo is made with porcini mushroom powder.
Spanish Chorizo Sausages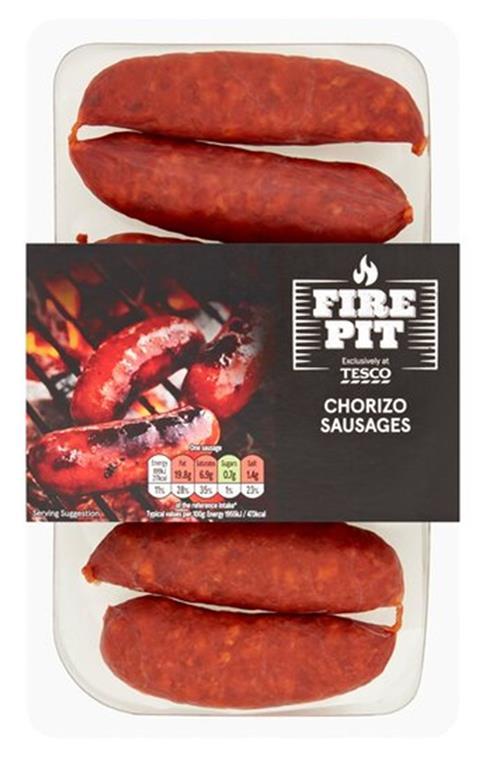 £4
Among the Americana, Tesco has still managed to cater to Brits' love of chorizo. These cured sausages are medium-sized and come in a pack of six, ready to pop on the grill.
Chilli & Lime Salmon Kebabs
£4
A lighter option among the traditional barbecue meat feast, this pack of four skinless salmon fillets is marinated with sweet chilli and lime for a spicy, sweet and sour flavour.
'The Hot One' Sauce
£1
One of three new marinade packs hitting Tesco shelves for summer, The Hot One brings heat to red meat with habanero chillies and lime, The Sweet One is teriyaki flavoured with soy, ginger purée and honey for lamb and veggies, and The Smoky One marries chipotle and red peppers for flavouring chicken.
Hickory BBQ Pork Kebabs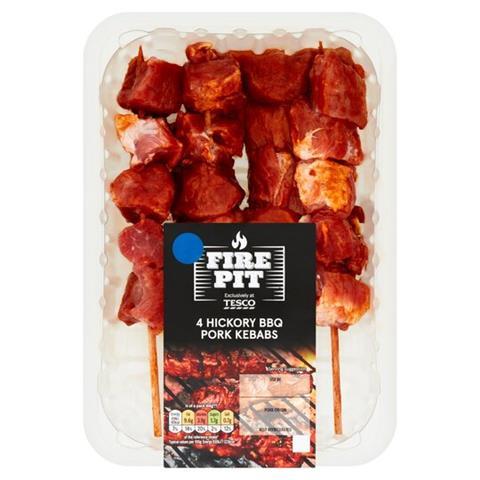 £4
No BBQ range can be complete without hickory. These pork shoulder chunks are marinated in smoked salt, garlic and tomato, on sticks for easy, garden party grabbing.
Burger Sauce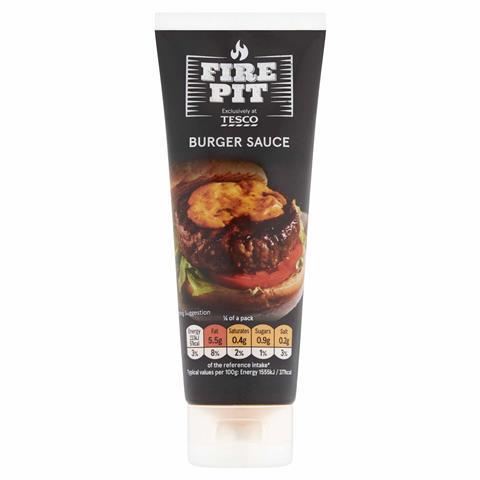 £1
A cupboard staple in the US, Tesco's take on the classic burger sauce combines gherkins, dill and mustard, resulting in a creamy topping for, well, burgers.
Lamb Burgers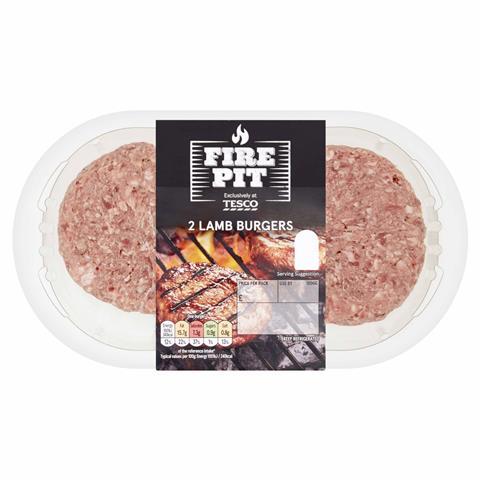 £3
Offering something slightly different to the usual sea of beefburgers at a barbie, these lamb burgers are simply seasoned with salt, onion and pepper.
Work in own-label? Enter your new products in The Grocer's New Own-Label Awards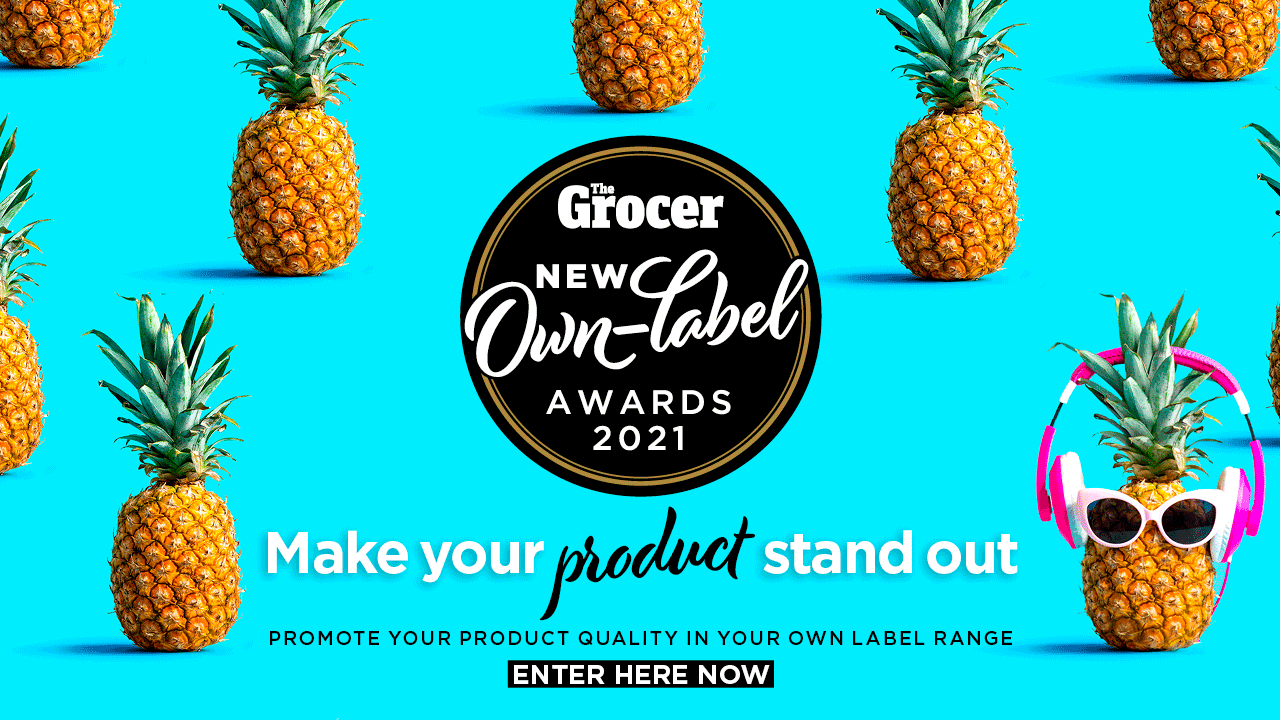 The Grocer's New Own-Label Awards is the best way to get an independent read on how your new own-brand product stacks up against other retailers and suppliers. Find out more about the awards, and how to enter them, here.
Supermarket spring and summer ranges 2021
1

2

3

4

Currently reading

Range preview: Tesco Fire Pit BBQ range 2021

5

6

7

8