There's plenty to talk about with the Waitrose Christmas range this year. From chocolate candles to beetroot purple pastry, the retailer has made the most of the unexpected to create a conversation-starting festive feast. Here's our pick of the range.
Heston from Waitrose Chocolate Candles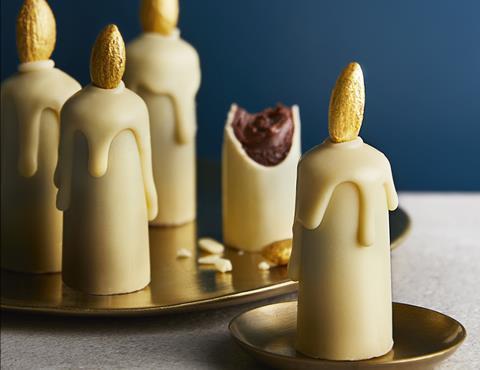 Rsp: £9
No wax in sight, these drippy hand decorated candles are made with a white chocolate shell, stuffed with a soft mandarin Buck's Fizz milk chocolate ganache. They come in a pack of five.
Cheese Nougat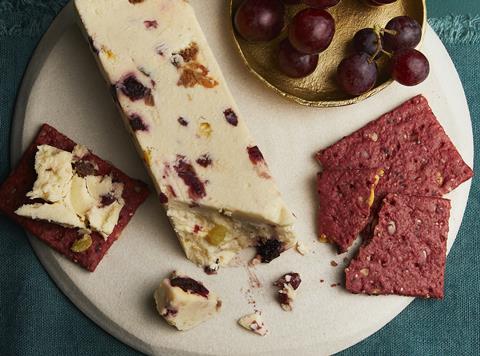 Rsp: £3
A dead ringer for a bar of chewy nougat, this Wensleydale cheese is dotted with Madeira-soaked raisins and berries.
Raspberry & Vanilla Panna Cotta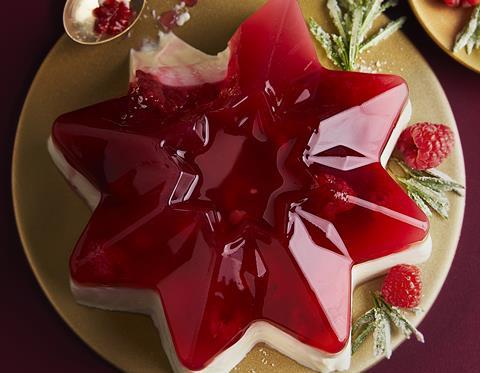 Rsp: £7.50
"A festive dessert to treasure," according to Waitrose, this classic panna cotta is topped with a jelly star studded with raspberries.
Cider Cured Ham with Apple & Bay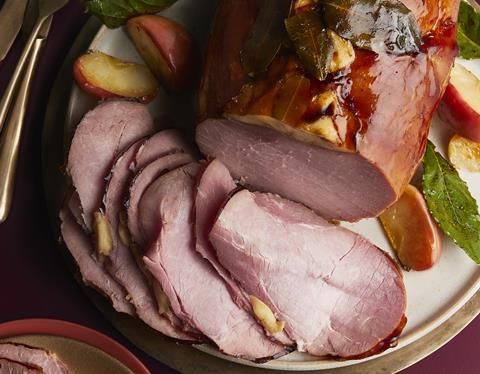 Rsp: £25
Serving 10 to 12 people, this prime pork topside is covered in an apple glaze and hand-decorated with apple rings and bay leaves.
Heston from Waitrose The Night Before Christmas Mince Pies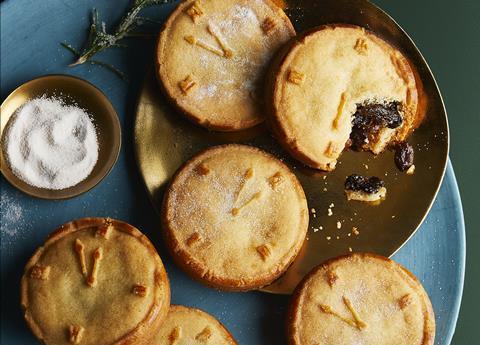 Rsp: £3.50/six
Can't wait until Christmas morning? These mince pies have a ticking clock baked into the top to kick off the countdown. To keep Rudolph happy, the shortcrust pastry is made with carrot and caraway shortcrust pastry and for Santa, the vine-fruit mincemeat is laced with cream sherry. There's also a smoke-flavoured sugar sprinkle for over the top which melts if they're warmed up.
Smoked Salmon Tarts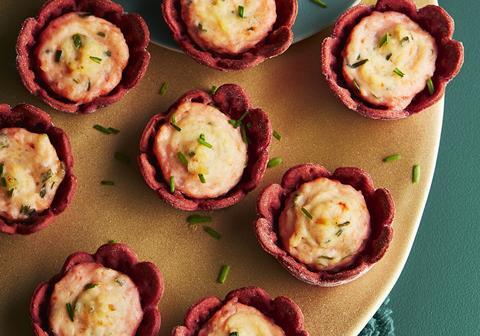 Rsp: £6
Beetroot is used in this canapé to give the scalloped pastry case a purple hue. They're filled with smoked salmon, lemon and crème fraîche and come in a pack of 10.
Pork and 'Nduja Croquettes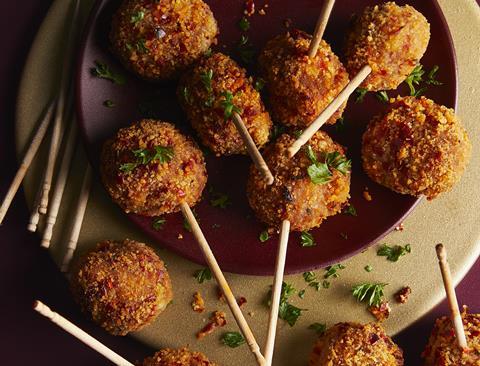 Rsp: £6
Bringing some Italian warmth to Christmas parties, these spicy croquettes come in a pack of 10 and are made with pork, 'nduja sausage and red pepper flakes.
The Best of Both Free Range Turkey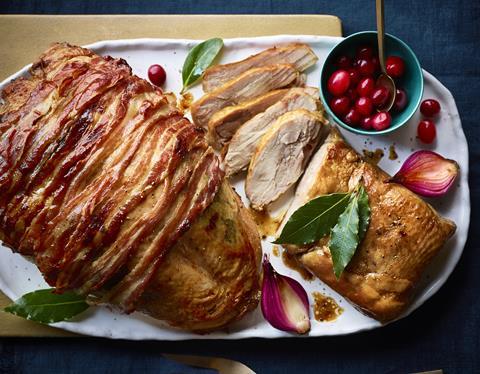 Rsp: £65
Bringing the white breast meat crown and dark meat thighs together in one pack, this new product ensures families have one less thing to argue about this Christmas. It serves 12 and comes with stuffing and juices that can be used to make a gravy.
Winter Alpine Cake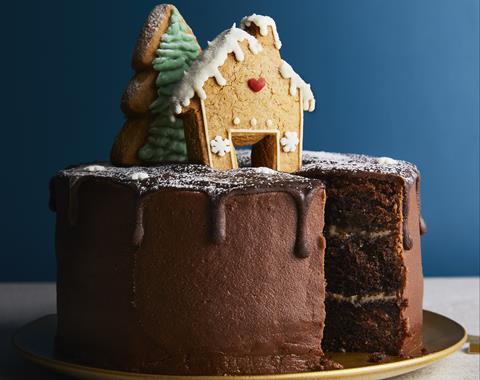 Rsp: £15
This wintery chocolate sponge is covered with warming spiced ginger buttercream and a dripping chocolate glaze, and is topped with a decorated gingerbread cottage and tree.