There are some big questions hanging over Easter this year, and it's not just "is the Easter bunny real?". In the midst of the uncertainty, Waitrose has launched a range of new goodies it hopes will delight shoppers, even it's a quieter affair than they had hoped for. Here's our pick of the range
Heston Mocha Coffee Hot Cross Buns
£1.70/two-pack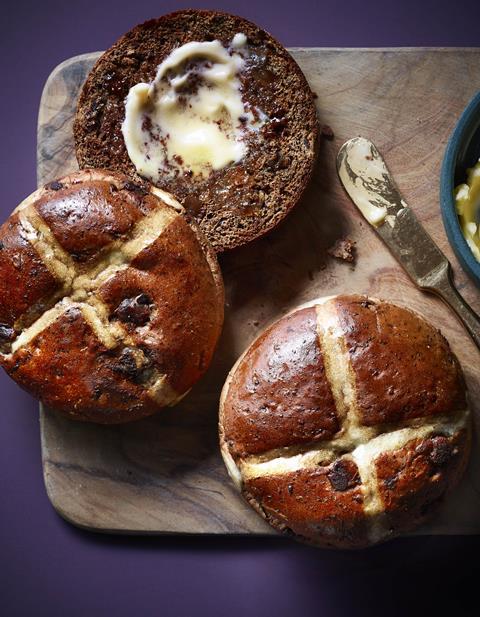 Hot off the Heston range, these buns are made of brioche dough combined with dates, chunks of chocolate, plump sultanas and, of course, coffee.
Chocolate Pomegranate
£3/45g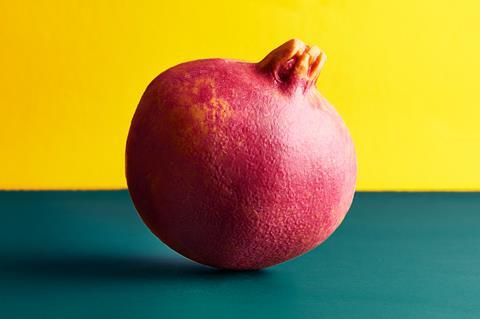 The chocolate lemon launched last year went down a treat, so Waitrose has decided to expand its chocolate fruit bowl with a pomegranate. "Sweet, sharp and fruity", the pom is made with caramelised white chocolate with a pomegranate flavour.
No.1 Hidden Truffles Chocolate Easter Egg
£10/220g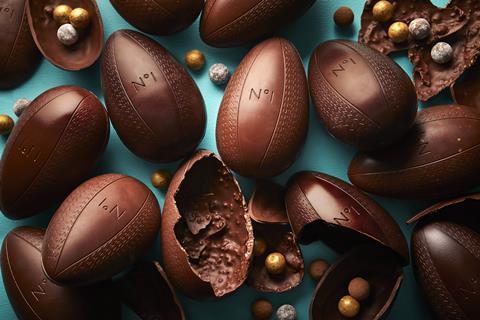 There are three variants of this single-origin cocoa chocolate egg heading to Waitrose: Milk Chocolate is made with 49% cocoa milk chocolate and comes with four No.1 Champagne Truffles, Dark Chocolate is made with 65% cocoa dark chocolate and comes with four No.1 Dark Chocolate Truffles and Nutty Milk is made with 49% cocoa milk chocolate with fleur de sel and almonds and comes with four No.1 Salted Caramel Truffles.
Bunny Half-eggs
£3/50g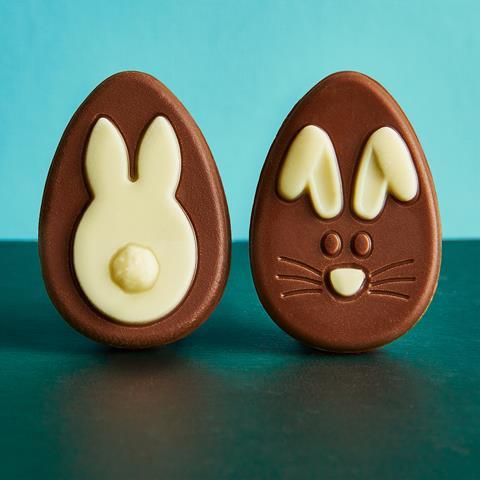 These bunnies get even sweeter when you realise they're filled with chocolate ganache. Waitrose says these half-eggs are "ideal for Easter hunts in the garden".
White Chocolate Squiggle Egg
£7/185g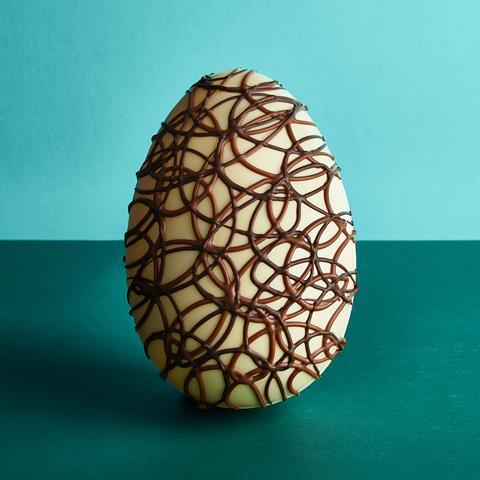 This artistic white chocolate egg is hand-decorated by expert chocolatiers in Ireland, making each one unique and "using only the finest ingredients".
Milk Chocolate Hen
£5/135g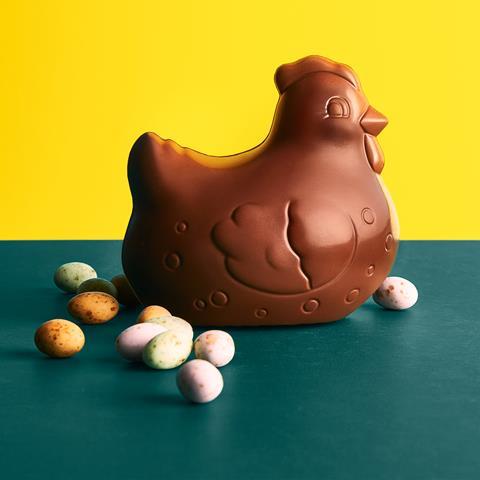 "The star of any Easter table", says Waitrose, this hollow chocolate hen comes with mini speckled eggs to sit amongst.
Supermarket Easter ranges 2021
1

2

3

4

5

Currently reading

Range preview: Waitrose Easter 2021