From banoffee-filled realistic hen eggs to a white chocolate replica of a lemon, Waitrose has got its eye on aesthetics for Easter 2020. Here's our pick of the range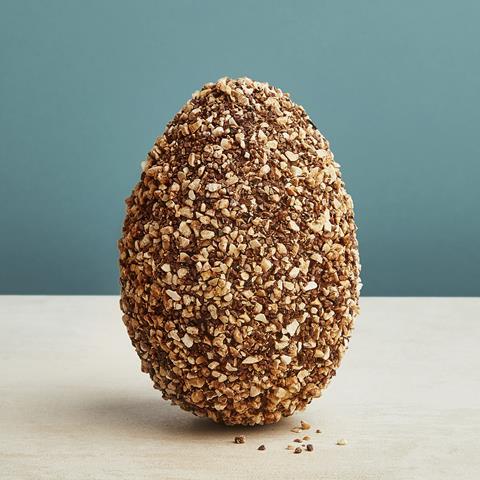 No.1 Gloriously Nutty Egg
Rsp: £9/200g
It doesn't look too dissimilar to a Ferrero Rocher but, instead of hazelnuts, this single-origin chocolate egg is rolled in crunchy roasted almonds and cocoa nibs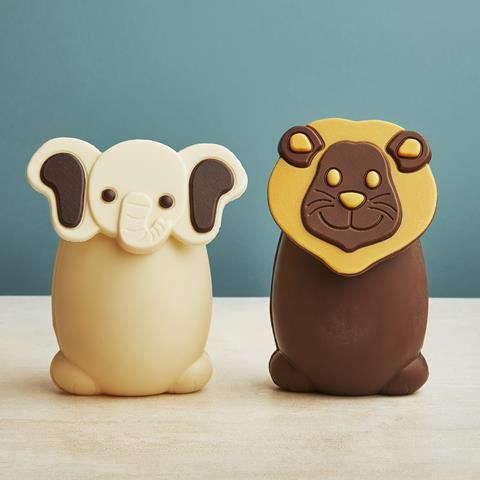 Chocolate Animals
Rsp: £6/120g
This cheerful pair, a white chocolate elephant and milk chocolate lion, are also joining the Waitrose Easter range this year.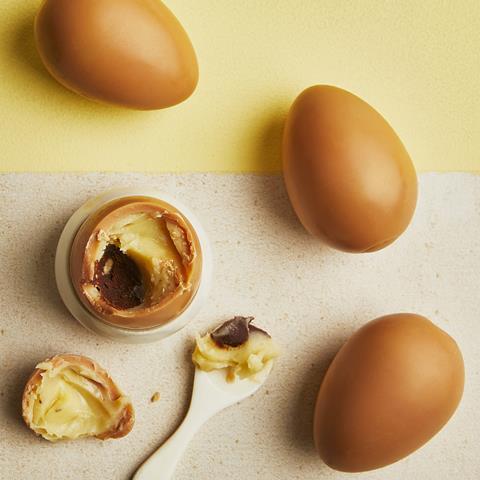 Eggstraordinary Chocolate Hen's Eggs
Rsp: £6/150g
These hen eggs are so realistic you could almost boil them, but they're made of white chocolate and filled with fresh banana purée and dark chocolate caramel ganache, so we suggest you don't.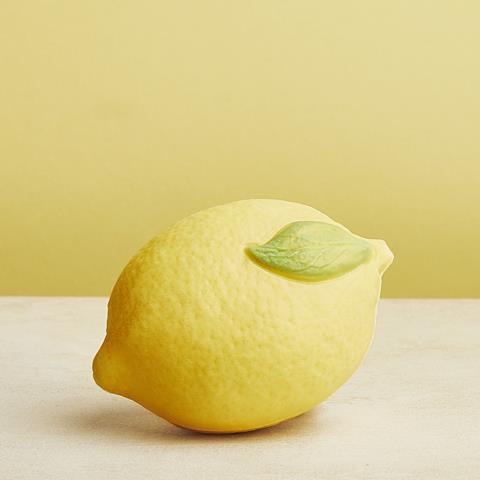 Spring Lemon
Rsp: £3/45g
Not satisfied with just one chocolate fruit, the incredibly popular avocado will be joined by a spring lemon in the Waitrose Easter fruit bowl this year. The retailer says this citrusy treat is "almost indistinguishable from the real thing". It's made with white chocolate swirled with, you guessed it, zesty lemon.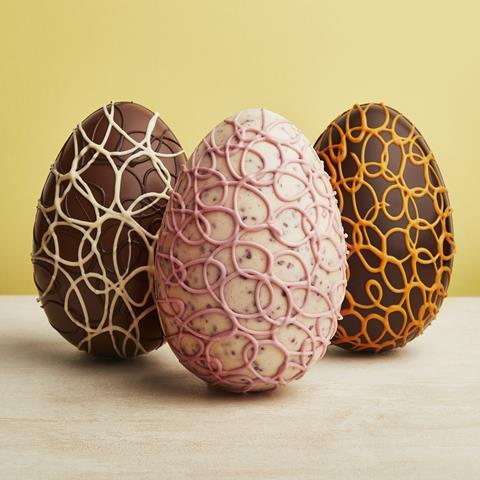 Squiggle Eggs
Rsp: £7/165g-190g
Hand-decorated, these eye-catching eggs will be available in three flavours: Dark Chocolate and Orange (165g), Milk Chocolate with Salted Caramel (190g), and White Chocolate with Raspberry (185g).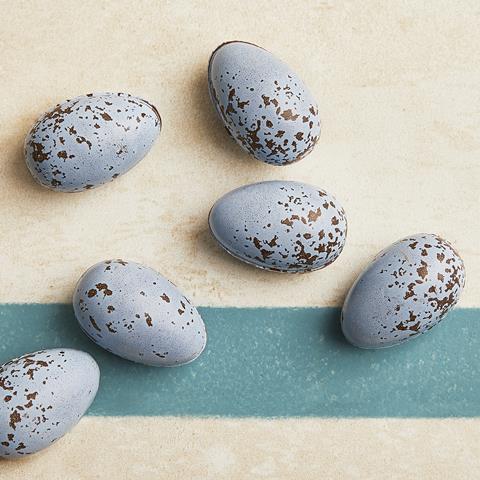 Eggstraordinary Speckled Eggs
Rsp: £6/88g
These blue speckled mini eggs have a crisp coating and are filled with fleur de sel caramel.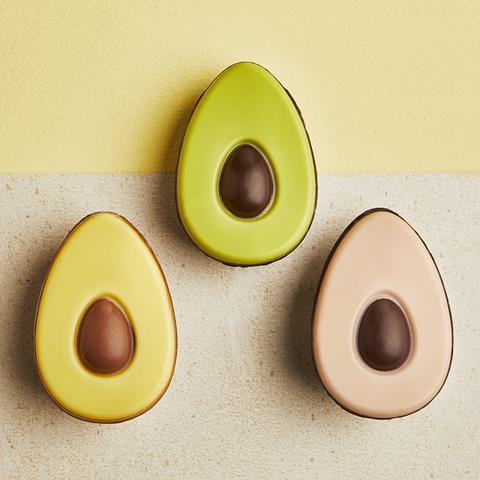 Baby Chocolate Avocado Trio
Rsp: £5/75g
Waitrose continues to expand on the smash hit chocolate avocado it released for Easter a few years ago. The latest update is a trio of ganache-filled baby avocados in the original milk chocolate alongside two new fruity flavours – raspberry and passion fruit.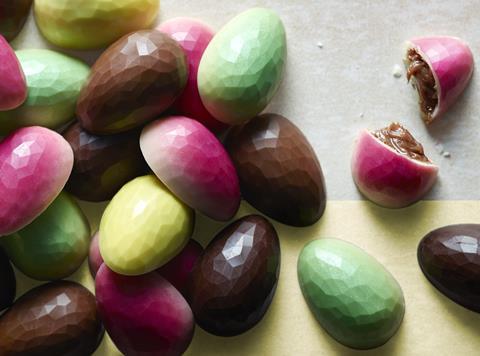 No.1 Easter Chocolate Edition
Rsp: £12/135g
This selection of egg-shaped chocolates includes five fillings: Coffee Hazelnut Praline in milk chocolate, Almond Praline in dark chocolate, Cherry Blossom milk chocolate ganache in a white chocolate pink shell, Lemon & Persian Lime in a white chocolate green shell and Madagascan Vanilla milk chocolate ganache in a white chocolate yellow shell.
Supermarket Easter ranges 2020
1

2

3

4

5

6

Currently reading

Range preview: Waitrose Easter Eggs 2020