Yotam Ottolenghi has a lot to answer for. The chef's cookbooks started a revolution in kitchen cupboards across the nation, where ingredients like sumac, Aleppo chilli flakes and pomegranate molasses are now permanent residents. Now Waitrose has launched its first-ever combined range with John Lewis to help shoppers put on the ultimate mezze feast packed with flavours from the Levant. Here's our pick of what's new
Shakshuka Egg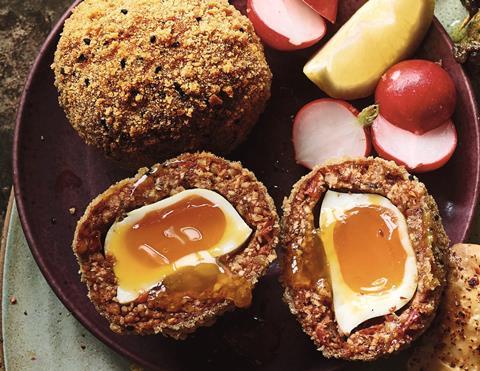 A Middle Eastern take on a scotch egg, this snack surrounds a soft poached egg with spiced tomato, pepper and bulgur so it's vegetarian-friendly.
Chargrilled Chicken with Fruity Saffron Sauce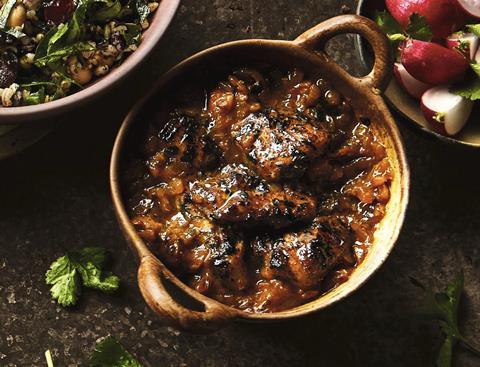 Honey, saffron and sumac flavour this chargrilled chicken dish, which Waitrose recommends serving hot as a starter.
Spiced Lamb Pastries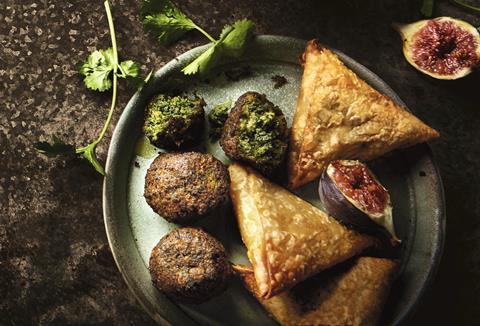 Inspired by Lebanese fatayer, these pastries are filled with spiced lamb and pomegranate molasses and can be eaten as a snack or as part of a mezze table.
Houmous with Chickpeas and Spicy Zhoug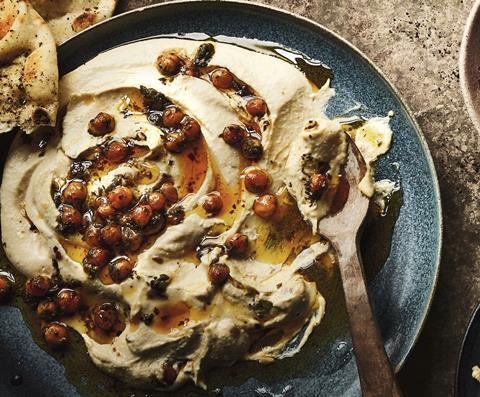 It couldn't be a Levantine range without a healthy serving of zhoug. This "velvety" houmous is topped with spice-roasted chickpeas and a drizzle of the spicy herb paste.
Beetroot, Yogurt & Sumac Dip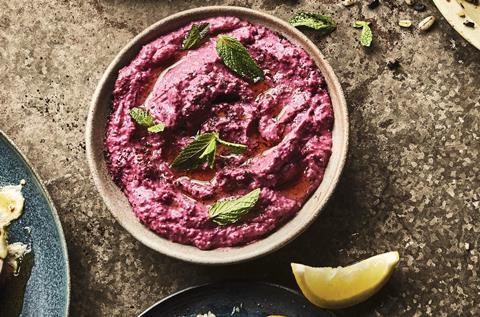 This dip brings a pop of colour to the mezze table. It's a medley of Middle Eastern flavours, says Waitrose, combining pickled, roasted and raw beetroot and spiced with sumac, cumin, cardamom and coriander. It can be used as a dip for bread or as accompaniment to kebabs, grilled meat or fish.
Halloumi Filo Pastries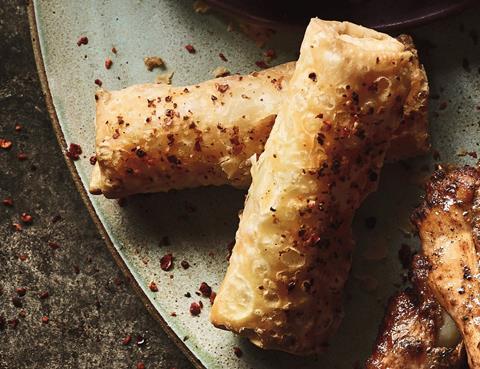 Sigara böreği, or "cheese rolls" are a popular snack in the Middle East. Waitrose's interpretation fills the filo with halloumi, mint and lemon with an Aleppo chilli flake topping.
Freekeh, Black Rice and Chickpeas in a Sumac Dressing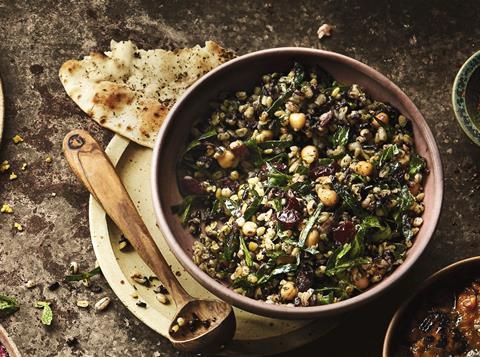 Freekeh, a green wheat with a nutty flavour, is the star of this hot or cold salad, alongside chickpeas and black rice, seasoned with cinnamon and sumac.
Sumac Chicken & Fruity Couscous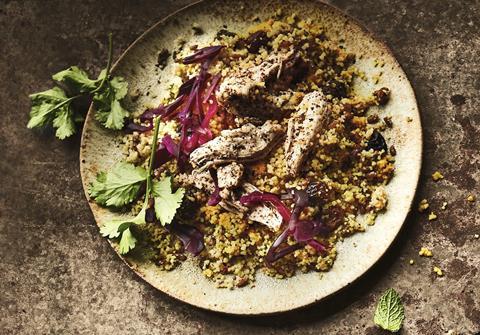 The second salad in the range, this couscous-based dish features sumac chicken, pickled red cabbage and comes with a turmeric and chickpea dip.
Work in own-label? Enter your new products in The Grocer's New Own-Label Awards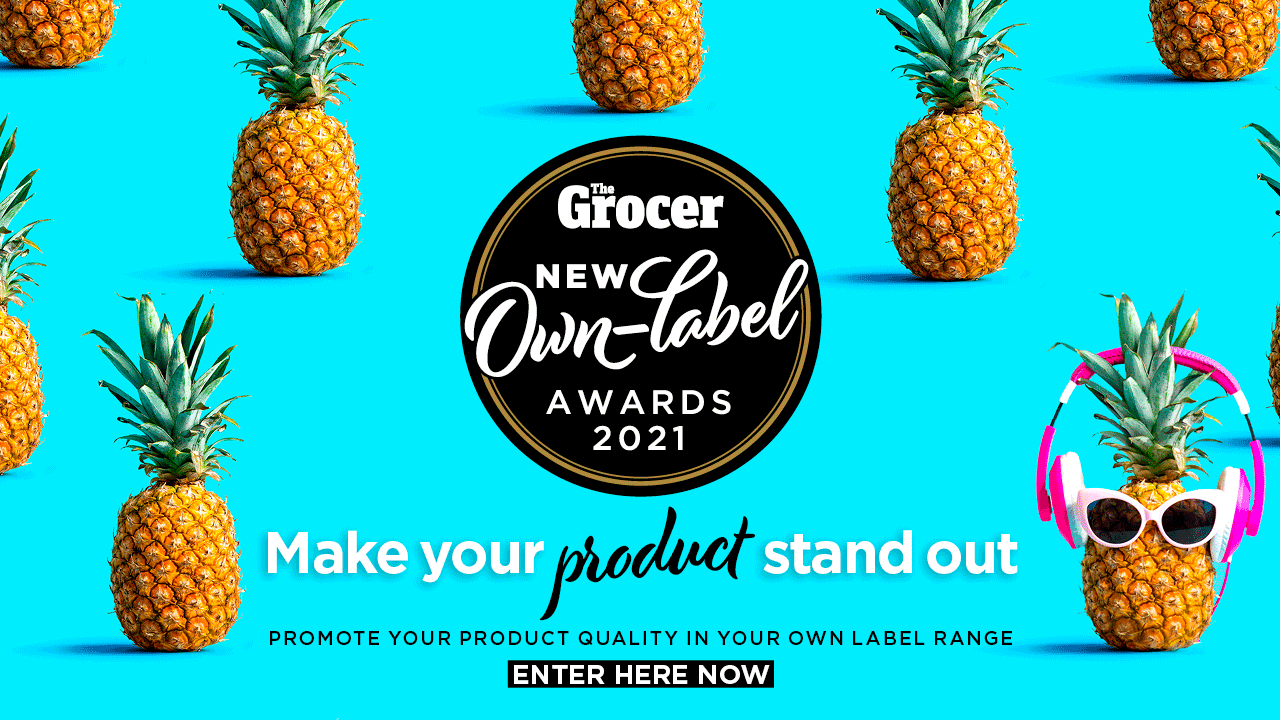 The Grocer's New Own-Label Awards is the best way to get an independent read on how your new own-brand product stacks up against other retailers and suppliers. Find out more about the awards, and how to enter them, here.


Ellis looks after the day-to-day running of thegrocer.co.uk and The Grocer's social media channels, alongside creating and co-ordinating digital content.
Ellis joined The Grocer and moved south in 2015 after working as a local news reporter in her home town of Glasgow. Ellis doesn't work on a particular patch, and you'll find her writing about a vast range of topics across the universe of food and drink, but she specialises in own-label, culinary trends and internet food culture.
Follow Ellis on Twitter: @ellishawthorne