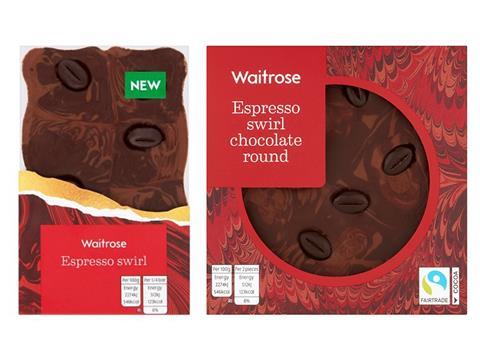 Waitrose has launched a new range of loaded sharing chocolate bars to replace the range which landed them in a legal dispute with Hotel Chocolat.
The luxury own-label bars have been changed to a circular design from the original curvy slab - the signature shape of the Hotel Chocolat range which was registered with the EU Intellectual Property Office.
Hotel Chocolat co-founder Angus Thirlwall accused Waitrose of "crossing the line" with its design when it was unveiled in spring last year and said he would be considering taking legal action against them.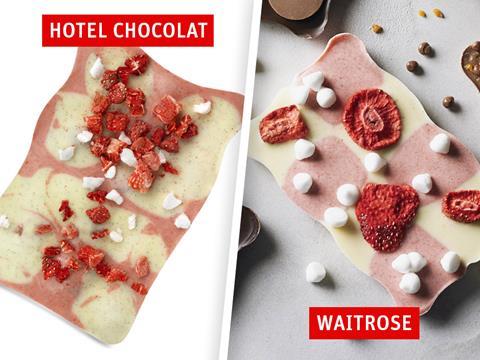 The upmarket chocolatier claimed victory in the dispute with Waitrose one month later when the grocer backed down and agreed to stop manufacturing the product even though it was "confident" that it hadn't infringed the design, according to a spokesman.
The new six-strong range landed in stores this month includes some original flavours which were available in the slab format alongside two new variants.
The new range (rsp:£2.99/90g) includes: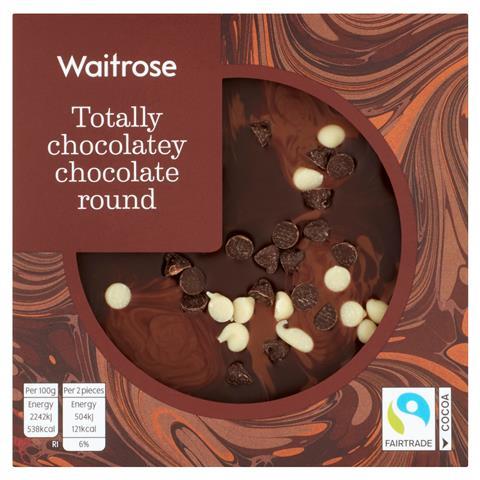 Totally Chocolatey marbled milk and dark chocolate with dark and white chocolate chips, a replacement for the Totally Chocolate slab which also blended milk and dark chocolate but was topped with white and milk chocolate buttons.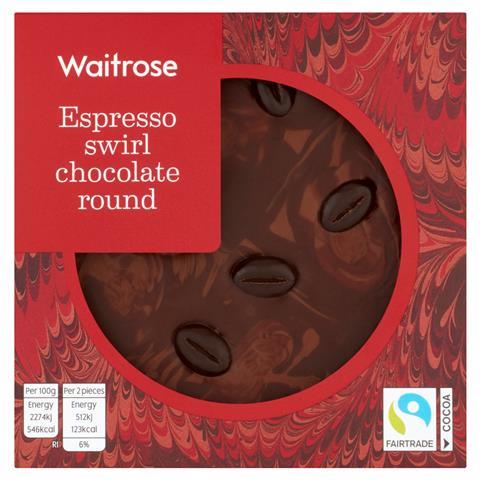 Espresso Swirl has returned with the same blend of marbled milk and dark chocolate with hazelnut praline and coffee, topped with chocolate mocha beans.
Berry Meringue replaces the Eton Mess slab (pictured above) and is made to a similar recipe of white chocolate blended with freeze dried strawberry powder, topped with mini meringues and raspberry pieces.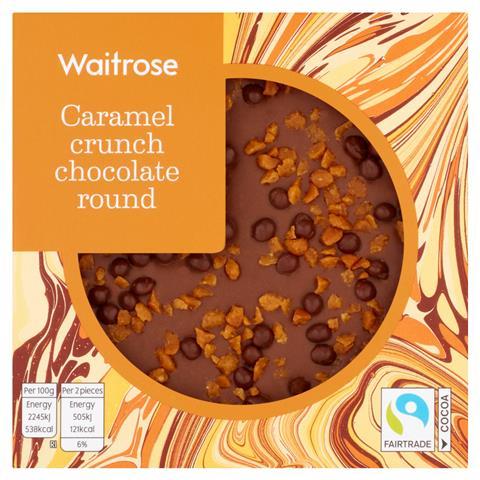 Caramel Crunch has returned with the same blend of milk chocolate topped with caramel pieces but the original milk chocolate buttons have been swapped for chocolate covered toffee balls.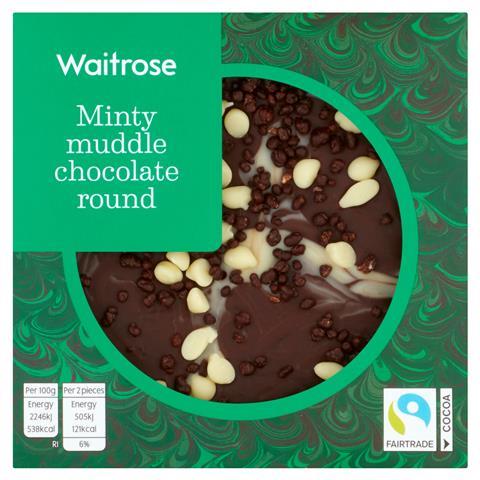 Minty Muddle is a new addition to the range and is made with dark and white mint chocolate swirled with crisp mint pieces and chocolate drops "Reminiscent of everyone's favorite childhood ice-cream flavour", according to Waitrose.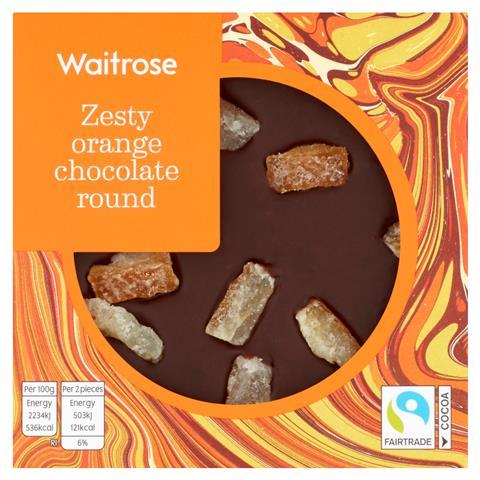 Zesty Orange has also returned and combines dark chocolate with orange oil and freeze dried orange pieces, hand-finished with candied orange peel.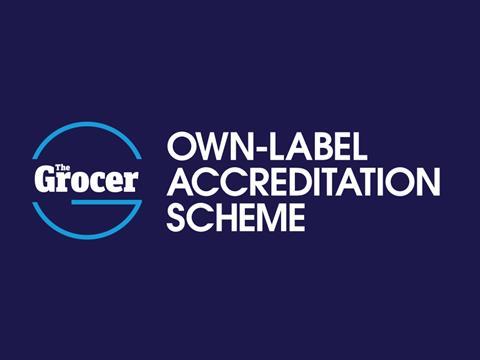 Get accredited
In a time when the lone voice of a disgruntled and unhappy customer can tweet out negative product comment to thousands of shoppers, disrupting months and sometimes years of good work by development teams, suppliers and PR, it's never been more important to invest in objective and robust quantitative consumer feedback.
The Grocer Own-Label Accreditation Scheme delivers independent consumer approval to support sales activity and a robust, objective analysis of product quality. Accreditation will independently verify product integrity and quality processing, fire up new business conversations and bring added trust to existing buyer relationships.