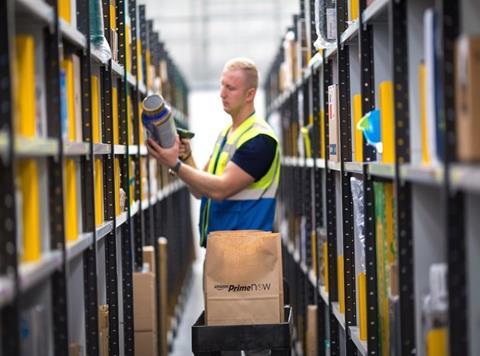 Amazon is to create 1,200 new permanent jobs with the opening of a new fulfilment centre in Warrington.

It will be looking for a range of new roles, including operations managers, engineers, HR and IT specialists and will start recruiting at the end of the year.

Warrington is one of four new fulfilment centres that Amazon will open in 2017. It said it was increasing the size of its UK fulfilment centre network to meet increasing customer demands, expand selection and enable small and medium-sized companies selling on Amazon Marketplace to scale their businesses.

It opened a site in Daventry in February, while Doncaster, Warrington and Tilbury will begin operations in the autumn. These sites will create more than 2,300 new permanent full-time jobs. Warrington and Tilbury fulfilment centres will be equipped with advanced Amazon Robotics technology.

"We are thrilled to begin recruitment for 1,200 new permanent roles in Warrington with competitive wages and comprehensive benefits starting on day one," said Stefano Perego, Amazon's director of UK customer fulfilment.

"The Amazon teams are dedicated to innovating in our fulfilment centres to increase efficiency of delivery while enabling greater selection at lower costs for our customers. The introduction of Amazon Robotics in Warrington and Tilbury is the latest example of our commitment to invention in logistics on behalf of our employees and our customers."

In addition, the first dedicated UK receive centre will open in Coventry in 2018 and act as a central hub to receive and sort products sold on Amazon.co.uk each year. Recruitment for Coventry will begin in 2018 and will create 1,650 full-time permanent jobs.

Amazon currently has 12 fulfilment centres in the UK, including Doncaster, Coalville (Leicestershire), Daventry, Dunfermline, Dunstable, Gourock, Hemel Hempstead, Manchester, Milton Keynes, Peterborough, Rugeley and Swansea Bay.