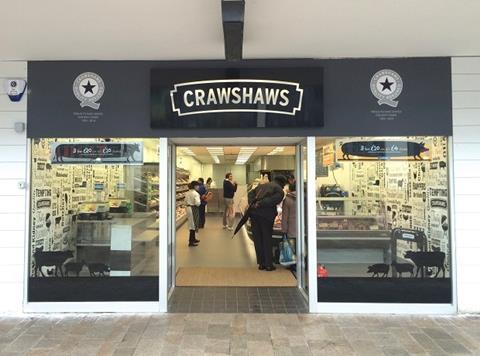 AIM-listed butcher Crawshaw Group (CRAW) is searching for a full-time CFO as it gets ready to ramp up its store expansion strategy.
Lynda Sherratt will step down from the board as finance director of the Nottingham-based butchers group on 31 December.
She will continue to work in her current role, which is two days per week as finance director and company secretary for the next six months, while a successor is found.
CEO Noel Collett said: "We wish to express our sincere gratitude to Lynda for her valued contribution over the last seven years with the group and wish her the very best for the future. This change provides the opportunity to appoint a new full time office-based chief financial officer, which forms part of our core strategy to deliver our plan of opening 200 stores."
Sherratt added: ""I have thoroughly enjoyed my seven years with the Crawshaws business and I am very pleased with what we have achieved over this time. I think the end of this year is the right moment for me to move on and hand over responsibility to a new chief financial officer, who is able to be in the business five days per week at this critical time to help deliver the exciting growth plans ahead."
Crawshaw shares are up almost 60% since late February (currently at 59.1p) and was the best performing grocery stock in terms of share price growth in 2014.
Total group sales for the 53 weeks ended 31 January 2015 were £24.6m, an increase of 17%. Full year like for like sales were up 5%, while EBITDA rose 15% to £1.6m.