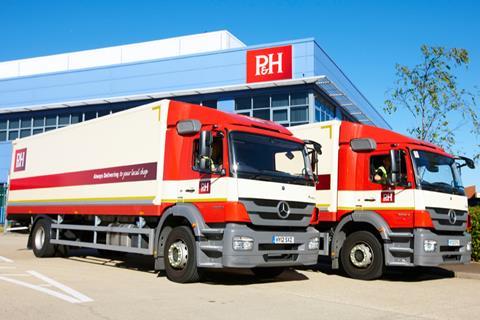 More than 600 former workers at Palmer & Harvey are in line for a financial boost in the next few weeks after an employment tribunal victory by shopworkers' union Usdaw.

The union was successful in bringing a protective award for the collapsed wholesaler's former employees at the Manchester Employment Tribunal last month. The tribunal ruled the staff were not properly consulted about their redundancies, as required by law.

A protective award entitles staff to receive compensation of 90 days wages, although as P&H is in administration this is capped at eight weeks gross pay and will be paid via The Insolvency Service.

The claim was brought by Usdaw on behalf of staff at certain job grades who worked at P&H sites with 20 or more employees. The payments will be on top of the statutory redundancy pay they received after the wholesaler collapsed in late 2017.

In total over 4,000 staff lost their jobs.
Usdaw general secretary Paddy Lillis called for a change to insolvency law so that taxpayers would not have to pay out in cases like this.

"The former staff at Palmer & Harvey have had to wait well over a year for this decision, having already been through the trauma of losing their job and being forced to seek justice through a lengthy tribunal process. The company and administrators made no attempt to consult or treat staff with dignity and respect as they were immediately removed from their workplace with no notice," he said.

"Not only were the staff treated very badly in the first place, they have suffered a long wait for justice. The complete failure of the company to consult with the union when it clearly knew it was in difficulties is reflected in the tribunal's decision to make a maximum award to the former staff.

"This area of law requires review because it is riddled with injustices for both workers and taxpayers, as liability to pay the protective awards when companies are in administration falls to the government's insolvency fund. The government needs to end the perverse financial incentive for employers and administrators not to comply with legal obligations on collective redundancy consultation."