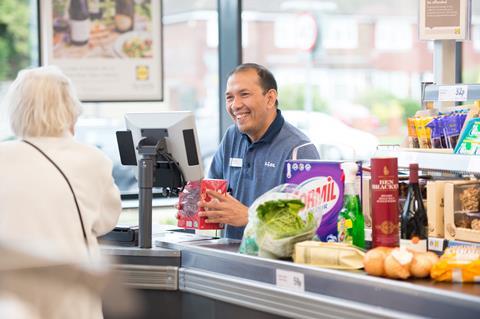 Lidl spent 7.4% more on staffing costs as it raised minimum store pay to match living wage rates, its latest full-year accounts show.

The discounter spent £500m on staffing costs in the year to 28 February 2019, up from £460m the year before, accounts published this week at Companies House show.

The rise outstripped a 4.1% increase in staff numbers, from 20,630 to 21,481. The highest paid director got a 40% rise to £1.04m, up from £747,000.

Lidl said the rise in staffing costs was a result of increasing wages, particularly the investment in bringing hourly-paid employees up to the latest voluntary rates recommended by the Living Wage Foundation.

The living wage rate is intended to reflect the real cost of living and is higher than the government-set national living wage or minimum wage.

From 1 March 2018, the start of the financial year covered in the accounts, Lidl raised basic hourly store wages to keep up with a Living Wage Foundation recommendation. It represented an additional annual investment of over £3.5m, it said at the time, and brought the hourly rate to £8.75 across the country and £10.20 in London, making Lidl the highest-paying supermarket in the UK at the time.

Lidl is currently the third highest-paying behind Sainsbury's and Aldi but is set to rise to the top again from next March, when the rate goes from £9 to £9.30 outside London and from £10.55 to £10.75 inside the M25. It will again align Lidl with the latest Living Wage Foundation recommendations.