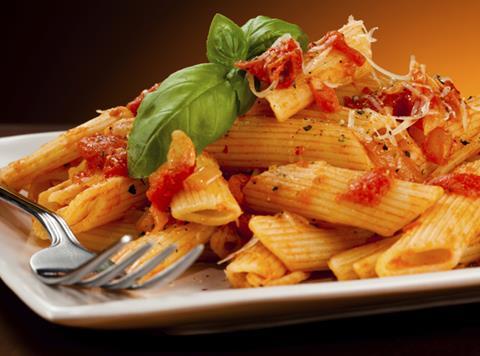 Pasta Reale has collapsed into administration resulting in the loss of 169 jobs.
The West Sussex-based fresh and filled pasta supplier ceased to trade yesterday and appointed BDO as administrators.
BDO is not aiming to sell the company as a going concern, instead it is seeking a purchaser for the facilities and assets of the company to compensate the firm's creditors.
Pasta Reale had a turnover of more than £39m in the 18 months to March 2013, according to its most recent Companies House filing. However, the company's losses were already escalating at that time, posting a pre-tax loss of £6.2m during the period, compared to a pre-tax loss of £444,000 in the year to September 2011.
Matthew Tait, BDO business restructuring partner, said the company's trading had deteriorated further since that date.
"The company experienced a gradual loss of custom over the past year and, as a result, has experienced a deterioration in its working capital position," he said.
"Despite the best efforts of the company's directors and stakeholders in the past months, the directors were left with no option but to place the company into administration.
"Going forward, we will seek to achieve a sale of the company's facilities and assets and maximise recoveries for creditors."
BDO said the decision to make 169 employees redundant was "regrettable". The firm had over 300 staff in 2010, but this figure had fallen to 237 by March 2013.
Pasta Reale was established in 1960 and was under control of its founding Santi family until a majority stake was bought by private equity firm Ranworth Capital in 2012.
Following that deal, the company decided to focus purely on fresh pasta and divested its soups, sauces, stocks and gravy business - believed to be under the Joubère brand.
In December 2013 the company stated that "the UK consumer market has remained depressed during the year" and that it faced challenges from "the rising cost of raw materials, transports and energy costs".
However, the accounts stated the company had "strong financial instruments to raise funds for the group's operations" and that it had undertaken new initiatives to "dramatically improve business performance".
The company had formerly made pasta and sauces products for retailers including Sainsbury's, Morrisons and The Co-op. It relaunched fresh stock brand Joubère in 2008, but BDO confirmed there was now no relationship between Pasta Reale and Joubère.