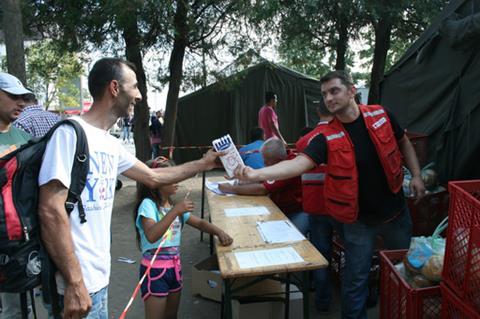 Starbucks has pledged to hire 10,000 refugees across the world in response to US president Donald Trump's travel ban.

In an open letter to staff, the coffee chain's boss Howard Schultz said Starbucks was implementing plans to employ 10,000 refugees in 75 countries over the next five years.

Schultz said the action was a direct response to his "deep concern" about Trump's executive order to ban people from several predominantly Muslim countries from entering the US, including refugees.

Starbucks will begin the initiative in the US by hiring military interpreters and support personnel who have served with US troops abroad before expanding the action globally.

"We have a long history of hiring young people looking for opportunities and a pathway to a new life around the world," said Schultz.

"This is why we are doubling down on this commitment by working with our equity market employees - as well as joint venture and licensed market partners - in a concerted effort to welcome and seek opportunities for those fleeing war, violence, persecution and discrimination."

The chain also announced several other actions it was undertaking in response to the new Administration, including expanding its farmer support programme in Mexico, pledging its support to existing employees affected by the immigration ban and allowing all employees access to health insurance through Starbucks if the Affordable Care Act is repealed.

"Starbucks has and will always stand for opportunity - opportunity for our young people who are working to land their first job in the 75 countries where we do business, opportunity for our farmers who care so deeply for the highest of quality coffee we offer to customers all around the globe, and, yes, opportunity for those who come to America in search of their own fresh start - whether that is with Starbucks directly, or through our suppliers or our partner companies," said Schultz.