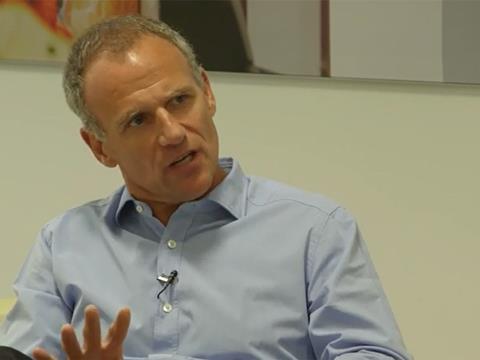 Non-exec appointments are rarely considered particularly newsworthy, but everything Tesco does at the moment seems to grab the headlines.
That said, Tesco's hire of Richard Cousins, chief executive of Compass, and Mikael Ohlsson, former chief executive of IKEA, to the board today looks like one of the clearest signals yet as to what the priorities of Dave Lewis' Tesco will be.
Lewis has stressed before he wants to focus on Tesco's "core business" – and the pair look like hires to focus on rebuilding the supermarket's crumbling UK retail base. Secondly, bringing in people with grocery and retail experience indicates Tesco wants to close the experience gap between the non-exec and exec boards, which has helped bring about a deficit of corporate governance.
Speaking in early September during his first week in the job, Lewis was very clear that Tesco had taken its eye off simply being good at retailing.
"I think it's pretty clear that we've got to get back to the core of our business," he said. "We need to get back to the place where we have offered to our customers an experience that is better than anybody else that operates in the marketplace we're re in. What that element has to be to be better we still need to work out together, but we will go back to the core. We will go back to finding out what it is, be it service, be it availability."
What this "core" focus will mean for Blinkbox, Giraffe, Harris + Hoole and Tesco's international operations, we'll find out in due course.
But the hire of Cousins and Ohlsson looks like an admission that the make-up of Tesco's board has been overly-focused on wider business experience and too light on specific industry expertise.
The most glaring gap at Tesco recently – other than losing track of £250m – has been a deficiency of strategy. While other supermarkets sought to carve their niche in the new retail environment, Tesco ploughed on primarily relying on just being the biggest. A core component of Lewis' job will be to address this strategic lack of purpose – Ohlsson certainly has experience of helping to build a brand that means something very specific to customers.
Meanwhile, Richard Cousins is well regarded by the City and importantly has a track record of being something of a turnaround expert. He also a deep knowledge of the supplier side of the food industry (although some have already wondered how he will have the time to devote to Tesco that he didn't have for Reckitt Benckiser when he stepped down from a non-exec role in December last year).
Shore Capital's Clive Black welcomed the appointments, commenting: "Both gentlemen are expert in their field, highly regarded by investors and bring much-needed international consumer market experience to the fold for the struggling supermarket group. Indeed, for Tesco such appointments are particularly significant given the near comical series of events that has materially tarnished the reputation of the company and served to materially de-rate the group's stock."
Investors also saw reason for encouragement, with Tesco's shares rising 2.15% to 175.8p today.
The appointments also look like an admission that the construction of board itself needs work after what must go down as a catastrophic failure of corporate governance when the supermarket inflated its profit guidance by £250m.
Simply put, what happened shouldn't have been able to happen if the board were functioning as it should have. That view is not dimmed by a weekend story in the FT detailing Tesco buying a fifth corporate jet, with a source commenting: "If you want an indication of what has gone wrong at Tesco, [it was that] we ordered another Gulfstream."
The re-shaping of Tesco's board is unlikely to end here. The BBC business editor Kamal Ahmed suggested today that Ken Hanna – the former Cadbury FD and head of Tesco's audit committee – may "make way for the new appointments".
The voices questioning whether Sir Richard Broadbent can or should remain as chairman are also not getting any quieter.