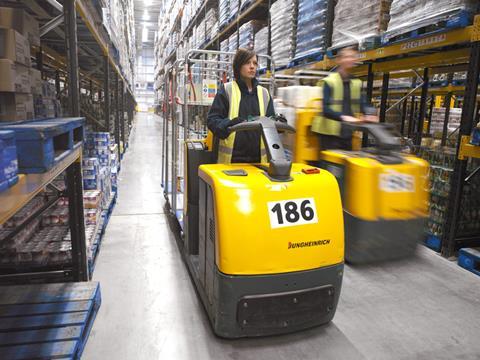 Tesco has become the latest supermarket facing a massive claim for equal pay, after a law firm announced it was starting legal proceedings in what it said was potentially the largest-ever such challenge in UK history.

Leigh Day said it would argue employees working in Tesco's "predominantly male-dominated" distribution centres were paid considerably more than staff in Tesco stores, and could earn in excess of £11 an hour.

In contrast, it said the most common grade for store staff was around £8 per hour. This meant a full-time distribution worker on the same hours would earn over £100 a week, or £5,000 a year, more than the (mainly female) store staff, it said.

Leigh Day has already started submitting claims on behalf of its clients through Acas, the first stage in the employment tribunal process. It said the underpayment of workers could apply to in excess of 200,000 Tesco employees, with estimated pay shortfalls that could reach £20,000, the final bill for Tesco could be as high as £4bn.

It said it had already been approached by more than 1,000 employees and ex-employees of the supermarket.

The case follows similar actions against Asda and Sainsbury's.

In June 2016, an employment tribunal found that nearly 20,000 lower-paid female Asda workers, also represented by Leigh Day, could compare themselves with higher-paid men who worked in Asda's distribution centres.

About 1,000 workers are involved in the Sainsbury's action, involving similar claims of discrepancies in pay.

Paula Lee, the lawyer from the employment team at Leigh Day who is representing the female Tesco staff, said: "We believe an inherent bias has allowed store workers to be underpaid for many years.

"In terms of equal worth to the company, there really should be no argument that workers in stores, compared to those working in distribution centres, contribute at least equal value to the vast profits made by Tesco, which last year had group sales of £49.9bn."

A Tesco spokesman said: "We are unable to comment on a claim that we have not received. Tesco has always been a place for people to get on in their career, regardless of their gender, background or education, and we work hard to make sure all our colleagues are paid fairly and equally for the jobs they do."

Tesco said it would consider any changes to pay in partnership with the union Usdaw.