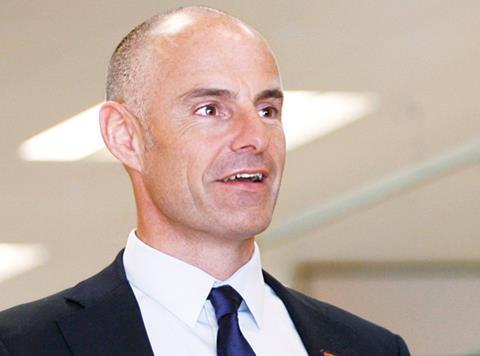 Sainsbury's retail and operations director Roger Burnley is moving to rival Asda to become its chief operating officer.
Burnley, who is set to join Asda early next year, will replace Mark Ibbotson who left the retailer sometime next year to join parent company Walmart as senior vice-president – head of innovation.
He has worked closely with Asda CEO Andy Clarke before at both Asda and Matalan. Burnley worked at Asda between 1996 and 2002.
He was part of the team responsible for integrating Asda into Walmart following the US giant's acquisition of the UK multiple in 1999.
"We couldn't have got anybody with a better retail pedigree than Roger, particularly because he is a former colleague", said Clarke. "These are times of unprecedented turbulence for our industry. Whilst we are not immune from the effects of this, we are fortunate to be part of a healthy, sustainable business with a clear strategy for success.
Adding Roger to Asda's Executive team further strengthens the board which, I believe, is now one of the most experienced and capable in the industry. I am looking forward to working with him again, this time as my deputy."
In January, The Grocer reported that Asda was shaking up its top executive team as it prepared for the departure of chief customer officer Steve Smith, who was succeeded by former chief merchandising officer for food Barry Williams. Andrew Moore, who joined Asda in 2008 as director of George, filled the vacancy left by Williams.