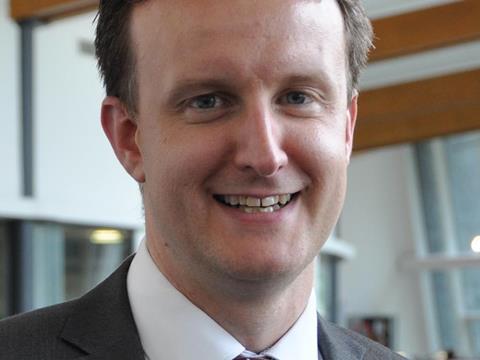 Booths has appointed former Sainsbury's boss Matt Rothwell as its new finance director.

Rothwell takes over at the Northern supermarket from John Vandermeer, who leaves the role after more than 17 years to become company secretary.

Rothwell, who was head of food commercial finance at Sainsbury's until June, started his career at Arthur Andersen in 1999 after graduating from the University of Leeds, before moving by TUPE to Deloitte in 2002.

He began his career in the retail sector in the same year when he joined Asda and, during a five-year stint with the Walmart-owned supermarket, was a finance manager for health and beauty, customer, supply chain and availability, and for central overheads at Asda House.

Rothwell joined Sainsbury's in 2007 as fresh foods commercial finance manager, before becoming group grocery commercial finance manager in 2008 and head of convenience finance in 2010.

He was promoted to group financial controller in 2012 and became head of food commercial finance in 2014.

"Booths is a great Northern retailer, a family business in the very best sense and the support and welcome from the Booths team has been terrific," Rothwell said.

"I'm very much looking forward to the challenges and maximising the opportunities for Booths, which occupies a unique place in the market as a champion of great Northern food."

CEO Chris Dee said he was confident Rothwell would continue to provide Booths with a firm financial footing and help grow the Booths brand in new and existing markets.

"He joins the Booths family with an excellent retail finance pedigree," said Dee, adding that he was delighted that Vandermeer would continue to serve the business as company secretary.

Vandermeer will now oversee the Booths' pension fund and work with external regulators and advisors.