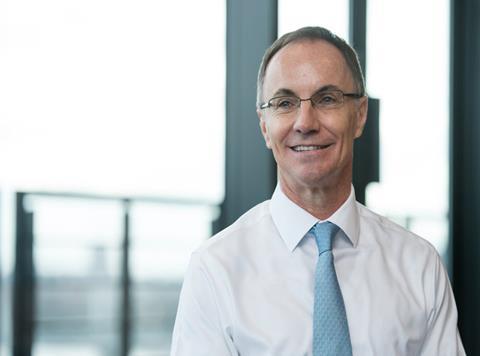 British American Tobacco has restructured its regional operations following the $49.4bn buyout of American firm Reynolds.
The changes include an amalgamation of its vaping and heating tobacco products into the core business.
British American Tobacco said the new structure would enable better, more integrated resource allocation and decision making across its categories.
"It creates a truly global multi-category business, with next generation products (NGP) embedded at its heart, to drive continued long-term success," the firm said.
NGP managing director Kingsley Wheaton will oversee the amalgamation process.
As part of the simplification plan, the company said it would create three new regions: the Americas and sub-Saharan Africa; Europe and North Africa; and Asia-Pacific and the Middle East.
Current regional director of Asia-Pacific Jack Bowles will be appointed to the newly created role of chief operating officer on 1 October under the management reorganisation. He will report directly to chief executive Nicandro Durante.
British American Tobacco said: "Now that we have built a successful NGP business, which is poised for substantial growth, we will be fully integrating NGP into our existing business infrastructure across the group – both within the functions and the regions – to leverage the scale and expertise of the whole group to drive growth in an area that is fast becoming a key part of our mainstream business."
The tobacco giant owns a number of major global cigarette brands including Pall Mall, Lucky Strike and Dunhill.
Last month it completed the acquisition of the remainder of Reynolds American after announcing its intention to buy the remaining 58% of the US company in January. It had owned a 42% stake in Reynolds, which produces the Camel cigarette brand, among others, since 2004.