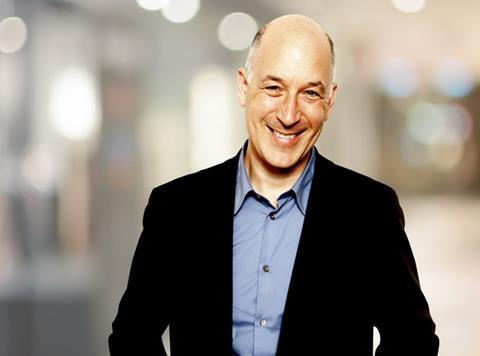 The Co-op has appointed Rufus Olins as chief membership officer with responsibility for building its new 5:1 membership proposition, which launches in three weeks' time.

Olins joins the group's executive board from the role of chief executive of the newspaper marketing body, Newsworks, and will have responsible for the development and communication of the new Co-op membership offer to its eight million members.

"I have huge respect and affection for my team at Newsworks and an undiminished belief in the important role played by the UK's press," he said.

"Now I have been offered an extraordinary new opportunity, which I have found impossible to resist."

Olins joins the Co-op in October, just days after it relaunches its new 5:1 membership proposition on 21 September.

The offer will give 5% back to members every time they buy an own brand product across its business, as well as an additional 1% to community good causes chosen by local branches, starting next year.

It has also said it intends to bring back 'the divi' payment to members in 2018 as it completes the 'rebuild' phase of its recovery and moves into the final 'renew' phase.

New membership cards are now being posted to 5.1 million Co-op members who are still actively using their Co-op cards when they shop.

When it announced the relaunch in May, the Co-op said it wanted to recruit one million more members and achieve 50% of sales from them (25% in food now).

Olins' record at Newsworks includes relaunching it in 2012 from its previous incarnation as the Newspaper Marketing Agency.

He is credited with introducing the word 'newsbrands' to reflect the multi-platform nature of today's publishing industry and to draw attention to its growth in readership.

Under his leadership the company established annual industry events, created national advertising campaigns and introduced a programme of influential insight studies.

"Rufus has done a brilliant job in the last few years and has transformed Newsworks," commented Newsworks chairman David Pattison. "He has led structural projects which have shown how collaborative the industry can be."

He is replaced as interim CEO by Vanessa Clifford, currently deputy CEO of Newsworks.