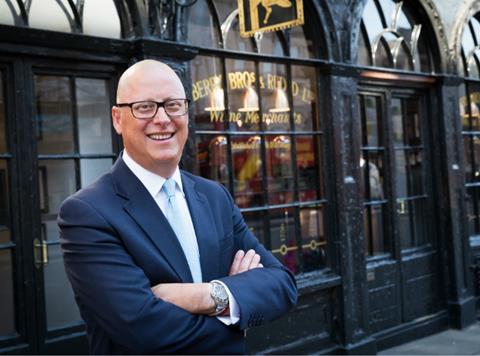 Ensuring wine and spirits trade continued to "flow during Brexit" is a "main priority" for newly appointed WSTA chairman Dan Jago.

Jago, who took over as chairman in September, set out his vision for the industry at the trade association's first executive board meeting with him at the helm at the end of last month.

Recognising the political, economic and social landscape remained "very uncertain" in the wake of the EU referendum vote more than four months ago, Jago indicated he would not let this deter him from focusing on "ensuring wine and spirits trade continues to flow during the entire Brexit process and into the new trading environment".

"The reality is we are now facing one of the toughest eras the wine and spirits market has ever faced. Brexit is a monumental challenge for the trade, and is already having a potentially damaging impact on the industry."

Jago did not let leaving Europe dominate his agenda. He said Brexit would not "completely overshadow day-to-day business" and he wanted to help make WSTA the lead voice for the alcohol industry.

"The WSTA is there to help members through every labelling, regulatory, importing, exporting or market query as well as ensuring the voice of the industry is heard within Whitehall and parliament."

Jago also revealed he intended to strengthen the WSTA by growing its membership to represent "more and more" producers, importers, exporters, transporters and sellers.

"By working with members from all corners of the wine and spirits trade, we can unite as an industry to be more effective when facing the challenges ahead," he said.