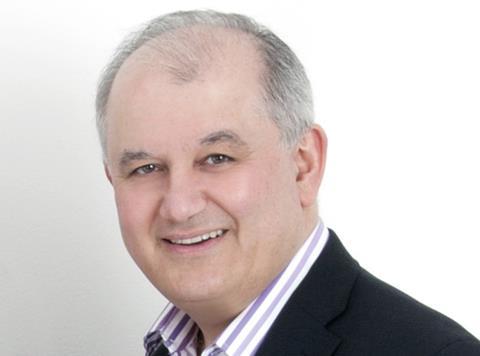 Food industry veteran Peter Hajipieris has been snapped up by aquaculture giant Regal Springs as its new global advisor for CSR, sustainability and external affairs.

Hajipieris has previously held senior roles at the former Ministry of Agriculture, Fisheries and Food, Sainsbury's and Tesco. He joined the then Permira-owned Birds Eye Iglo in 2008 and held a number of senior roles at the business, most recently as CSR and external affairs director when it was acquired by Nomad Group in 2016.

He was credited with creating Birds Eye's sustainability programme, Forever Food Together, in addition to driving responsible sourcing and manufacturing across the business.

He left in February after a "natural change point" after the integration of the Findus Continental European business into Nomad had been completed.

Hajipieris started work with the Singapore-based Regal Springs - the world's largest white fish farming producer, and a leading tilapia producer - this week.

He joined the business with "a great record of achievement in advancing international sustainable fish sourcing and food production standards", said Regal Springs Group CEO Achim Eichenlaub.

"Whilst Peter is globally known for the role he has played in driving wild capture fisheries onto a more sustainable footing, he has also made key contributions to the development of responsible aquaculture," Eichenlaub added.

He also sat for six years on the Aquaculture Stewardship Council's supervisory board.

"Peter is respected widely for his ability to collaborate with international key stakeholders across the full spectrum of policy, civil society and industry and has been a key player in helping the fish industry grow in a more stable and long term manner," he said.

Joining Regal Springs was a "privilege", said Hajipieris. Supporting Regal Springs into its next phase of growth and the development of which the CSR and Sustainability programmes was an "exciting challenge".