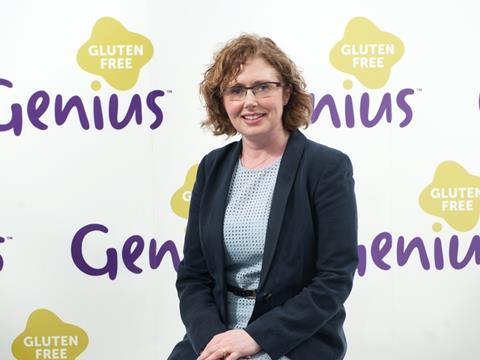 Bakery brand Genius Gluten Free has appointed Jeremy Bradley as CEO, with effect from 16 October.
Bradley has extensive experience across the fmcg sector in both executive and non-executive roles, including time as managing director of Kettle Foods. He is currently a partner at health food supplier PT Organics and a board member of Popchips.
He is set to take over at Genius from Roz Cuschieri, who took on her role at the free-from bakery almost five years ago. She will remain in an as-yet unspecified role to support the business's commercial agenda.
Genius chairman Sir Bill Gammell said: "I warmly welcome Jeremy as we seek to accelerate our growth with an ever-increasing focus on international markets.
"Roz has done an excellent job leading Genius, growing the company's sales to £50m and overseeing the expansion of the business from nine employees to over 600 across multiple sites," he added.
"I have very much enjoyed working closely with Roz and am delighted that her experience and commercial and marketing acumen will continue to benefit the business significantly during its next phase of growth."
Genius has a 27% value share of free-from bakery in the UK [IRI 52 w/e 18 June 2016].