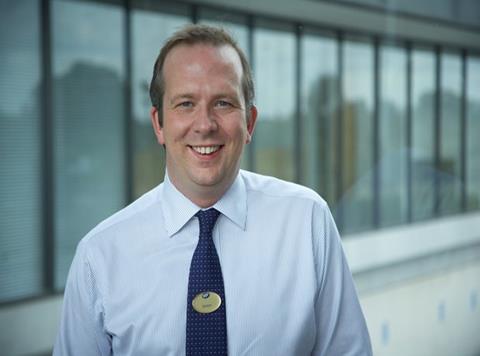 On Friday, Sainsbury's finally put an end to speculation over who would replace Roger Burnley as retail and operations director. And, despite the rumour mill churning out some plausible guesses, few could have predicted the appointment of Boots veteran Simon Roberts.
Having spent the past 13 years working in health and beauty, Roberts wasn't an obvious choice. The last time he worked in a supermarket was 2003 – specialising in operations and sales at M&S – and the industry has moved on considerably since then. Indeed, Sainsbury's has perhaps moved on more than most, with its strong focus on online and recent acquisition of Home Retail Group.
But, at a closer glance, there are plenty of reasons why Roberts may be a solid choice for the retail role. Firstly, he has had recent experience of corporate upheaval in the form of US health and beauty giant Walgreens taking over Alliance Boots. He took the helm of Boots UK's health and beauty division just a year after the takeover was announced in 2012 and his well-established predecessor, Alex Gourlay, jumped across the pond to a US role. Roberts was a key figure in managing uncertainty during this transition period (it took two years for the transaction to fully complete) and was rewarded with the title of president of Boots in 2015. This could prove a useful lesson as Sainsbury's takes over Home Retail Group, which will undoubtedly result in upheaval of its own – including the transition of senior figures such as chief financial officer John Rogers to CEO of Sainsbury's Argos.
Roberts also led the "transformation plan to modernise the business" and make it more of an omnichannel offering, as he says in his LinkedIn profile. Put simply, that meant launching services such as click & collect, which enabled customers to order relatively niche products to be delivered to smaller, less well-stocked branches. It's easy to see how this experience could prove useful at Sainsbury's, which is doubling its number of click & collect sites to 200 this year – 30 of which will link to Argos. More broadly, his work to move Boots – a traditional high street business – into the digital age could prove valuable at a digitally ambitious Sainsbury's.
And finally, it is probably worth mentioning that Roberts comes from a retailer with one of the most highly rated meal deals on the market. However painful it may be to mention #sandwichgate – the social media backlash that arose from Sainsbury's withdrawing Taste the Difference sandwiches from its meal deal – again, many meal deal enthusiasts name Boots as the holy grail of lunchtime offerings. With this experience in food to go under his belt, Roberts may be able to offer some consolation to the customers still mourning the loss of their daily ham hock and extra mature cheddar cheese fix.
So, in summary, Roberts has quite a lot to recommend him as an operator. Perhaps the biggest question mark is over the time it has taken to appoint a successor - one year almost to the day since Roger Burnley's departure – and the time it will take before he is able to join the Holborn retailer (it will be 20 months in total from the start of the recruitment process to its completion). In fact by the time he joins next June one would imagine a fair few internal candidates, whose noses have been put out of joint by the decision, will have itchy feet of their own.