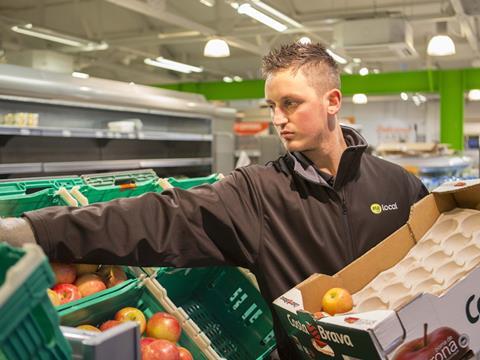 My Local CEO Mike Greene this week launched a recruitment drive to fill more than 250 vacancies at his fledgling convenience store chain.
Greene told The Grocer there had originally been 190 vacancies across the business, but a number of further positions had arisen as some members of staff at the former M Local stores had transferred to roles within Morrisons, while others were a result of identifying the need for more staff in some stores.
He said that, rather than having a lengthy online process, he was looking to put the decision-making on recruitment back into the hands of store managers. That meant people who came into stores looking for work could have the process fast-tracked so they could, in theory, start working in a few days.
Greene said store managers were being assisted in this process by the My Local HR team. He also said he hoped to develop a culture where staff were promoted from within, and he had already promoted eight assistant managers to store managers since the business opened last week.
"I want every area manager to come from the existing store managers, store managers to come from assistant managers and so on," he said. "When I first started out as a store assistant, I couldn't imagine being a store manager but I could see myself as a team leader."
Meanwhile, with Morrisons under pressure this week as a result of Hugh Fearnley-Whittingstall's BBC programme on food waste, Greene was keen to flag up My Local's policy.
He said My Local would give away all of the edible food it was unable to sell to local charities located within one mile of the store.
Following the initial availability issues, he said this week stores had about 90% availability, with the only gaps being in the household and personal care fixtures.