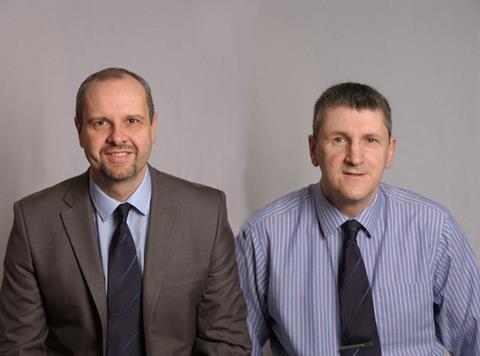 Wholesaler Parfetts has announced three senior appointments in a board shake-up.
The board appointments will take effect 1 September along with two depot management changes.
Andy Whitworth has been promoted to the newly created position of operations director. Whitworth was a general manager in the Parfetts Halifax depot before taking on his current position as head of customer development three years ago.
During that time, Whitworth was responsible for the launch of Go Local, a retail club fascia scheme which now has 1500 independent retailer members.
Peter Mullan is moving up to senior general manager in a promotion from general manager of Parfetts Stockport. Mullan will be working with the board of directors and assisting with company operational projects as well as continuing his general management responsibilities.
The current marketing manager, Guy Swindell will become head of customer development and marketing. In the new role Swindell will be responsible for Go Local, store development and fascia programmes alongside the company's marketing activity from his previous role.
"The management shake up is part of the company's ongoing focus on the growth and development of the business and our staff," A spokeswoman told The Grocer.
"We always try to promote from within and these movements reflect the natural progression of Parfetts employees within the company."
In addition to movement on the board, the general manager of the Sheffield depot Chris Carter will be moving to the Somercotes depot. Carter is succeeding Iain Bell who has retired after joining Parfetts in 1992.
John Goulding will replace Carter as general manager at the Sheffield depot which has been trading for over 10 years.
"Chris has demonstrated his excellent capabilities during 10 years at our Sheffield branch. He leaves behind a good strong management team and workforce," said joint managing director Greg Suszczenia.
"John has been with Parfetts for 10 years, most recently working within the management development programme at our Aintree depot. He brings a wealth of experience and knowledge to the Sheffield branch."