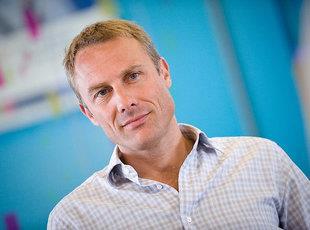 The Co-operative Food group has appointed Rick Vlemmiks as its new customer director.
Vlemmiks will join the business on 1 November and comes from a diverse background that has seen him in senior executive marketing, sales and commercial roles at Rolls Royce, Procter & Gamble, Mars and HBOS.
He most recently worked with Sainsbury's Mobile, Regus, Direct Line and British Gas.
He will take over from interim customer director Steve Hammett, who will leave the business at the end of the year.
Vlemmiks will be a member of the food retail executive team and report directly to retail chief executive Steve Murrells.
He will also take overall responsibility for The Co-operative Food's brand proposition and customer offer, which includes its marketing function.
"It is an exciting time to join The Co-op and I look forward to driving the customer offer as the food business sees increasing momentum as it focuses on convenience retailing," said Vlemmiks.
Murrells added: "I am delighted to welcome Rick to the team. He has an excellent track record in data and brand marketing and throughout his career he has demonstrated his ability to develop best-in-class marketing functions and create campaigns that have driven significant growth in revenue and market share."