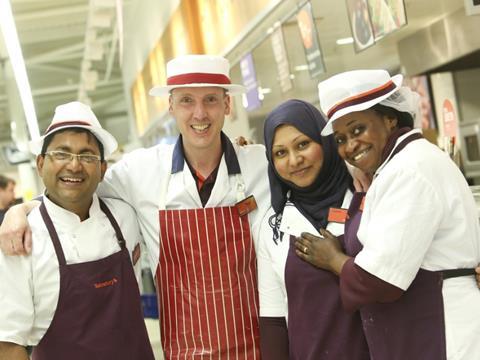 Sainsbury's has changed its annual bonus scheme to place a greater emphasis on in-store customer service and availability.

The retailer has removed the sales element from the bonus scheme so staff will be rewarded purely on the basis of whether their stores receive gold, silver or bronze for Making Customers Matter (MCM) - Sainsbury's internal customer service measure - or Making Availability Count (MAC) - its availability measure.

Staff will receive 1.5% of their annual base salary for a gold, 1% for silver and 0.5% for bronze, so a maximum of 3% if they get gold for both.

"Of course our sales target is still incredibly important to us, but we think it's also important that we all focus on the things that we can actually do to drive our sales and this varies in different parts of the business," Sainsbury's outgoing CEO Justin King said in a letter to staff.

"We've done a great job this year in delivering great customer service but we know in this challenging environment this is going to be even more important. Therefore, this year your bonus will now look at MCM and MAC only, both of which you can all influence."

Last year, 89% of stores received a medal for MCM and 87% for MAC, he added. Availability was also 97.4% in supermarkets and 97.1% in convenience stores.

Sainsbury's currently holds The Grocer Gold Awards for both Service and Availability. It has won 19 out of 45 store of the weeks in the current The Grocer 33 year, with availability currently at 97.2%.