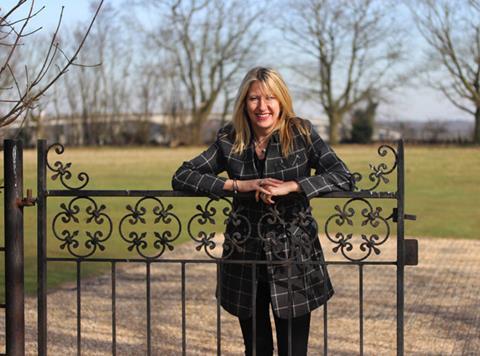 The CEOs of two independent co-operatives have been appointed ambassadors for Business in the Community by HRH The Prince of Wales.

Mark Smith, CEO of The Southern Co-operative, and Minnie Moll, joint CEO of East of England Co-op, were chosen as 'responsible business ambassadors' for their leadership in transforming their businesses and supporting others.

They have been appointed ambassadors for two years to promote the BITC - which dubs itself the Prince's Responsible Business Network - in their regions.

Smith, who is also a member of the BITC advisory board for the South East, wants to continue encouraging businesses to engage with young people from challenging backgrounds. His targets include encouraging aspiration and achievement irrespective of people's circumstances as well as strengthening BITC's network on the south coast.

Smith said his appointment by Prince Charles was "a great honour".

"We know that responsible businesses contribute towards more resilient communities, stimulate local economies, help to create skilled and healthy workforces, and tackle environmental challenges. There is also a real benefit for those businesses and the people in them."

Moll intends to use her role as a BITC responsible business ambassador to drive East of England Co-op's commitment to supporting dementia awareness and to inspire others to do the same.

East of England Co-op has trained over 3,000 colleagues as Dementia Friends and won several awards for its work. Moll wants to share its training knowledge with others in her area. She will also sit on the BITC East of England Advisory Board to champion her co-operative's work.

"I feel honoured to be appointed by HRH and proud to be one of four female ambassadors chosen for their leadership in transforming business," Moll said.

"It is now accepted that businesses have a key role in the communities in which they operate and have an obligation to help build resilient communities alongside local economic growth.

"As a co-op it is in our DNA to be a responsible business and support communities, so I look forward to spreading the message across the region, building on our support of local producers, and engaging the business community in this important agenda."

Moll replaces Andy Wood of Adnams while Smith takes over from Frank Nigriello of Unipart. Former Asda CEO Andy Clarke is the Yorkshire & Humber ambassador, now in his second year in the role.