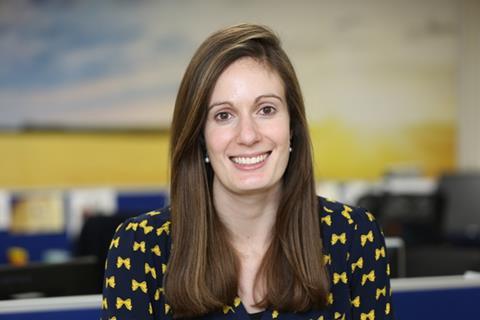 Weetabix Food Company UK & Ireland has appointed Claire Canty as the new head of innovation.

She replaces Paul Aikens, who stepped down from his role in May 2017.

Canty will be responsible for delivering this year's NPD plan, as well as developing Weetabix's five-year innovation and renovation pipeline. She was recognised as a rising star in The Grocer's Top New Talent 2016.

The promotion will see her move from a cross-functional role as part of the sales team, working on the Waitrose and Co-op accounts, back into the marketing team

She joined Weetabix Food Company from Nestlé Confectionery four years ago as senior brand manager for Weetabix Minis and Weetabix Original. According to Weetabix, she led a range of successful campaigns driving growth ahead of category and laying the foundations for Weetabix to become a £150m brand.
Prior to that she was brand manager at Nestlé for Yorkie, Rolo, Lion and Toffee Crisp.

"The Weetabix Food Company has a fantastic track record of innovation - Weetabix Protein won Product of the Year last year and our latest NPD, Weetabix Additions, is set to be even more successful," said Canty.

"I'm looking forward to the new challenges that the role will bring (no two days are ever the same) and delivering more exciting new products to our customers. Together with an excellent team we're aiming to continue Weetabix's growth journey and to remain the number one player in this challenging category."

Marketing director Sally Abbott said: "Having generated great successes already in the marketing and commercial teams, and with so many outstanding accolades under her belt, it's easy to see why Claire has rapidly risen through the ranks. Her sheer determination, drive and passion set her up well to head up the innovation team and we look forward to seeing her continued progress with the support of the business."
Entries are free and close on 22 September 2017.