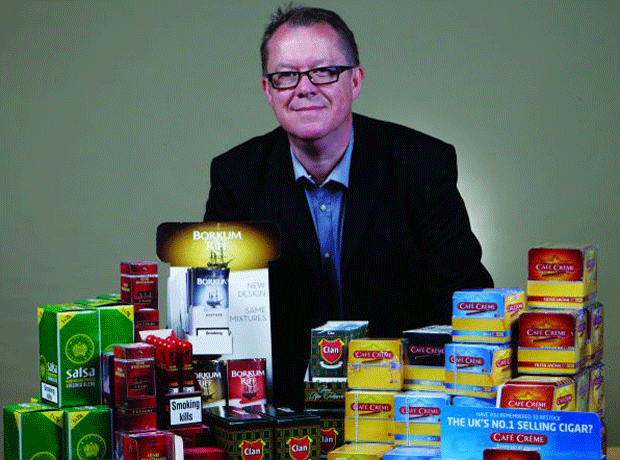 If you were asked to compile a list of the key sunshine-affected grocery categories, soft drinks, ice cream and BBQ would no doubt be near the top. But what about cigars? Strange as it may sound, since the 2007 ban on smoking in public places has come into force the weather has had a profound impact on the cigar industry. That's because traditional cigars take a long time to smoke. As a result the category has undergone a sea change with small and miniature cigars usurping the half corona as the dominant format.

"Christmas is still the most important period for the category," says Scandinavian Tobacco Group marketing director Alan Graham. "But summer has become far more important in recent years. Last year, we saw a real boost over the Jubilee and the Olympics. Without a big occasion like that this year we're happy to see some decent sunshine."

And some decent sales to go with. Graham concedes that selling cigars is tough going at the moment. The category has been in steady decline for years - Kantar Worldpanel figures show the market shrunk 6.3% last year to £254m. As well as the trend towards smaller cigars, the tale of the past 12 months has also been a consumer move towards more value-for-money offerings. "It's not a brilliant picture," he admits. "But miniature cigars are holding up better than most and as a result we are continuing to increase market share year-on-year."
"Miniature cigars are holding up better than most and as a result we are continuing to increase market share"

Alan Graham, STG
STG brands Café Crème and its VFM brand Moments are gaining share from rivals, claims Graham, although he acknowledges category growth would be preferable. To this end the company is looking to diversity into areas where there are plenty of growth opportunities, for example roll-your-own (RYO) tobacco. "Don't get me wrong," he explains. "We are still very much a cigar company and that is the heart of what we do. But RYO is the only area in tobacco that is in growth right now and we think we can become a real challenger player to the big guys."

STG currently sells its own Salsa RYO brand, which Graham says is the cheapest gram-for-gram product, tapping into the downtrading trend in tobacco in the past couple of years. It also distributes the more premium additive-free Natural American Spirit, a sub-category for which Graham says there is growing demand.

As it is for any tobacco company, the ever-changing legislative landscape is a constant challenge. Although plain packaging proposals were not included in the Queen's Speech, Graham believes that the policy could well be revived in the future. Furthermore, the Irish government has announced plans to go ahead with plain packs from next year, which could have a negative impact on sales.

At the moment no one is clear what the extent of such changes might have on sales. The policy has been in place in Australia since December and STG is already shipping cigars there in plain packs from its state-of-the-art factory in Lummen, Belgium. Graham says it's too early to get a proper sense of the impact on sales, but colleagues are reporting a fair amount of chaos in stores as staff and customers struggle to get to grips with the new regime.

As for the UK business, the future strategy is clear. STG intends to bring out a raft of NPD just in time for Christmas, but in the meantime it is focused on educating retailers about the summer opportunity for cigars. And praying for more sunshine.