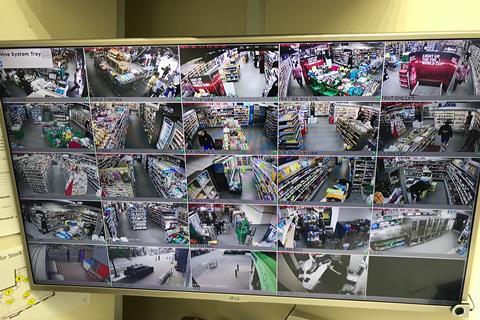 Incidents of violent crime in convenience stores topped 50,000 last year.

The figures from the latest ACS Crime Report reflect, on the face of it, a huge increase on the 10,000 incidents reported in 2018. However, ACS said the latest findings painted a better picture of the situation, with more retailers now reporting crimes.

The report also found that local shops had lost over £211m as a direct result of crime in 2019. This came despite the investment of £209m in crime prevention measures like CCTV, cash handling systems and external security.

In practical terms, the £211m lost last year to criminal activity equated to a 7p 'crime tax' on every transaction in a convenience store, said ACS.

Theft was the biggest contributor to the cost of crime, according to the report, with research showing 1.1 million thefts took place. These crimes were mostly committed by repeat offenders that were stealing to fund addiction and other criminal activity.
The findings also showed 83% of people who worked in the convenience sector had been subjected to verbal abuse over the past year, and 50,000 people had been the victims of violence. Criminals had used knives, axes, hammers, syringes and firearms.

The ACS has urged the government to take action in five areas: supporting local shops in investing in crime prevention equipment; conducting a review of the out-of-court disposals system to better address the root causes of offending; tougher penalties for attacks on shopworkers; continued funding and support for the National Business Crime Centre; and to ensure that police and crime commissioners recognise retail crime in their local plans.

"Local shops employ around 405,000 people," said ACS CEO James Lowman. "None of those people should come to work expecting to deal with abuse, threats of violence, attacks or having a weapon put in their face, but that is the reality they face.

"This isn't 'low-level' crime, this is a progressively violent cycle of re-offending that is taking an enormous toll on Britain's local shops. Our Crime Report is a wake-up call for government and the rest of the justice system to deal with repeat offenders, help shops to invest in crime prevention measures themselves, and prioritise responding to crime at a local level."