The new cohort of UK supermarket buyers are young, inexperienced and verging on confrontational, according to YouGov data from suppliers. So what's really going on – and is youth always a bad thing?
A new breed of buyer is joining the ranks of UK supermarkets. Often straight out of university, they're young, "aggressive" and inexperienced, and increasingly used by retailers to act as the 'front line infantry' on a supply chain they hardly understand.
At least, that was the concern that emerged from a new YouGov survey of suppliers commissioned by Groceries Code Adjudicator (GCA) Mark White – and raised as a key issue at his annual conference in September.
"I have heard concerns from suppliers that they were dealing with an increasing number of inexperienced buyers – many lacking in knowledge of the Code and the businesses they were working with," says White. "The GCA has delivered progress over the last decade by encouraging better communication between retailers and suppliers. I do not want a lack of experience among buyers or development of a 'spreadsheet mentality' to stall that progress."
But is this description of the new generation of supermarket buyers really fair? What's behind the changing profile of the average buyer, if so? And what can be done about the problems – if anything?
Among the experts The Grocer spoke to, the consensus is yes, the profile of the average buyer in grocery has absolutely changed. They're typically younger, with more categories to juggle and less time spent getting to grips with a category before being moved onto the next.
"One buyer might agree to do something and a new buyer could come along and change direction"
Although it's an increasingly talked-about issue, it's not recent in itself. "It's something the industry has known for years," says Ged Futter, director of grocery consultancy The Retail Mind, and a former senior buying manager at Asda. "It's just not been called out for the impact it can have before, so I was really pleased to hear [the GCA] was so clear about not just the issue but the impact it can have.
"As an industry we encourage young people to come into it, but what we want is for them to be able to work in it in a long-term positive way. Buying is a career – it's something you can do your whole life. You don't need to reach the pinnacle of your career by the time you're 26. The level of experience is lower now than I've ever seen in pretty much every retailer."
The driving force behind this shift over the last decade is largely cost, argues David Sables, CEO of Sentinel Management Consultants. A perfect storm of pressure on the grocers – the emergence of the discounters, e-commerce and other new formats – has led to a flattening of the pyramid structure, he explains.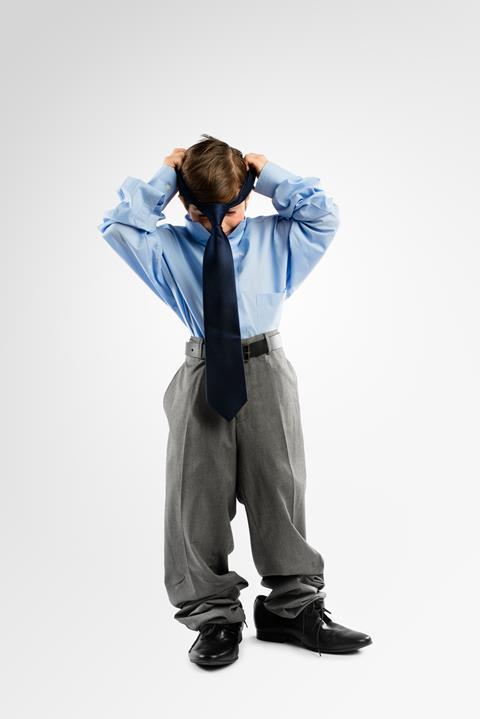 This has had two major consequences: on the one hand, fewer senior roles mean greater volumes of business handed to each individual buyer, and on the other, a growing number of younger people are being placed in these roles to cut salary costs. There is also a perception that younger buyers are likely to be more willing to work closely with the data and algorithms that have reshaped buying decisions in recent years.
This change isn't always problematic, of course. For one account manager at a challenger brand, it's a positive shift. "In the space we operate in, which is health and plant-based, buyers getting younger means they're more likely to be our target audience so we're able to resonate with them more effectively," he says.
"A buyer from an older generation may prefer to stick with what they know, whereas a younger buyer is more likely to take risks and be more aware of trends. So we see it as a breath of fresh air this younger generation is coming through, and is able to pioneer space in store."
He also points out that, in his experience, this younger cohort is more interested in shopper-led insights and products with a clear USP.
Lack of training
But for every supplier satisfied with the shift, plenty more are less so. According to the survey commissioned by the GCA, many suppliers feel these buyers lack the ability to negotiate or a solid understanding of the supply chain – and act instead as the frontline enforcers of decisions made far higher up the food chain.
In fact, when Sables first raised the issue in a column for The Grocer back in 2018, he says he received around 70 private messages of support from suppliers, though "nobody will speak the truth in an open forum because of fear of relationship destruction".
He, and others, are quick to point out this isn't just a case of ageism. "To be a good buyer on a category you need experience or training," he says. With the right support and training you "avoid repeated gaffes on buying for that category" regardless of age.
How tech has reshaped the buyer role
Hiring younger people as buyers isn't only a cost-cutting exercise. It may also have to do with the way data and technology has reshaped the buyer role in recent years, and the perception that younger hires may be more willing to embrace this, believes David Sables of Sentinel Management Consultants.
Largely speaking, gone are the days of a gut-instinct decision by grocery buyers. "Instead there is an automation of buying choices, whether it's setting the types of promotions by category and by line, or ranging in the knowledge of how shoppers shop and what substitutions they use," says Sables. This is all made possible by the insight provided by loyalty card schemes and increasingly popular e-commerce platforms.
In 2019, for example, Sainsbury's teamed up with Google and Accenture to create a machine learning solution that fed off the grocer's vast pool of customer data to uncover the major trends in food and drink consumption. The supermarket went on to develop AI models that could spot trends – allowing it to adjust its inventory accordingly.
Tesco too has long used data analytics and machine learning to optimise decisions across its supply chain, with chief technology officer Guus Dekkers saying the retailer had doubled down on its AI modelling during the pandemic to help plan deliveries, improve efficiencies and predict future behaviours.
When it comes to recruiting buyers, this growing role of technology and data may well have an impact, believes Sables. "There is a view that in these buying teams the younger people will be more tech-savvy, and older, more experienced buyers less willing to adopt the tech and data-driven side of buying," he says.
If younger buyers live up to these perceptions, they have a crucial edge.
But the reality is many retailers have pulled back on this kind of training. "Then you're relying on experience and, of course, the older you are, the more experience you have. It's a simple fact."
The result isn't just frozen yoghurt stocked in the chiller. The impact can be a real disconnect between the knowledge of the buyer and that of the supplier they're trying to build a relationship with, says Darren Smith, who worked as a category manager at Sainsbury's before forming his own training body Making Business Matter.
"On the one hand you have a supplier that supplies potatoes and has done for 40-50 years, with account managers there for five or 10 years. On the other, you have buyers that are likely young, and moved around every two years, but given a lot of responsibility.
"That's going to irritate the supplier, because every two years they've got to educate a new buyer on what the hell a potato is. Which is hard because the buyer will never understand that category or the supplier, so the buyer has to lean on the supplier, each with their own agenda."
Plus, they often "don't understand the way to do business properly with a supplier, they don't understand relationships nor have any interest in building them," says Futter. "They've no interest as they're already looking to the next role."
"Buying is a career – it's something you can do your whole life. You don't need to reach the pinnacle of your career by the time you're 26. The level of experience is lower now than I've ever seen in pretty much every retailer"
That's echoed by what one supplier told the GCA: "It's hard to build relationships and rapport. One buyer might agree to do something and a new buyer could come along and change direction."
All of which has likely been amplified by the pandemic and a lack of site visits or face-to-face meetings, suggests White. "It may be this combined issue of inexperience and lack of knowledge has been caused or exacerbated by the pandemic, as buyers have been more limited in their ability to get out and meet their suppliers," he says. He is "urging" retailers to ensure buyers are fully trained in the Code and "that they build strong relationships with suppliers, so buyers understand their businesses and the challenges they face."
There is scepticism over the likelihood of things changing, though. In the current climate, where costs are going through the roof, an inexperienced team member can be a bonus, says one former senior buyer.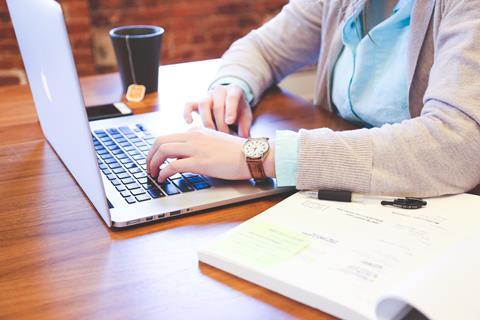 "A buyer's job is to delay as long as possible on cost increases so hopefully their nearest competitor moves first," they explain. "When you adopt that strategy it's fantastic to say to a supplier, 'your wine comes from grapes? Don't give me that, it comes from a big factory' , or 'bacon is from a pig? Come on'. It's infuriating for the supplier, but for a buyer if they can delay a price increase for four weeks and a competitor goes up in the meantime, they've done their job. So I think it could be a deliberate tactic."
The same goes for the frequent rotation through different categories, he adds. "If you know too much, if you start to get on with your suppliers, the more likely you are to cut them slack than if you're new and objective. So you move buyers around regularly. You wouldn't want them too close to a supplier base."
What the GCA survey uncovered about buyers
To get to grips with the issues faced by grocery suppliers in 2021, the GCA commissioned YouGov to carry out a series of in-depth interviews with 26 suppliers – half large businesses supplying several retailers, and the other smaller SMEs or startups.
The impact of Brexit, the pandemic and various pricing pressures all emerged in those interviews. On the plus side, suppliers said they had witnessed increased engagement from retailers during this perfect storm of pressures, resulting in better communication and collaboration in many cases.
This included a sense of buyers being more accessible, and staying in touch via online platforms. "It's brought relationships together," said one supplier. "They have shown more of an interest in what we do and a greater understanding of the issues we have to confront."
But this was by no means a universal experience, with other suppliers complaining of a more "aggressive and less empathetic" buyer, generally younger and often lacking in crucial experience. These buyers opt for "spreadsheet buying as opposed to collaborative, face-to-face conversations and the pandemic has accelerated that", said one supplier. "It's made it easier for them to execute more aggressive strategies."
This younger cohort of buyers is sent out to engage in difficult or protracted negotiations too, though in reality decisions are made at far higher levels. They are essentially, sent out to do the 'dirty work' for the retailer – leading to sometimes awkward conversations.
In the long term, this strategic shying away from relationships can be damaging for any retail business, though. It means they will be less likely to spot innovation and NPD, or enjoy all the benefits of a good working relationship. But in the short term, it can help keep costs down. And that's what a big chunk of grocers are focused on right now.
There are a few tweaks retailers could make if they did want to improve the current dynamic, points out Smith. He suggests a two-week induction program when a new buyer first joins a category, in which they could assist the existing buyer, talk to shoppers in stores, visit suppliers without any formal expectations ("otherwise they can end up as royal visits") and perhaps even an assessment of their knowledge at the end. A greater level of mentorship would help too, as would greater training around soft skills such as picking up the phone rather than emailing. "Gen Z and even millennial have become keyboard warriors, everything is by email," Smith adds. "But as we all know 70% of communication doesn't come through text so you can get combative, or conflicting emails where both suppliers and buyers become frustrated."
Futter echoes this. "It's a combination of training and keeping buyers in role for a minimum of two years." Does he think retailers will consider it? "[The GCA's words] will have a different impact on different retailers," he says. "Some retailers will think yes, he's right and we need to do something about it. For others they won't be bothered and it'll be business as usual."
In the meantime, White wants suppliers to start speaking out on what has clearly been an underlying point of friction for years. "I want to hear from any suppliers who have experienced problems arising from buyer inexperience so I can raise any concerns with the retailers swiftly," he says. "They can contact me in confidence directly or anonymously via my platform – tellthegca.co.uk."
These conversations are already happening behind the scenes. Futter recalls one supplier that recently spoke to a retail category director and said their team of buyers were "the worst I've ever dealt with".
Will these kinds of comments get behind the defensive walls of grocery's category directors though? That remains to be seen.As this feedback comes out into the spotlight, it could mean a rethink for the 'front line infantry'.