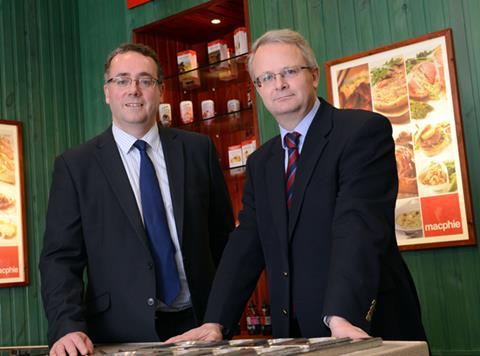 Alastair Macphie is stepping down as chief executive of food ingredients manufacturer Macphie after 18 years at the helm.

Macphie will move across to the role of executive chairman on 1 April. The company said he would remain fully involved in the business, focusing on long-term initiatives such as manufacturing requirements, staff engagement and corporate responsibility.

Sales and marketing director Andrew Underwood will be promoted to the new role of managing director. He joined the company two years ago from Authentic Foods and has also worked for Brakes and Cola-Cola.

"The restructure will give a greater focus to both our forward investment plans, as well as the operational challenges we face in today's competitive global food market," Macphie said.

Underwood added: "Our key challenge will be to balance the continuing uncertainty of raw material availability and costs with driving greater efficiencies in our plant and process capability."

Di Walker, executive chairman of Karro Food Group, and Peter Farquhar, former CEO of Dorset Cereals, will also join Macphie as non-executive directors.